Republic of Cyprus' foreign minister hits ground running as both challenges and opportunities loom over divided island
Cypriot newly-appointed Foreign Minister Constantinos Kombos warned his Hungarian counterpart this week that Nicosia would keep an eye on how Budapest carries forwards after a diplomatic faux pas involving a Turkish Cypriot delegation at a summit in Ankara.
Kombos met with Hungarian Foreign Minister Peter Szijjarto on Monday in Brussels, where foreign ministers met at the Foreign Affairs Council of the EU to discuss Ukraine, Tunisia, and other issues.
Kombos took issue with the presence of Szijjarto and Orban 'in front of symbols of the separatist entity' while a foreign ministry statement said 'explanations were requested and given'
According to the Cyprus News Agency, Kombos met Szijjarto on the sidelines and took issue with a Hungarian delegation that attended an Organization of Turkic States summit in Ankara where the Turkish Cypriot flag was on display.
CNA reported that Kombos took issue with the presence of Szijjarto as well as Hungarian Prime Minister Viktor Orban "in front of symbols of the separatist entity," adding that a foreign ministry statement said "explanations were requested and given."
"According to the statement, the Hungarian Foreign Minister 'reiterated his country's support for the territorial integrity and sovereignty of the Republic of Cyprus' and Kombos 'made it clear that Hungary is expected to synchronise its statements and actions, which will be assessed accordingly'," CNA reported.
Nicosia has been calling on partners to refrain from engaging in any sort of recognition of the Turkish Cypriot breakaway state in the northern part divided Cyprus.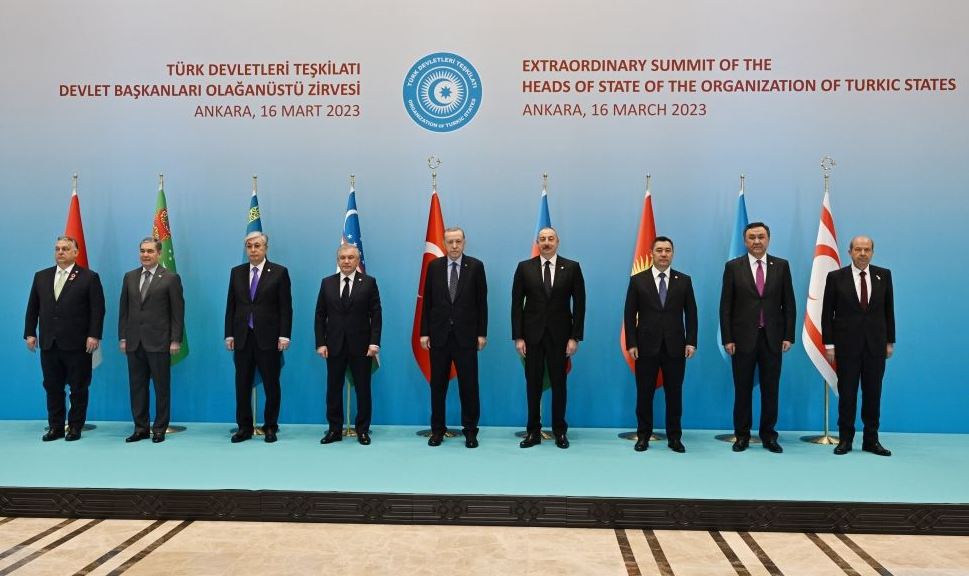 Orban reportedly told the OTS summit that Hungary saw the organization "as a forum for peace in the war in Ukraine."
A declaration with 16 statements also included a reference to Turkish Cypriots. "Appreciated the active involvement of the Observer States in the activities of the OTS; and noted the participation of the TRNC at the Extraordinary Summit of the OTS," the summit concluded.
Kombos, who has recently been appointed by new Cypriot President Nikos Christodoulides, has hit the ground running as more challenges and opportunities for Nicosia were in the horizon.
A quick handshake between Kombos and Turkish Foreign Minister Mevlut Cavusoglu in Brussels was caught by a photographer in Brussels during an international donors conference for earthquake-stricken Turkey and Syria, with Nicosia announcing a donation of half a million euros.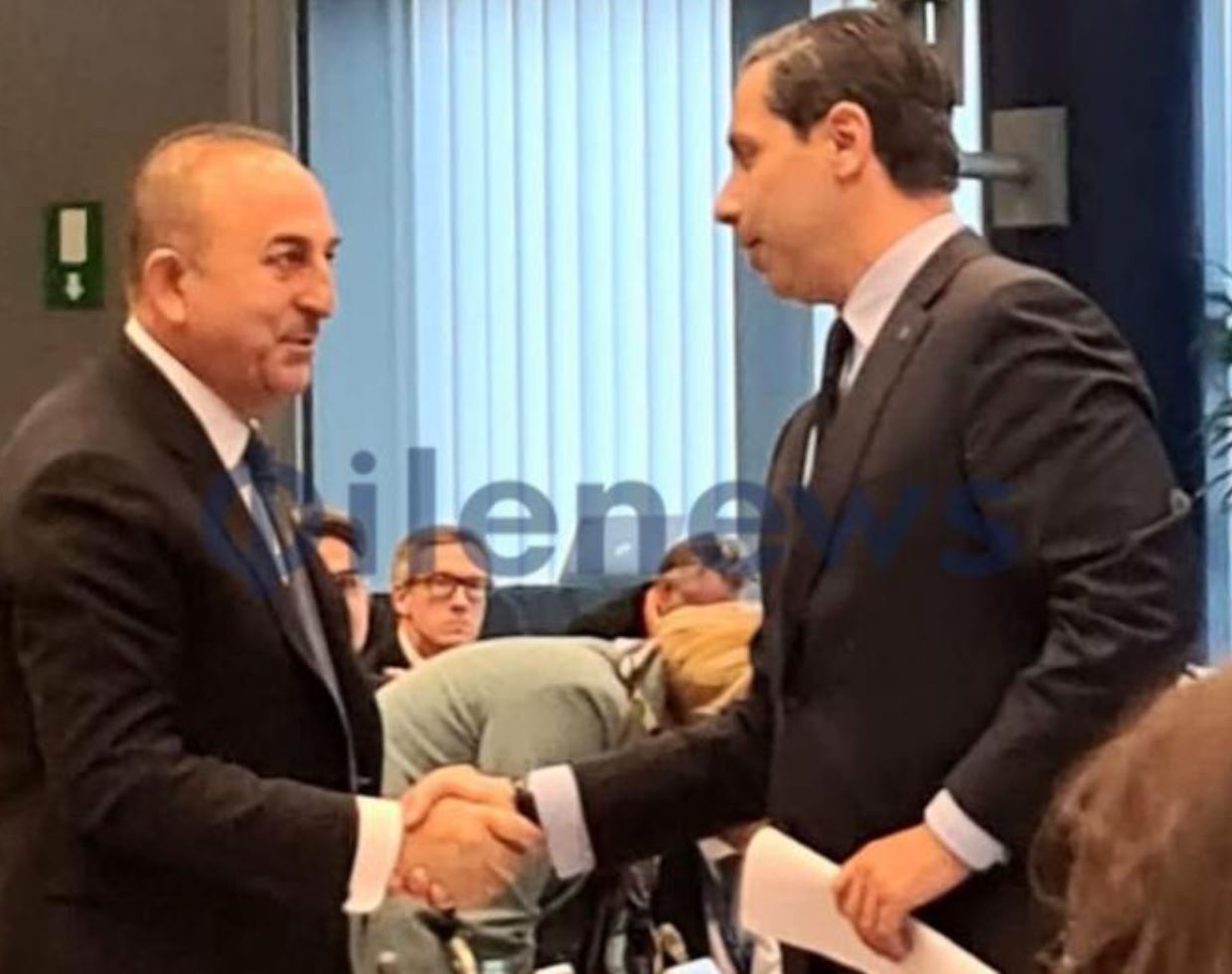 The move came as Athens and Ankara warmed up to each other this week, following human crises in both countries, with a meeting taking place between Greek Foreign Minister Nikos Dendias and his Turkish counterpart Mevlut Cavusoglu also in Brussels.
In an unlikely move of mutual support, Ankara said it would vote for Greece's candidacy in the elections for a non-permanent seat on the United Nations Security Council, while Athens will support Turkey for general-secretary of the International Maritime Organization.
Kombos picks up phone after flag incidnet in Bahrain
But Cyprus' new minister also had to deal with similar diplomatic faux-pas last week when news emerged of an incident in Bahrain where the Turkish Cypriot flag was hosted at an inter-parliamentary union assembly in Manama.
Kombos quickly picked up the phone and spoke with his Bahraini counterpart Abdullatif bin Rashid Alzayani, later posting on Twitter about a "warm telephone call" and vowing to upgrade the Cypriot consulate in Manama.
"Good exchange on bilateral, regional and EU affairs. Looking forward to personally seeing the Cyprus Embassy in Manama Bahrain up and running soon," Kombos wrote.
Similar incidents took place in the past but they were amplified in volume last year, prompting Nicosia to seek assurances and warn countries it would not accept efforts that upgrade the status of the divided island's northern part.
Cyprus has been ethnically divided for half a century. Several peace efforts have failed to reunify the island, which remains split between a recognized south governed by Greek Cypriots and a Turkish Cypriot north not recognized by any country except Turkey.