Turkish Cypriots say irregular migration challenge needs joint effort in spirit of cooperation with south
Turkish Cypriots say the north is in favour of working together with the south on the challenge of irregular migration, calling on Greek Cypriots to address the issue jointly in a "spirit of cooperation" at a time when Interior Minister Nicos Nouris has been ramping up his rhetoric on drastic measures.
An executive statement issued Monday by the Turkish Cypriot leadership said irregular migration is "beyond the means of a single country to overcome."
"It is worth reminding that our offer to establish a cooperation with the Greek Cypriot side on irregular migration remains to be on the table," the statement said.
Last week a Cabinet discussion on migration was postponed in the south after Republic of Cyprus Interior Minister Nikos Nouris said his proposals were too complicated to be addressed in the allotted time.
Nouris, who has been criticized for taking a tough stance on migration with controversial polices on refugees and asylum arrivals, has been calling for European backing towards drastic measures along the Green Line, a UN buffer zone that splits the island in two parts.
'We would like to take this opportunity to renew, once again, our proposal for cooperation on 'irregular migration', posing significant challenge to all of us'
The minister was also expected to announce at least two countries with which the Republic of Cyprus would sign an agreement similar to a controversial pushback deal between Nicosia and Beirut, concerning sea arrivals of undocumented migrants, refugees, and asylum seekers.
Local media said a high-tech system from Israel is expected to be installed along the buffer zone, giving the Greek Cypriot National Guard visual and auditory access day and night along a "Green Line" that runs east to west as well as collecting information further into the north, with some reports saying all the way to Kyrenia mountains.
But European officials have been unconvinced with Nouris' claim that Ankara is pushing economic migrants to Cyprus through the buffer zone into the south.
European Commissioner for Home Affairs Ylva Johansson, who has been at odds on migration with Margaritis Schinas, the Commission's vice president in charge of promoting the European way of life, said she had questions over Cyprus' pushback policies.
Greek Cypriot reporters this week also took Nouris to task saying neither of the two commissioners had publicly agreed with the minister's assessment on Turkey.
The interior minister, who pushed for a controversial barbwire near the Green Line earlier this year to halt illegal crossings, insisted that Schinas and Johansson had not made those assessments to him in their private meetings.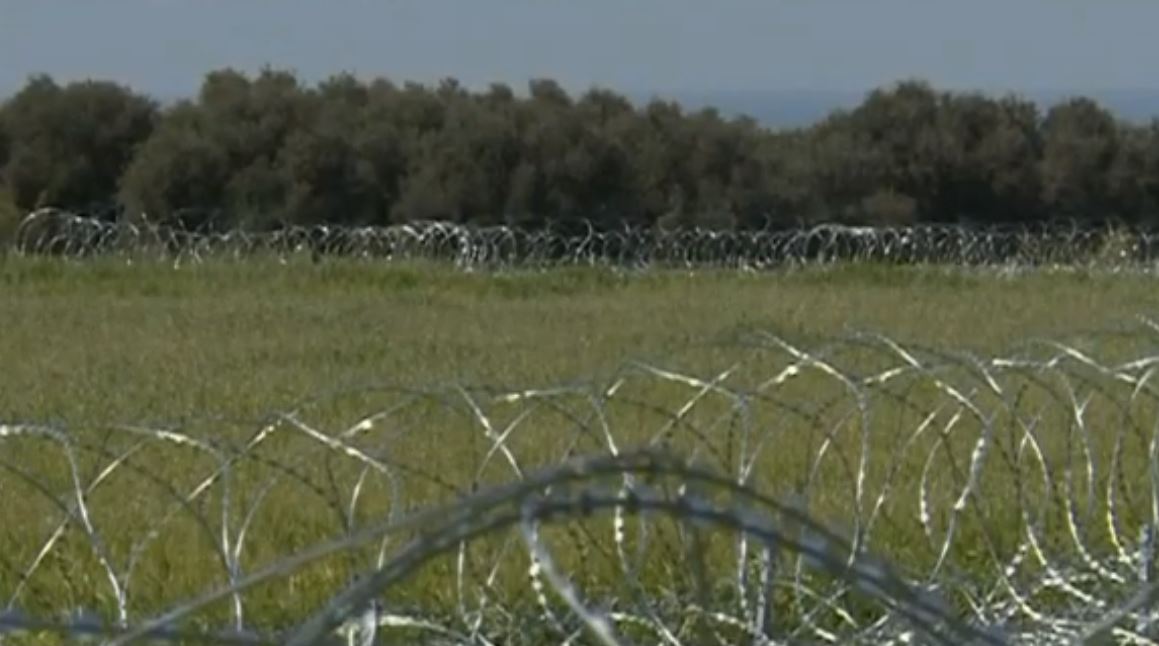 Nouris says his policies are aimed at managing excessive numbers of economic migrants coming from Turkey but critics argue that Greek Cypriot officers at checkpoints between north and south do not allow refugees to seek asylum if they show up at a legal crossing point, thus prompting undocumented migrants to seek illegal entry points.
A new proposed deal in Brussels on comprehensive immigration reform would enable member states to get more assistance from the European Union but also hold national authorities to account regarding asylum procedures every step of the way.
The Turkish Cypriot statement pointed out that the north was not in receipt of assistance except from Ankara.
"Contrary to the Greek Cypriot side, our country is devoid of international assistance and struggling with irregular migration only with the support of Motherland Turkey," the statement said.
The leadership also says it "announces, on every occasion, that it favors cooperation with the Greek Cypriot side in matters concerning our Island."
"We would like to take this opportunity to renew, once again, our proposal for cooperation on 'irregular migration', posing significant challenge to all of us," the statement said.