Controversial statue that aims to put Cyprus on the map makes headlines again
A controversial giant statue proposed to be built on the northern foothills of Kyrenia's mountain range was back in the headlines on Friday, with a local newspaper saying The Noble Peasant was in the works.
According to Greek Cypriot daily Politis, a "grandiose project is in the works" to build a giant sculpture of a noble peasant with one knee to the ground and looking towards the sea.
Back in June, Turkish Cypriot entrepreneur Erbil Arkin invited public feedback on his plan, which had not been finalized by end of summer, to finance the 40-meter sculpture, which he described as "a gift to the Cypriot people."
"We are asking our people for ideas, if the majority want it, this project will happen," Arkin said.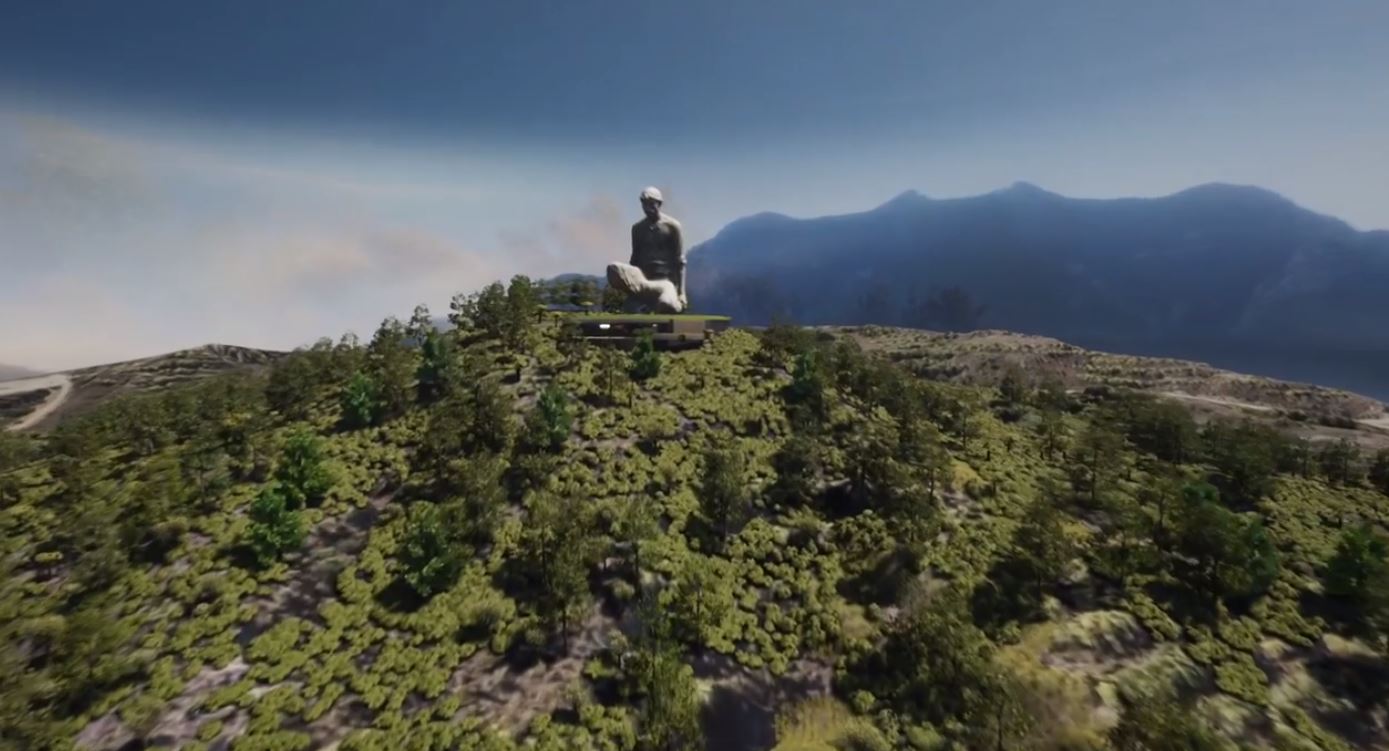 Dutch sculptor Lotta Blokker's entry, which was among 80 submissions from some 30 countries, was selected by a committee for the Arkin Award, while reports said the project would be handled by ARUCAD, the Arkin University of Creative Arts and Design, in collaboration with local and international experts in the field.
But environmental activists have spoken against the project, saying construction would harm the forest in the area.
Local protesters have demonstrated against the proposal in Kyrenia, saying construction would "pierce nature like a dagger" while its "protruding gigantic dimensions" would be seen from everywhere as "a symbol of power, ego, and money."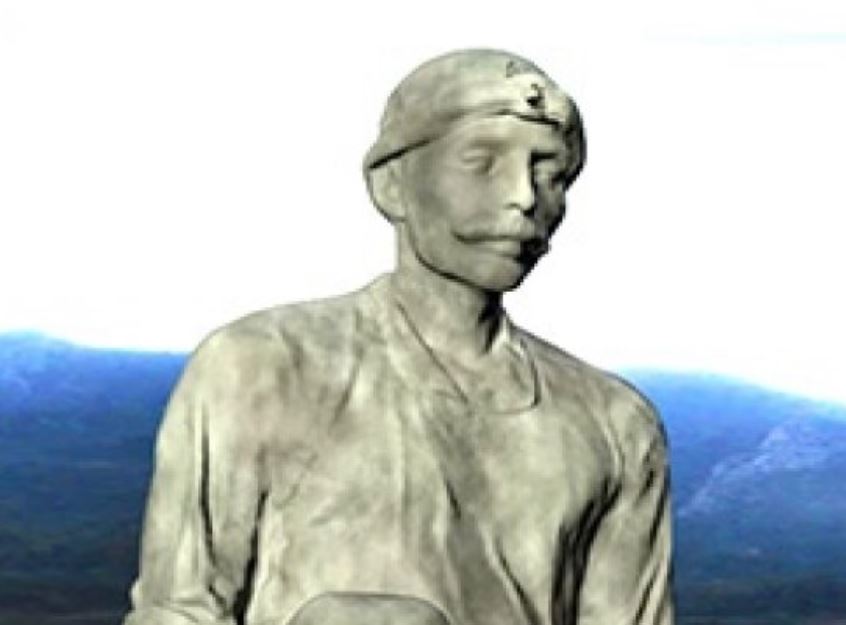 The group that protested publicly in the summer also argued that Arkin's project appeared to be "an effort to immortalize a rich person instead of society's own values."
But Arkin says it is up to the people to decide if they like it.
"If our people say we don't want it, if our government says we don't, then we don't want it. But I believe we are doing the right thing for our country and our people. If it happens, the Noble Peasant will be part of our culture. Every culture is remembered for the works of art it leaves behind," he said.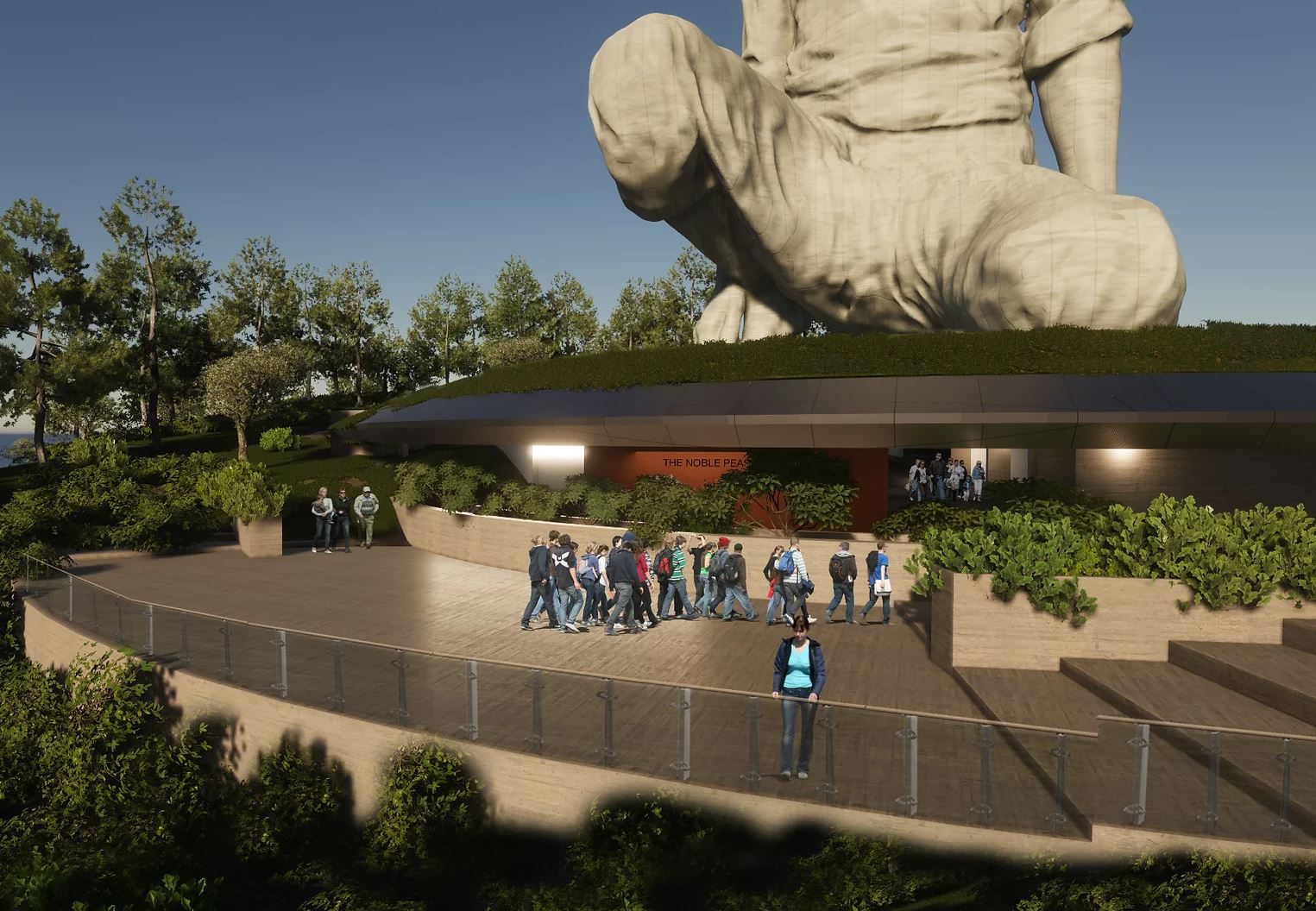 Critics also took issue with the peasant's posture, saying he was kneeling with religious connotations and unclear motives.
But according to Arkin, the noble peasant is not on his knees but has one knee to the ground.
"The Noble Peasant is a descendant of ours, someone who worked the land. If the peasant worships anything, it is the earth on his land. The more you get used to this pose, the more you will like it. It is a calm posture in silence. I personally like it very much and I hope everyone likes it," Arkin said.
While pundits say putting one knee to the ground is a sign of respect, Arkin went on to argue the primary reason for the posture was to make the statue "more memorable" to visitors.
"If I asked you which country and whose work those over 100 meter statues were from, you wouldn't remember. I wanted a posture like this for the Noble Peasant," he said, adding "may it be noble and calm."
A video in September gave a more comprehensive picture about the proposed project, which would introduce saplings sourced locally to allow the park around it to grow and develop organically over time, along with young pines and Maquis shrubland currently in the forest.
The Noble Peasant, a traditionally-looking Cypriot man, will be atop a nature museum where visitors can learn about nature's wonders and mysteries, according to The Noble Peasant website.
Arkin also said the sculpture would put Cyprus on the map, "not only the north but the south as well."