Demonstrators gather downtown to protest against Israel, supporters back away but remain in spirit
Demonstrators gathered in downtown Nicosia over the weekend to protest against Israeli action in Gaza, while a pro-Palestinian group pulled out at the last minute citing a number of concerns over the event.
According to local media, some 300 demonstrators identified as Palestinians living in the Republic of Cyprus gathered at the capital's Eleftheria Square on Sunday to protest against Israel.
Local media reported that a march started on Ledras Street and ended at Eleftheria Square while onlooking police officers were also present.
There were no reports of any incidents during the demonstration which included slogans against Israeli attacks on Palestinians.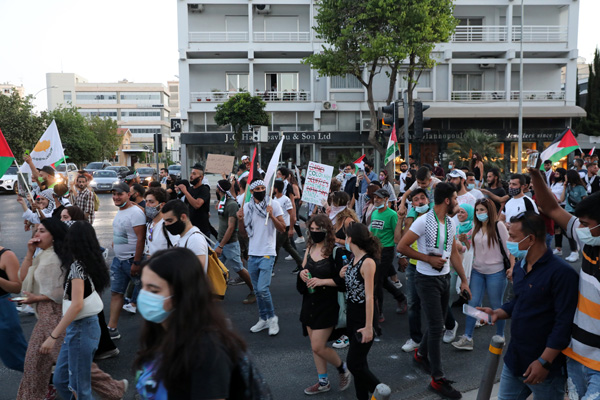 But local group EDON, which has criticized Israel for using deadly violence against innocent Palestinians, canceled its own participation at the event citing health protocol violations and concerns over the overall political message.
EDON, which typically draws thousands of supporters to demonstrations, had planned for a strong show of support on Sunday but criticized angry protesters over a failure to adhere to health protocols but also a display of political messages beyond the scope of the event.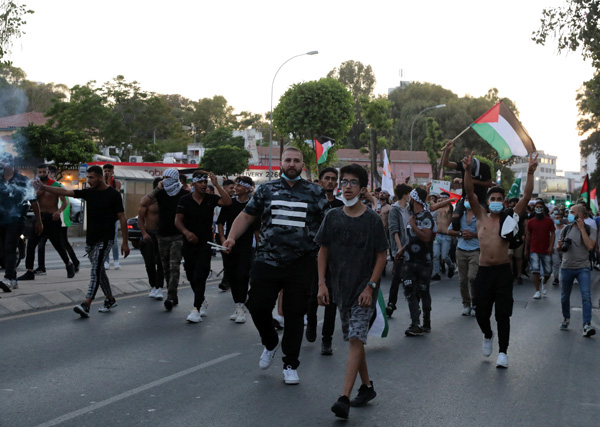 "The group of Palestinians who showed up very early at the event, without managing to keep in check their anger, frustration, and pain, expressed themselves in a manner outside the scope of the demonstration," an EDON statement later said.
EDON reiterated their "endless support and solidarity" towards Palestinians, noting that "as long as imperialism continues to be a mutual enemy of Palestine and Cyprus, the anger of the people will overflow as a natural outcome."
But the statement also said "we understand completely the frustration of the crowd that gathered, as this has to do with people who see their homes on fire, their families murdered, and their land being robbed."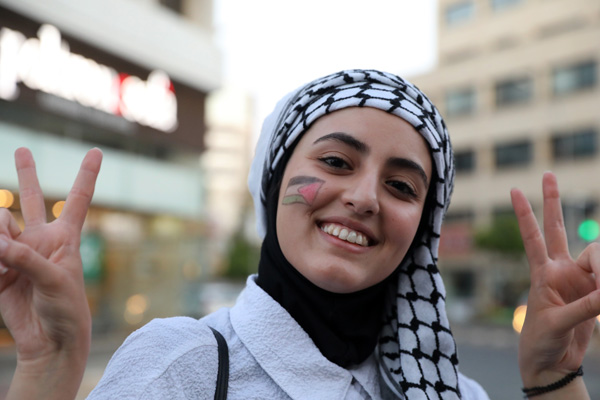 Israel has been conducting dozens of air strikes on the Gaza Strip after Palestinian militants fired barrages of rockets at southern Israeli towns.
Foreign leaders have urged for restraint while critics both inside and outside Israel questioned IDF's policy of destroying buildings known to have been used by militants, including a Gaza tower that housed the Associated Press and Al Jazeera networks.
Israel says it won't back down and will continue to target hideouts while foreign media reported that IDF has been warning in advance when buildings are to be targeted by air strikes, leaving no choice to occupants but to leave.