Photographic evidence showcasing pigeons being exploited for drug transportation has been released by Phaidon Phaidonos. Expressing his dismay, the Mayor of Paphos took to Facebook, highlighting that those responsible are known, leading to the question of why no action has been taken.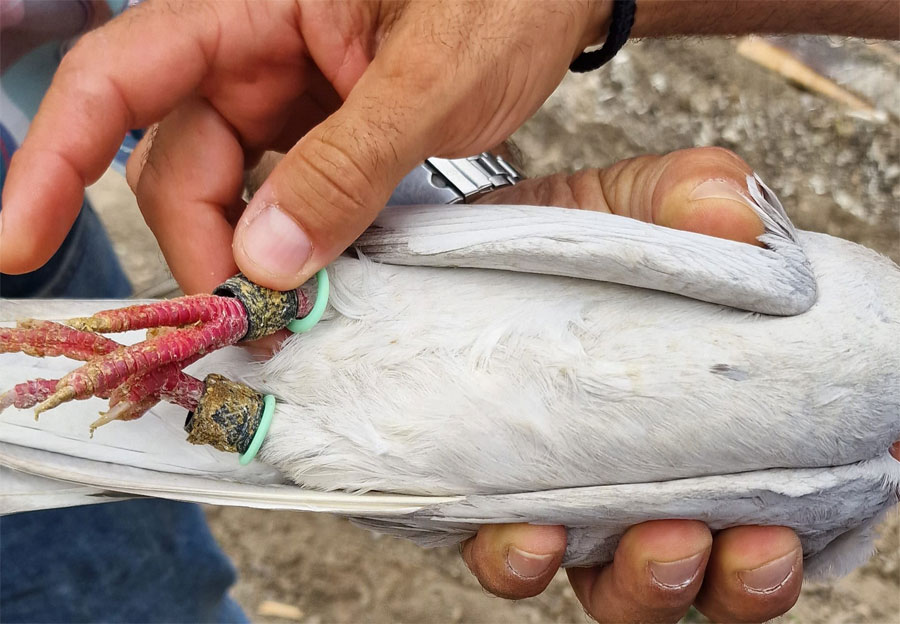 In a recent post, Mayor Phaidonos stated that drug trafficking involving pigeons is a known issue in Paphos and Nicosia. The drugs to be transported are reportedly attached to the feet of the pigeons. The Mayor revealed that he had previously alerted the relevant authorities and made statements about the matter a year and a half ago, but no actions were taken.
Furthermore, it should be noted that on Friday, May 19, the Mayor of Paphos reported receiving threats, prompting the police to be on high alert. The incident reportedly occurred when Mayor Phaidonos, accompanied by municipal crews, engaged in cleaning activities in a specific area of the city. An altercation took place with a landlord, who threatened the Mayor's life. The Mayor revealed that the individual involved in the threat is known to authorities in relation to drug-related cases and that a shelter in a remote part of the Paphos District is involved in the pigeon-assisted drug trade.
Mayor Phaidonos expressed his disappointment with the police's handling of the situation, highlighting that numerous distribution centers are being established near the Asprokremou Dam without appropriate intervention from law enforcement.
[This information is sourced from 24News]