DISY ruling party leader in Cyprus announces 'international initiative' to address migration crisis and repatriate refugees
Cypriot presidential contender Averof Neophytou has dipped his toes into the refugee relocation debate in Congo, where he met with officials during a lightning daytrip this week, saying it was an effort on his part to carry forward a repatriation agreement between the island and the former Zaire.
Neophytou, who said he was taking an "international initiative" on the migration issue, flew to the Democratic Republic of Congo on Tuesday where he met with Congolese officials.
"I am in the Democratic Republic of Congo. I met with officials for a repatriation agreement of the country's citizens who reside in Cyprus," Neophytou said in a video posted on Facebook, adding he was there to resolve a humanitarian issue.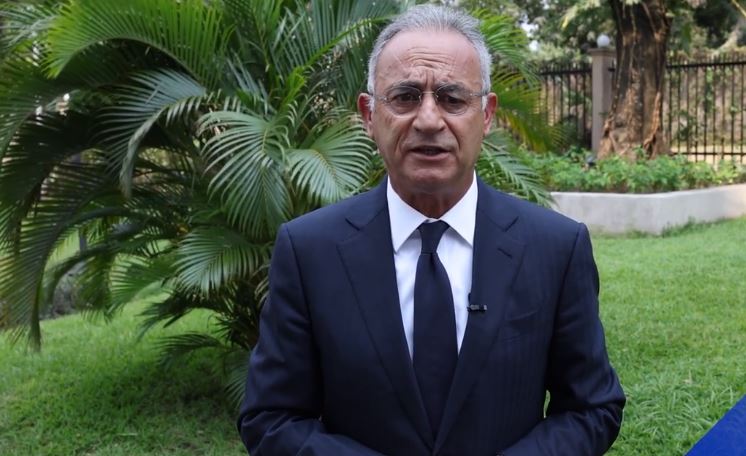 The ruling party DISY president, who is running for office in 2023, had previously announced he was putting to good use his "international connections" to travel to Congo and hold talks with state and government officials in the former Belgian colony.
Neophytou said he was acting in consultation with the Cypriot government and interior ministry, adding that he was "determined to fight" for his country successfully overcoming a number of crises.
"First step: relocating these migrants in their countries of origin," Neophytou wrote on Facebook.
According to UNHCR, close to 200,000 persons in Congo will be in need of resettlement in 2023, a process that involves the relocation of refugees from a country of asylum to a country that has agreed to admit them and grant them permanent settlement.
But more and more asylum cases are pending in Cyprus, with the government asking Congo and other African states to take their citizens back.
 
The UN Refugee Agency says resettlement remains a "life-saving tool to ensure the protection of some of those most at risk or with specific needs that cannot be addressed in the country where they have sought protection."
Cypriot officials say the island cannot provide asylum to great numbers of refugees, citing a demographic crisis while financial, social, and pandemic factors have also headlined the island's migration policy towards asylum seekers.
Last year Congolese president Félix-Antoine Tshisekedi Tshilombo asked UN member states to "materialize all the promises made to Africa," adding that "Africa does not need charity" but constructive win-win partnerships.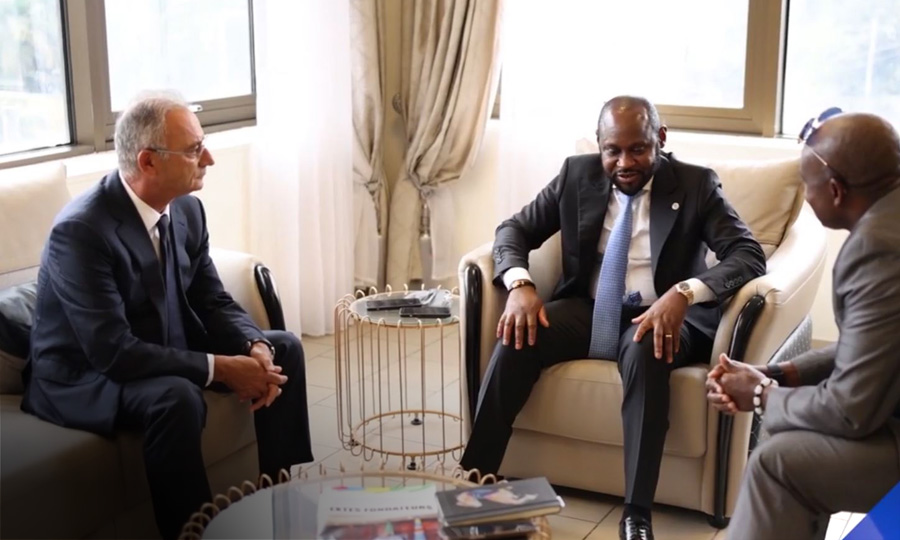 Neophytou, who was scheduled to fly back to Cyprus on Wednesday, did not disclose any agreement details in his video but said in additional remarks that he had faith in the Cypriot government and interior ministry to reach a deal.
Congo has entered into a programme with the International Monetary Fund and is currently benefitting from World Bank assistance for social projects and infrastructure.
Local critics in Cyprus accused Neophytou of carrying out a a pre-election political stunt, while supporters on social media praised the DISY president for taking action on important issues.