Dog steals show as emergency responders rush to rescue man who fell in deep gorge in rural Nicosia
A man who was out hunting with friends ended up being badly injured on Sunday after falling into a deep gorge, with fire fighters rushing to his rescue only to find the real hero was Paola, the hunter's dog who did not want to leave her owner's side.
According to local media, a male hunter was out with friends including his female dog Paola in a rural area between Lagoudera and Saranti, Nicosia district, where he fell in a 200-metre deep sloping gorge.
After friends notified authorities, first responders from the Disaster Response Special Unit as well as a rescue unit from Lakatamia rushed to the area, where they secured the hunter on a stretcher and pulled him to safety.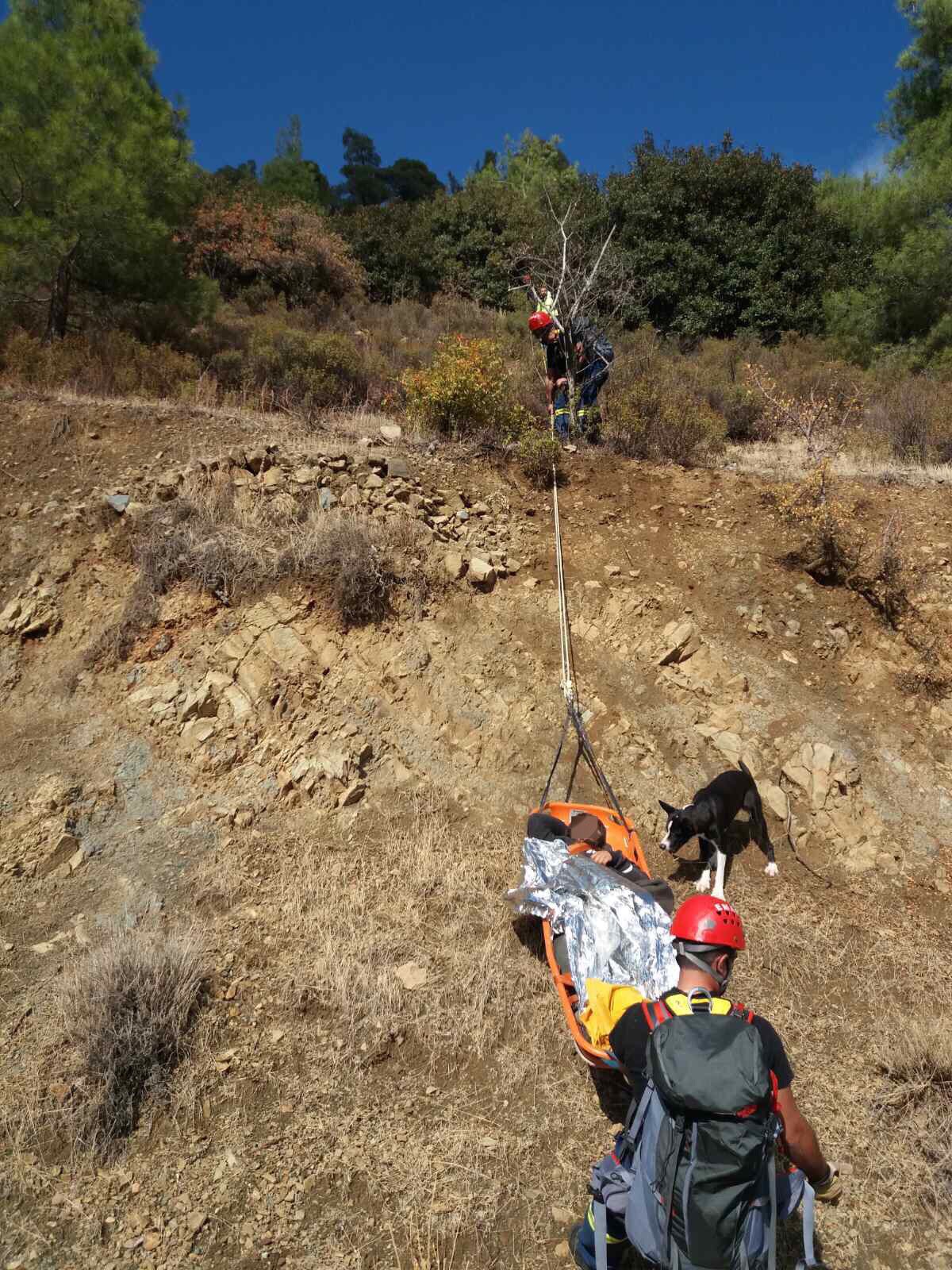 Fire Service spokesperson Andreas Kettis told Knews the hunter was badly injured but no update on his condition was immediately available, adding that the man was conscious and could talk to responders during the rescue operation.
But the real hero was Paola, the injured man's dog, according to Kettis, who wrote on social media that she never left her human's side throughout the rescue.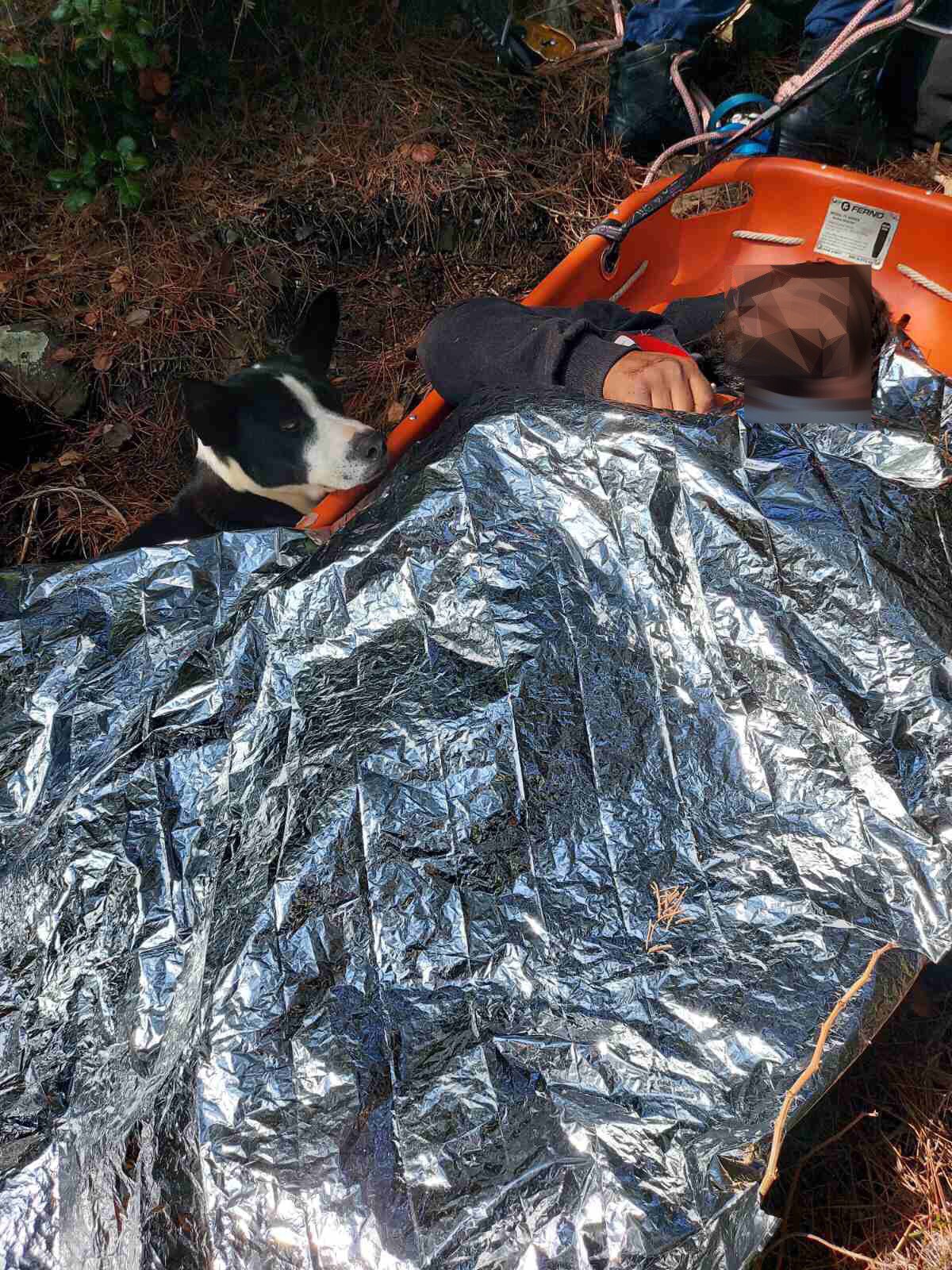 "Hunter rescue: not at all a figure of speech that a dog is man's best friend," Kettis wrote, adding that Paola did not leave her owner out of her sight, not even for a moment.
Scores of social media users praised the emergency responders and the comments about Paola's devotion, with Kettis saying rescuers appreciated the dog's role and even had a hard time keeping her from getting into the ambulance.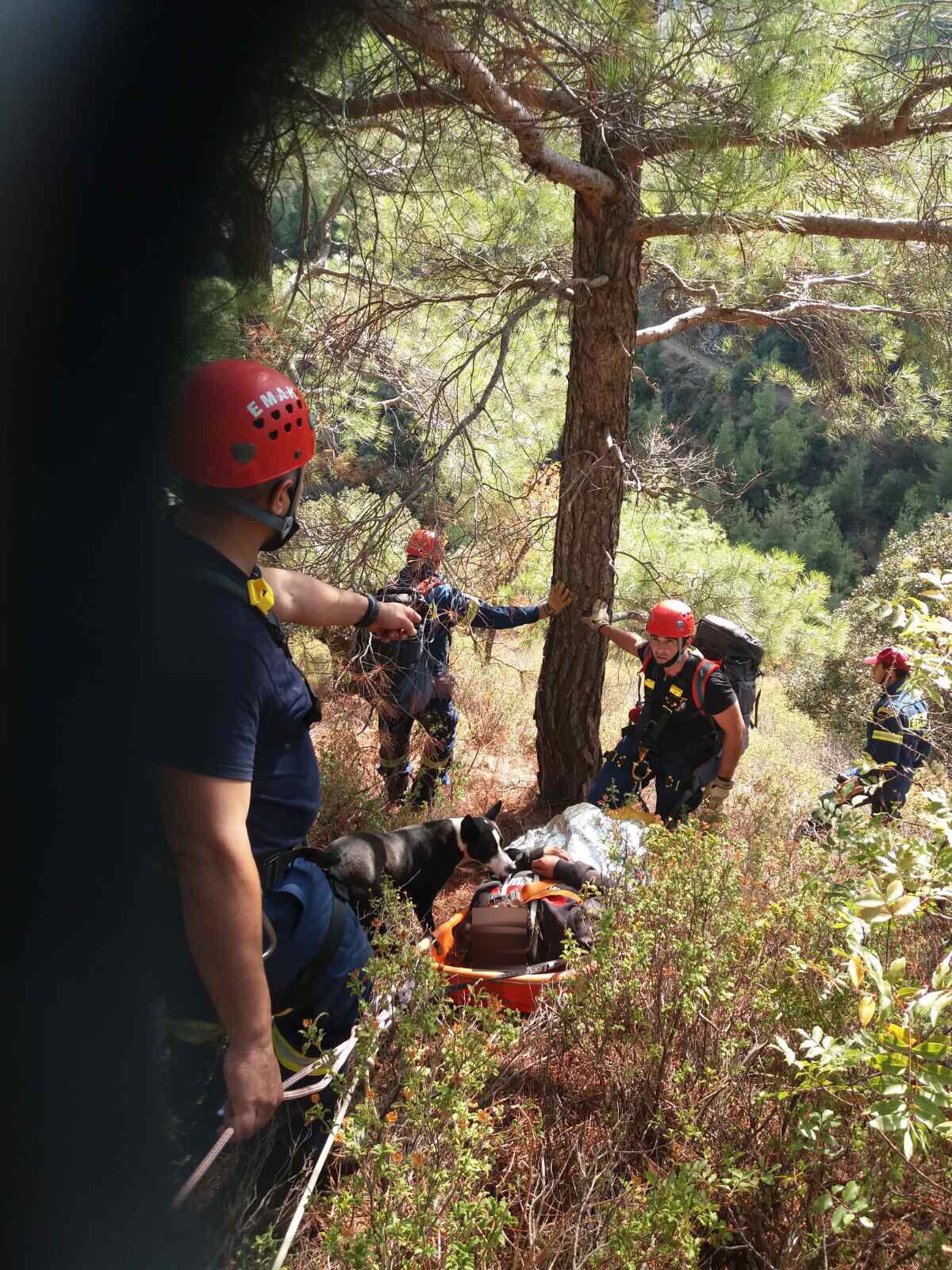 Responding to criticism over abandoning a dog in the woods, the spokesperson clarified that rescuers handed Paola over to friends of the injured person who were nearby.
Reports said the hunter, who was said to have sustained serious injuries from the fall, was rushed to the Emergency Room at Nicosia General Hospital. It was unclear whether his devoted four-legged friend was able to reunite with him.