Unruly football fans throw fireworks in public to celebrate anniversary, run away before riot police arrive
Police called for backup on Sunday outside APOEL football club in Nicosia following a chaotic incident with unruly fans throwing fireworks out in public.
According to police, about 100 individuals gathered on the outer premises of APOEL building in Nicosia, just across from The Landmark formerly known as Hilton, on Sunday early evening around 5:30pm.
Reports said unruly fans were making use of illegal fireworks in public, causing chaos and obstructing traffic.
Officers diverted traffic to nearby streets and called for backup, including emergency anti-riot police, with fans managing to run away before the units arrived. It was not immediately clear how long it took for riot police to arrive at the scene.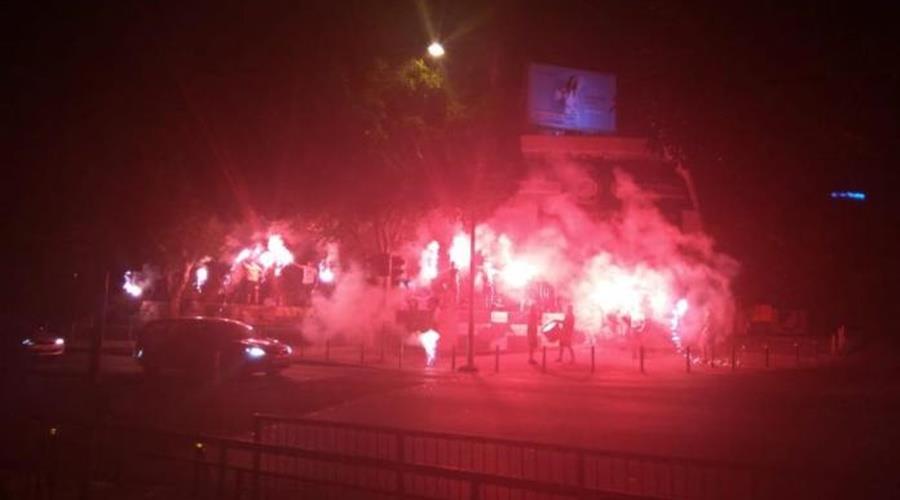 Officers later searched around the ground floor on a court warrant and found drugs, wooden baseball bats, as well as used firecrackers and fireworks.
A 23-year-old football fan was also arrested hours later, around 8:30pm, during the search operation on charges related to public disorderly conduct, disturbing the peace, public drunkenness, and intoxication.
Private citizens in the capital reported to authorities that fireworks suddenly were being heard all over town like very loud explosions.
APOEL, which stands for Athletikos Podosferikos Omilos Ellinon Lefkosias (Athletic Football Club of Greeks of Nicosia), was founded on 8 November 1926, with fans believed to have been celebrating the club's 94th anniversary during Sunday's incident.