Greek Cypriot man in custody in the north after driving through barricade at Ledra Palace checkpoint
A Greek Cypriot man who gave new meaning to the phrase "breaking down barriers" has been arrested by Turkish Cypriot police, after he failed to comply with officers on both sides of the divided island and drove through a barricade in the north.
Local media said a 34-year-old Greek Cypriot man on Monday drove to the Ledra Palace checkpoint in divided Nicosia in order to cross from the southern into the northern part.
Despite being warned by Greek Cypriot officers that the specific checkpoint was not designed for vehicular entry except for diplomats, the man reportedly proceeded to drive through the UN buffer zone until he reached the Turkish Cypriot checkpoint.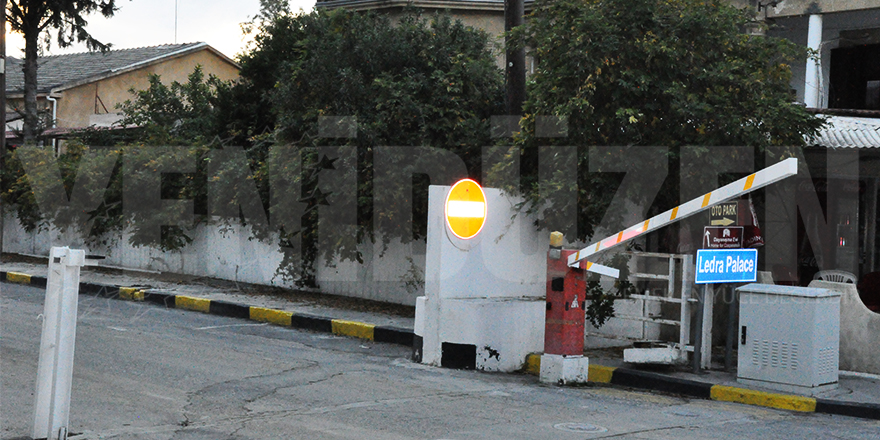 But Turkish Cypriot officers also denied him permission to drive through, citing rules according to which members of the general public may cross the Ledra Palace checkpoint only on foot or bicycle.
The man then drove through the barricade, causing damage to the gate as he proceeded to leave the area and enter the north.
Local media said he was later tracked down with the help of the City Security Management System, a system surveillance network installed last year to combat crime in the north.
A similar system was recently installed in the south in specific areas at busy intersections and along highways, but Greek Cypriot official authorities maintain the resolution on the cameras is low and images are only meant to assist with traffic management.
The suspect in the north is expected to appear before a Turkish Cypriot judge on Tuesday when he is expected to be charged with illegal entry among other offenses.