Cypriot MEP was among European lawmakers who grilled NSO official last week, some questions left unanswered
The possibility that NSO sold Pegasus to Cypriot authorities remained unanswered last week when a Cypriot MEP grilled the company's general counsel, who stopped short of saying who actually bought it.
According to Philenews, AKEL MEP Giorgos Georgiou was among EU lawmakers who asked NSO's General Counsel Chaim Gelfand last week several questions, with the Cypriot representative asking whether authorities in the Republic of Cyprus had ever bought Pegasus, the controversial software by the Israeli company that can spy on mobile phone users through a zero-click exploit.
Gelfand told European lawmakers that NSO had fewer than 50 customers using the Pegasus spyware, while also clarifying that their clientele included "more than five" European Union member states.
Georgiou, who became Vice-Chairman of the European Parliament's Pegasus Committee in May, asked the NSO official whether the Group had sold the software to Cyprus, joining colleagues from fellow member states that had the same question.
'As to your question who is using -if they are- the system in Cyprus, we cannot provide an answer to this' Gelfand said, who repeated throughout the hearing he was not authorized to discuss clients
"Answer me, please, have you sold this software to government agencies in Cyprus? Or through Cyprus, a European country, to other European states in order to bypass the requirement for the Israeli government to give you permission, something that can be an obstacle? And if so, have you considered whether the Cypriot laws allowed you to do so?" Georgiou asked.
According to Philenews, Gelfand denied the group had ever used the island to export the Israeli spyware to other countries, adding they would never do so.
"As to your question who is using -if they are- the system in Cyprus, we cannot provide an answer to this," Gelfand said, repeating multiple times throughout the hearing that he was not authorized to discuss the client list.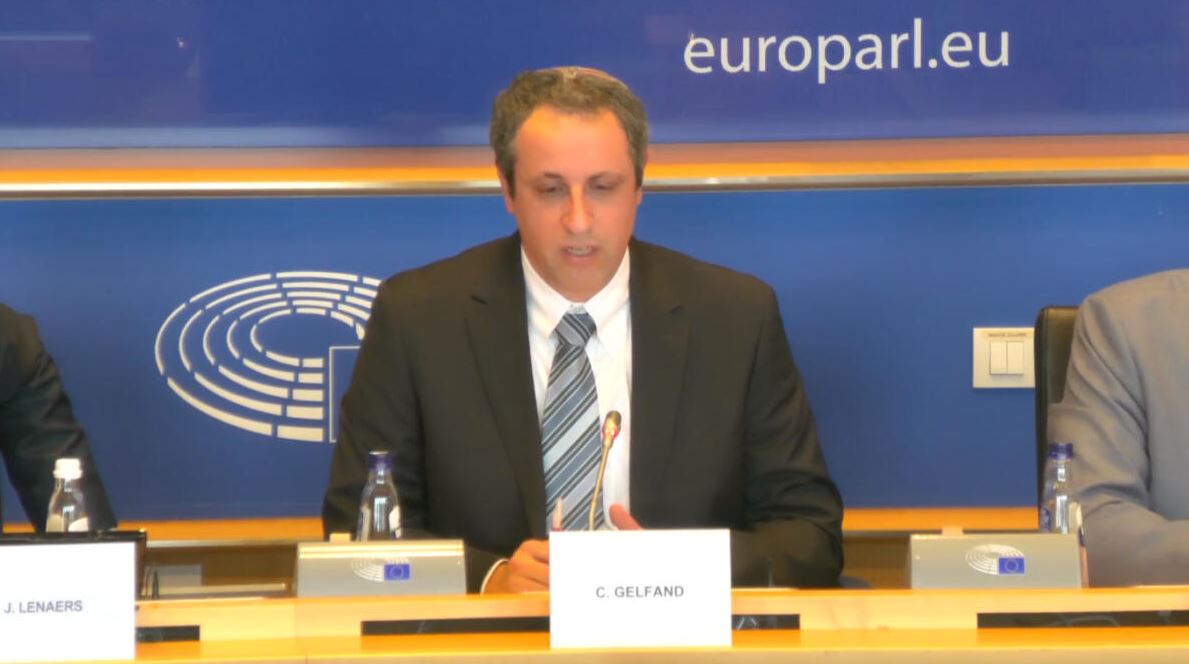 Last week media quoted Gelfand as saying that sometimes private companies got involved, adding that a government agency "is always the end user."
Cypriot authorities said there was no connection between Circle and WiSpear, a Cyprus-registered Israeli high-tech company that was caught in a media storm for owning a confiscated "spy van" on the island, after fears from politicians were made public in 2019 that they could have been under surveillance.
WiSpear CEO Tal Dilian, a former commander of a technology unit within Israeli intelligence, maintained his company was the victim of a witch hunt. He also stated during a lengthy probe that he was primarily disappointed with Cypriot police for "delaying on purpose or not having the necessary expertise to understand the core of the investigation."
Cypriot authorities say there was no connection between Circles and the spy van case.
But earlier this year Paphos, Mayor Phedonas Phedonos said the Cypriot state had let citizens down in the spy van case, suggesting it was settled with a fine and not a court trial to keep things hushed up.
The mayor, a well-known and outspoken whistleblower, said he had no qualms about someone from Israel engaging in espionage in Cyprus but expressed concern over industrial espionage and the state leaving citizens unprotected from being victimized by private business collecting information that may be sold abroad.
"We are not talking about a state service, they're not CIA, they're not Mossad, they're not CIS, it's a private citizen who is carrying out spying activities in my country and collects data from messages, WhatsApp, and so on," Phedonos said, adding that information could end up being sold and used to blackmail politicians and businessmen. 
Last week Gelfand confirmed that NSO had fired "over eight" customers during the "past several years" while pointing out that some of the misbehaving agencies had come to light because of whistleblowers and the Pegasus Papers.
"We have terminated contracts with EU member states," Gelfand said.
Two years ago NSO closed their Cyprus office "Circles," a geolocation and roaming surveillance firm that merged with the Israeli Group but was shut down after the scandal broke. But according to two former NSO employees, the phone network exploitation firm was not simply closed but the Group also fired a number of staff.
"We're always putting ethics over revenue, and the amount of money that this has cost us in contracts that we have not entered is huge," Gelfand said.