Moscow and Kiev agree to evacuate civilians including Greeks and Cypriots but disagree on who was attacking them
Ukrainian and Russian interlocutors have agreed to organize humanitarian corridors through war zones with Greeks and Cypriots being amongst those being evacuated, while both sides have been accusing each other of attacking civilians.
Moscow and Kiev on Thursday agreed to establish safe routes for civilian evacuations with temporary local cease-fires amid efforts by officials to evacuate Greeks and Cypriots out of Ukraine, including Mariupol, a Greek town under heavy bombardment.
Greek media on Friday morning reported that at least 100 refugees had arrived at Greece's border with Bulgaria. Previous reports said arrangements between Nicosia and Athens provided for the evacuation of Cypriot nationals as well within the same operations.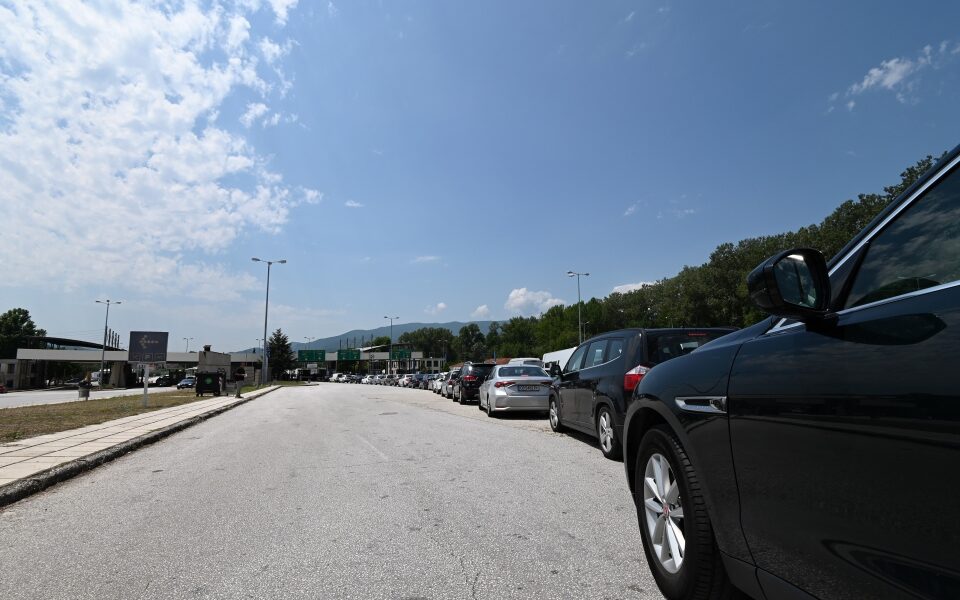 Reports also said a Greek convoy transporting unarmed civilians out of Mariupol including diplomats, journalists, and local residents had to spend the night inside Ukraine as there were many roadblocks to go through in the wider area until a safe destination could be reached.
The operation Nostos 3 out of Mariupol reportedly found itself under fire after leaving the city, but it was still unclear who was behind the attack.
According to Kathimerini Greece, information obtained from members of the convoy suggested gunfire resulted in at least one punctured tire.
"Overall, the 240 kilometers travelled by the convoy in difficult circumstances have reportedly left the group shaken," Kathimerini reported, saying they were expected to cross into Moldova after their ordeal.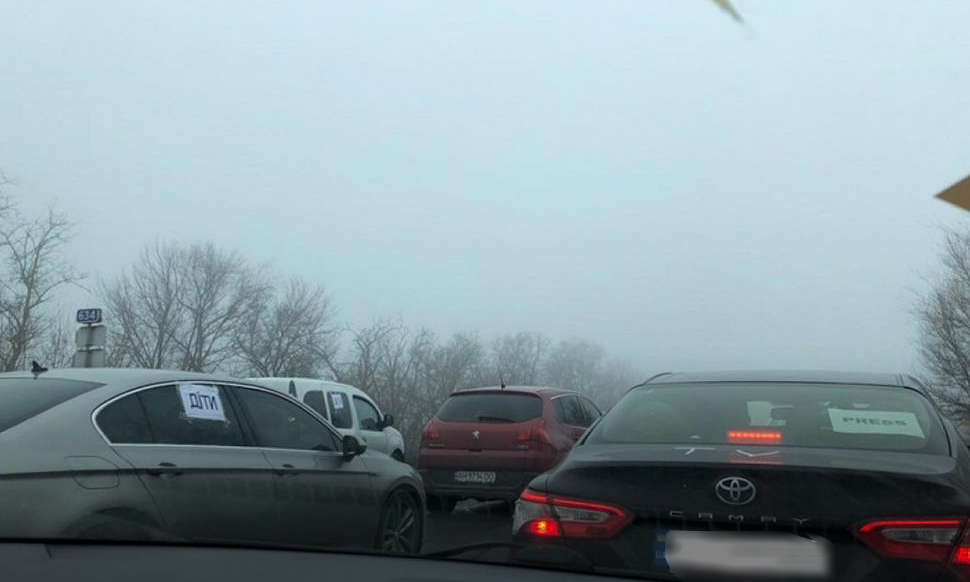 Russian troops have surrounded Mariupol as Ukrainians have putting up staunch resistance over an entire week.
Ukrainian President Volodymyr Zelensky vowed to continue defending the nation from a Russian invasion while also pleading with NATO countries to help.
"If we are no more, then, God forbid, Latvia, Lithuania, Estonia will be next," Zelensky said.
But Russian President Vladimir Putin says Moscow stepped in last week after years of conflict since 2014 when Russian-speaking Ukrainians were being persecuted by nationalists.
The ex-KGB former agent on Thursday went on to say that nationalist and neo-Nazi groups along with foreign mercenaries were "using civilians as human shields."
"As I've already said, there is absolutely objective data, photos of how they place heavy military equipment in residential areas of cities," Putin said.
Athens recently pointed the finger squarely at Moscow over the deaths of Greek civilians in Mariupol, saying they had information the fatalities were the result of Russian air strikes.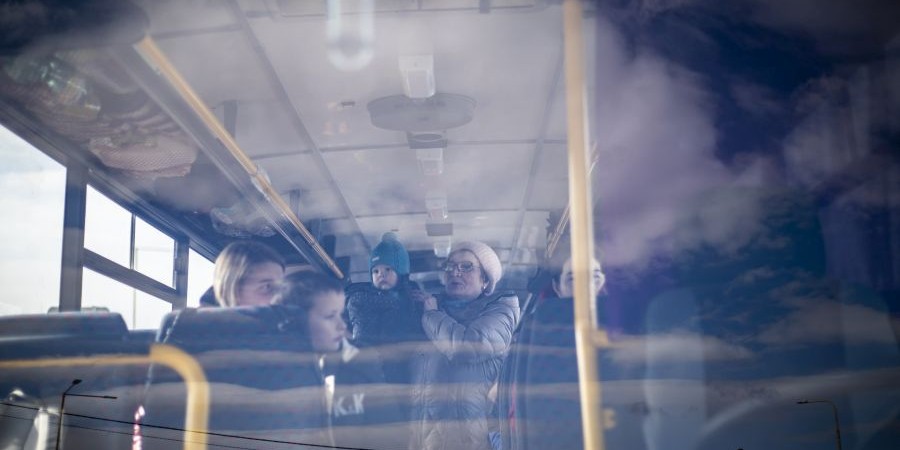 But Moscow says it has evidence that elements within the Ukrainian army and neo-Nazi battalions were behind the attacks, arguing nationalists have been known for many years to strike even with heavy weapons at civilians.
But the deaths of two other Greeks north of Mariupol prior to the invasion, who were shot and killed by Ukrainian soldiers, prompted Greek MEP Emmanouil Fragkos to submit a question on "murderous attack on ethnic Greeks in Ukraine."
Fragkos claimed the area was being "terrorized by not only Ukrainian soldiers but also mercenaries and neo-Nazi security forces" who did not welcome non-Ukrainians in their country.
"Can the Commission say how it plans to uncover the truth behind the killing of the two ethnic Greeks?" Fragkos asked.
Greek media at the time said the incident was unrelated to the crisis while other reports said politics were likely behind the shooting incident.