Officers have a harrowing task on Sunday to retrieve suitcases believed to hold serial killer's victim remains
A recovery operation is taking place at the red lake at the old abandoned mine in Mitseros, where a confessed serial killer said he dumped three bodies in suitcases.
(Click here for an update to the story)
A special recovery team on Sunday just before noon began an attempt to retrieve two suitcases from the red lake in Mitseros, just across from the abandoned mine shaft. Investigators believe a total of three suitcases may contain the remains of three females, based on a confession by a suspected serial killer who admitted to seven murders.
The bodies in suitcases are believed to belong to 30-year-old Maricar Valdez Arquiola from the Philippines, who went missing in December 2017, and two females from Romania, 36-year-old Livia Florentina Bunea and her 8-year-old daughter Elena Natalia Bunea both of whom were last seen in September 2016.
Reports said the search was expected to take several hours as experts were planning carefully each of the steps that divers would have to make in order to reach the suitcases and safely pull them out of the water.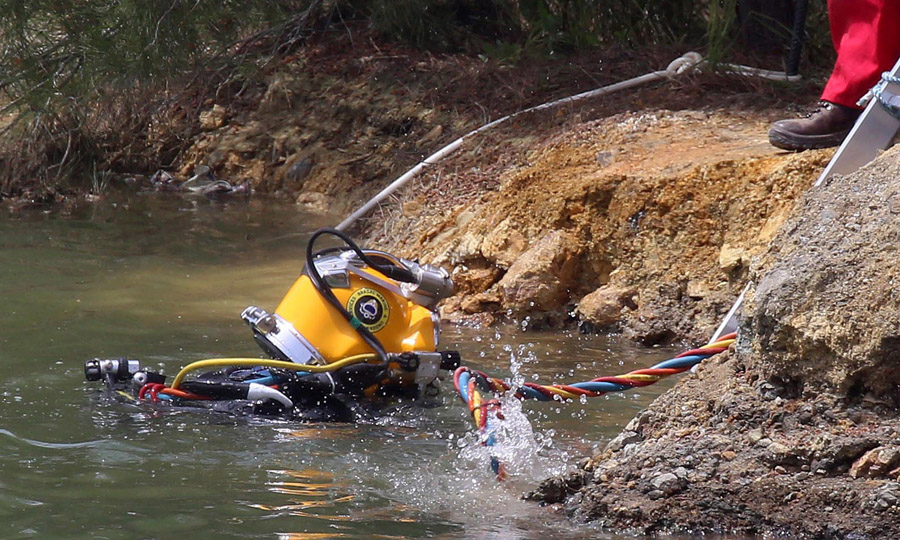 Another search is also taking place about eight miles west of Misteros, where a diver so far came empty handed while searching the lakebed of Memi lake in Xiliatos reservoir. The suspect, a 35-year-old Greek Cypriot army captain and skilled photographer, told investigators he dumped the body of 6-year-old Sierra Graze Seucalliuc in Memi lake, while he also killed the little girl's mother, 38-year-old Filipina Marry Rose Tiburcio.
'It smells so bad here, it's like so gross. It just feels like death' the YouTuber said
Marry Rose's body was found in the flooded mine shaft in Mitseros along with an unidentified body believed to be 28-year-old Αrian Palanas Lozano.
Another body of a Nepalese woman, 30-year-old Asmita Khadka Bista, was also found in a pit at Orounda's military shooting range. Media sources said they found body parts of the woman after the suspect pointed out the exact location, which was described as a remote spot within the area.
A body in the north belonging to a woman from Vietnam was initially thought to be linked to the serial killer case. But sources said police in the south dismissed the possibility after considering the evidence as well as what is currently known about the modus operandi of the suspect.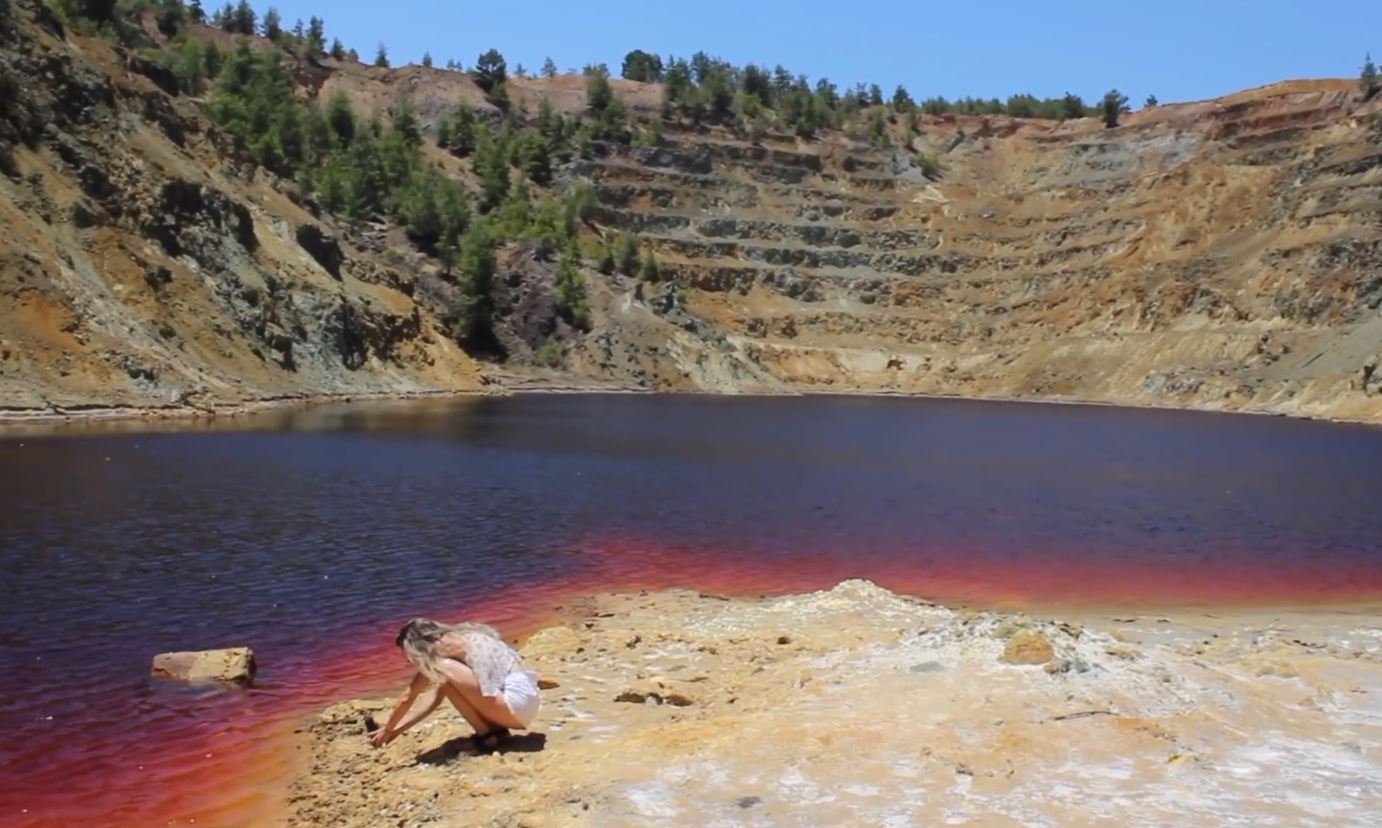 In the meantime, photographs of suitcases and other items dumped in the red lake have been making the social media rounds over the last few days.
Due to the water levels falling and rising over time, several visitors in the area said they spotted suitcases and a large tire, while a local man who said he had a photo of a suitcase that was in the water at the lake.
He told reporters on Saturday that he did not think of anything suspicious at the time but said he was shocked at the thought that it might be a suitcase with human remains. He also said on TV he would be willing to help authorities point out the exact point where he was standing as well as where he saw the suitcase.
Another travel blogger, Sarah Funk, was also seen standing very close to a suitcase in a YouTube video called "Finding Cyprus's Secret Red Lake" in Mitseros, which was posted in February 2018 and has been trending over the weekend.
"It smells so bad here, it's like so gross. It just feels like death," the YouTuber said in the video.
Upon learning about the murders and saw her YouTube video getting media attention, she posted a comment on her channel and website, saying she was "devastated for the victims' families."
"I visited the red lake in June 2017 and filmed a video about our experience there. It felt eerie there but I did not see anything completely out of the norm," Funk added.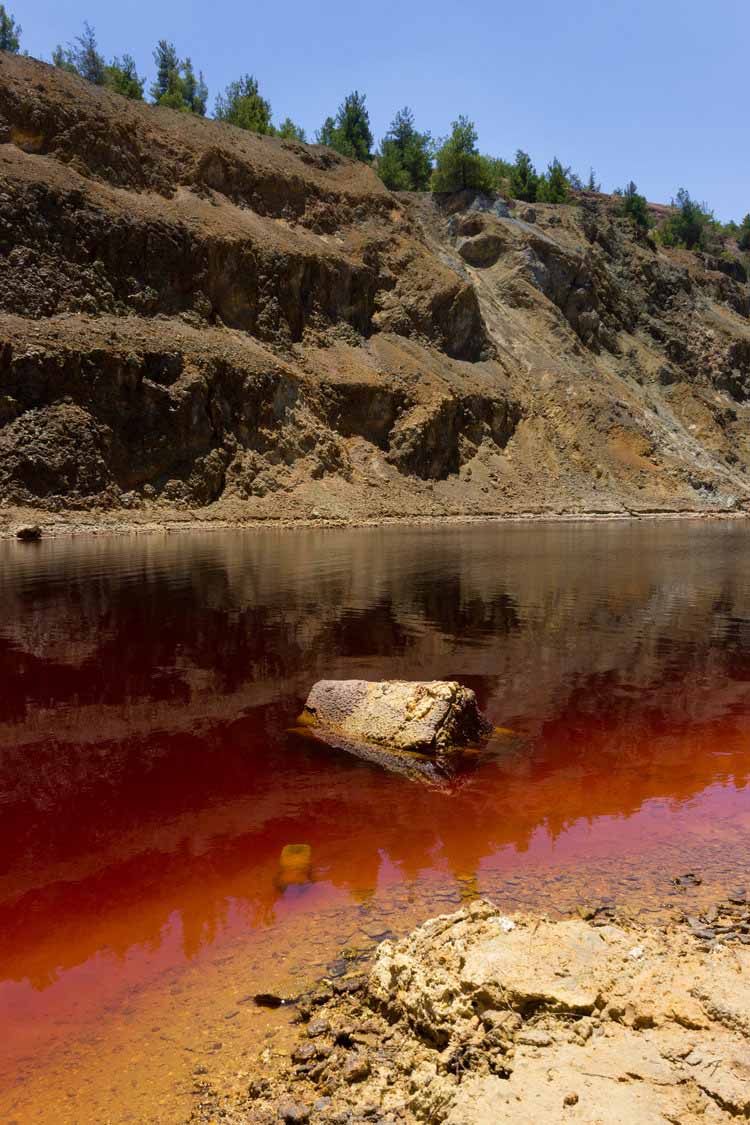 Credit: Sarah Funk