Language and timing of cancelation messages followed by appointment reminders cause confusion in Limassol
Dozens of people showed up to get a vaccine in Limassol on Monday after thousands of appointments had been canceled or rescheduled due to a nurse strike, but some people insist they had received a text reminder in the morning asking them to proceed with the appointment.
According to local media, thousands of vaccination appointments were being affected on Monday in the Republic of Cyprus due to a strike taking place by PASYNO union nurses.
Some 3000 people who had booked a shot at Limassol's Spyros Kyprianou stadium on Monday have been told through text to show up on Saturday, same place and time, with reports saying messages were sent out to inform them of the change and further ask them to ignore any reminder messages.
But between 70 and 80 people still showed up, including foreign nationals, who either said they got a message in Greek or did not get a cancellation or rescheduling text like everyone else.
'We will get in touch with the ministry now and with the company to inquire whether people who got a rescheduling message could be sent another confirmation in both Greek and English'
The deputy director of the Nursing Services administration, Evagoras Tambouris, told people and reporters on site that the text reminder should be ignored, adding he would recommend to the health ministry that a third clarification text be sent to clear up any confusion.
But a foreign national who showed up Monday morning at the vaccination center made clear that she never received a cancelation message, saying in broken Greek the first text was a previous confirmation message and the second was the reminder she had received very early in the morning, several hours before her appointment.
Journalists on site also reported on the language used in text messages, which was only Greek, with Tambouris acknowledging a need for messages to be sent in English as well.
"We will get in touch with the [health] ministry now and with the [telecoms] company to inquire whether people who got a rescheduling message for their appointment could be sent another confirmation on that in both Greek and English," Tambouris said.
Ministry official takes matters into her own hands
According to the Cyprus News Agency, elsewhere vaccinations were going ahead at various vaccination centers, with volunteers and officials administering the jabs themselves, including the health ministry's permanent secretary Christina Yiannaki.
"We won't concern ourselves at this time with the issue," Yiannaki said referring to the strike, adding that "we have set a goal and that's what we aim to achieve."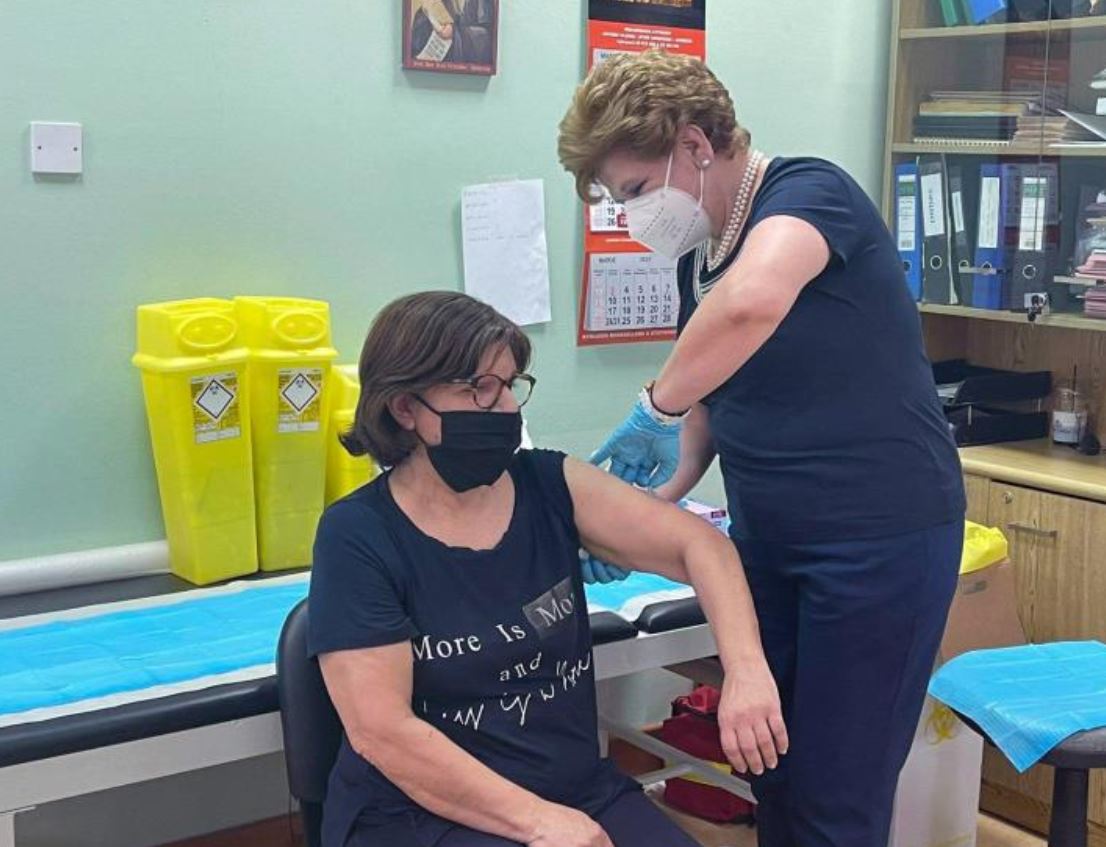 Cyprus' PASYNO Nurses Association went on a 12-hour strike Monday morning at 7am to protest against a disciplinary probe that examines whether five of their colleagues members who refused to work in Athalassa hospital during COVID had breached their contract.
PASYNO insists the nurses followed instructions from the union bosses and therefore should not suffer any consequences.
But government officials have accused PASYNO of attempting to obstruct justice, while critics slammed union bosses for giving carte blanche to their members to act without consequences.