File photo
The situation in Chloraka, following the problems that happened last week, is still uncertain. While local people might have gone back to their usual routines, things could get worse at any time, and we might see a repeat of the bad events that occurred in Paphos between Syrians and right-wing groups.
According to reports from "K" (a news source), local and Syrian student groups are getting ready to cause trouble in Paphos schools, connected to what happened in Chloraka. In such a case, it would be smart for the Ministry of Education to be prepared to deal with these plans, creating more chaos, with early planning, working with all the right people and government agencies.
According to "K," the Ministry of Justice has told the police to keep order in Chloraka and Emba and be ready to handle any issues when schools reopen next week. There are also plans from the Cyprus Police, with the help of the MMAAD (Mobile Immediate Action and Detection Unit) and the Counterterrorism Unit, to handle any potential problems. They will secure the area, protect vulnerable individuals and community residents, and do everything they can to keep peace in Chloraka. Also, Stilianos Papatheodorou, the Chief of the Cyprus Police, and Deputy Chief Dimitris Dimitriou were in the community on Wednesday afternoon to get updates.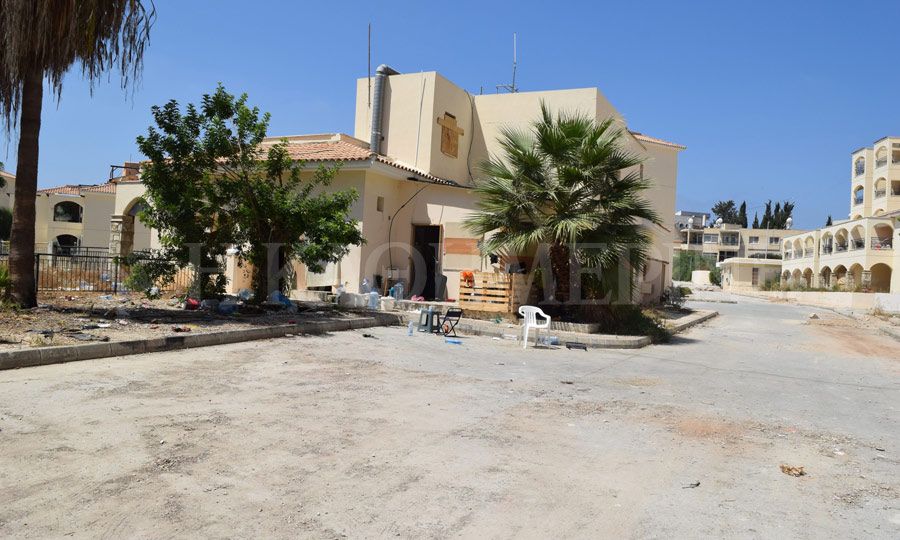 Current Situation:
Right now, Chloraka seems calm, as "K" saw when they visited last Wednesday, with the police patrolling often. Many residents, who talked to the newspaper, found last week's events unpleasant but expected something like this to happen eventually. Problems in Chloraka resulted from too many people living at the St. Nicolas Elegant Residence complex, and these problems piled up because no one in charge did anything to fix them. Most people interviewed by "K" believed that Syrians weren't causing these problems, but rather irregular migrants from African countries. They saw Syrians as victims. However, attacks against Syrians were condemned, with most people blaming the government for letting the problem get worse.
Before the decree declaring the complex unsuitable, many people gathered there, and everyone, including the authorities and the complex's owners, knew that people and families were living in bad conditions. But nobody did anything until it was too late.
From the perspective of Syrians living in Chloraka and nearby communities, those they spoke to disagreed with the current situation and incendiary statements, which they thought would only provoke reactions from Chloraka and other villagers. They believed they could live in peace.
Common among those interviewed by "K" was the belief that violent incidents were bound to happen sooner or later and that the government had been absent for years, leading to the current problems.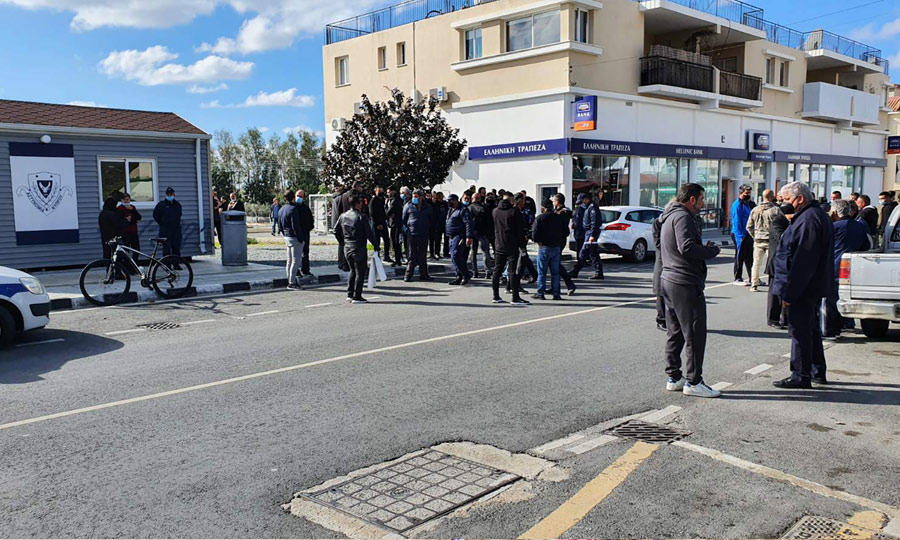 Persistent Problem:
The refugee-migrant situation, as mentioned by "K," worries the Ministry of Interior. But what happened in Chloraka is a long-standing issue and doesn't reflect the whole situation. According to the Ministry of Interior, the problem lies with irregular Syrians who have political asylum status, making their prosecution challenging. Identification is also tricky because they come from a war-torn country, and Cyprus can't communicate with Syria.
Efforts are also underway to fight networks and trafficking of migrants, and to strengthen cooperation between Cyprus and Lebanon, where two and a half million Syrian refugees live. According to government announcements and as mentioned in "K," more refugees are returning voluntarily, and their numbers aren't a problem. As for refugees from African countries, it was said in "K" that more voluntary repatriations are happening, and their numbers aren't an issue.
[This article was translated from its Greek original]