As more cars registered in the Republic of Cyprus go bumper-to-bumper to cross into the north, Turkish Cypriot officials are scrambling to find ways to ease traffic for thousands of Greek Cypriots who show up en mass on weekends.
According to Kathimerini Cyprus, the Turkish Cypriot administration is reportedly seeking ways to ease traffic jams by hiring 20 more officials at a number of checkpoints. Authorities are also looking into new design plans that would help renovate and improve facilities at checkpoints.
During the holiday weekend in the south, when Greek Cypriots celebrated Cyprus Independence Day on October 1, a much higher number of visitors was recorded crossing into the north compared to other times, with numbers on recent weekends reaching a total of 14,000, a 600% increase from a mere 2000 people previously.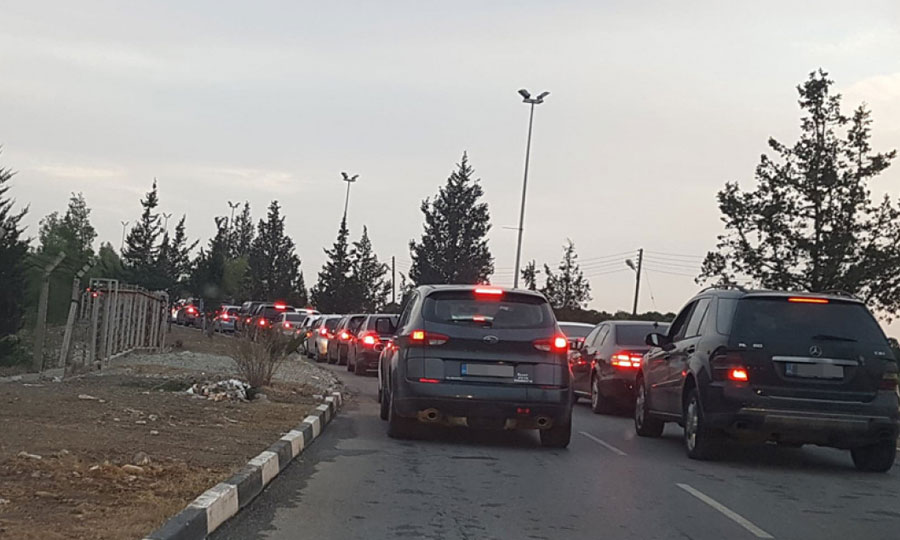 Kathimerini also reported on Tuesday that the Turkish Cypriot administration even reached a point where it was suggested they dropped checks altogether but the idea was shot down due to safety risks and other considerations. Currently, visitors entering and exiting the north must go through a checkpoint inspection, and the high number of visitors has been causing computer glitches that often slow down the system. 
But they finally settled on widening the roads at checkpoints and moving the inspection booths to the centre rather than having them on the outer edges, so that a bigger flow of vehicles could pass through more quickly following inspection without having to wait for the cars in front of them.
On Monday evening, cars with Greek Cypriot licence plates on their way back at the Agios Dometios/Metehan checkpoint were seen bumper-to-bumper, forming very long lines into north Nicosia near the civil defence building. A similar bottleneck in the south has been observed on a regular basis, as cars pile up from the point just north of the Coca Cola building waiting bumper-to-bumper to go north.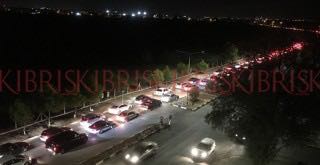 According to Turkish Cypriot daily Yeni Duzen, 930,014 Greek Cypriots visited the north via a checkpoint in the first eight months this year, marking a 28.7% increase compared with 722,626 last year during the same period. In 2016, over a million Greek Cypriots had crossed into the north between January and August.
The weak Turkish lira was identified as the main driving factor, prompting consumers in the south to cross the buffer zone and seek better deals on commercial goods, such as cigarettes, medicine, and fuel.