Some 200 vehicles in large motorcade headed to Presidential Palace on Sunday to protest against government
Cypriot police made arrests and issued citations on Sunday, both before and after a large demonstration took place outside the Presidential Palace, when 200 cars stormed the area to protest against government measures.
Police spokesperson Christos Andreou said around 200 vehicles, with some 200 to 300 people, gathered outside the GSP stadium just outside Nicosia on Sunday, passing through many locations in the capital before heading to the Presidential Palace.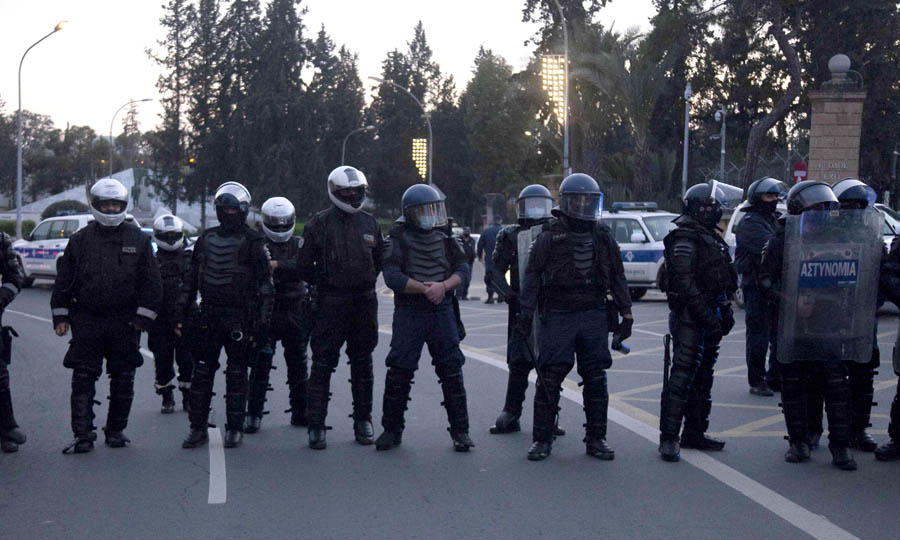 Protesters had gathered outside the Palace to take part in a demonstration against the government, local media said.
Reports also said two individuals were detained by officers at the GSP location after refusing to identify themselves to police, with protesters nearby vocalizing their disapproval over the incident, accusing law enforcement of incident escalation and unlawful arrest.
Dozens of riot police officers were also outside the Presidential Palace where protesters gathered in what was later described as an uneventful event.
But additional reports said police obtained videos in which several people could possibly be identified, including nine individuals who were issued citations for violating an emergency law that bans the right of assembly during the pandemic. Some fines were based on other health protocol violations.