Two simultaneous fires contained Sunday afternoon in Lara and Pelathousa, both near forests in Paphos district
Two simultaneous wildfires were contained on Sunday in Paphos district, with officials monitoring the area for possible re-ignitions fires.
According to Cyprus News Agency, a fire broke out Sunday afternoon around 2:20pm inside the forested area in Lara, Paphos district.
The Department of Forests said the fire burned through 1.5 hectares of wild vegetation before fire fighters managed to contain it an hour later around 3:30pm.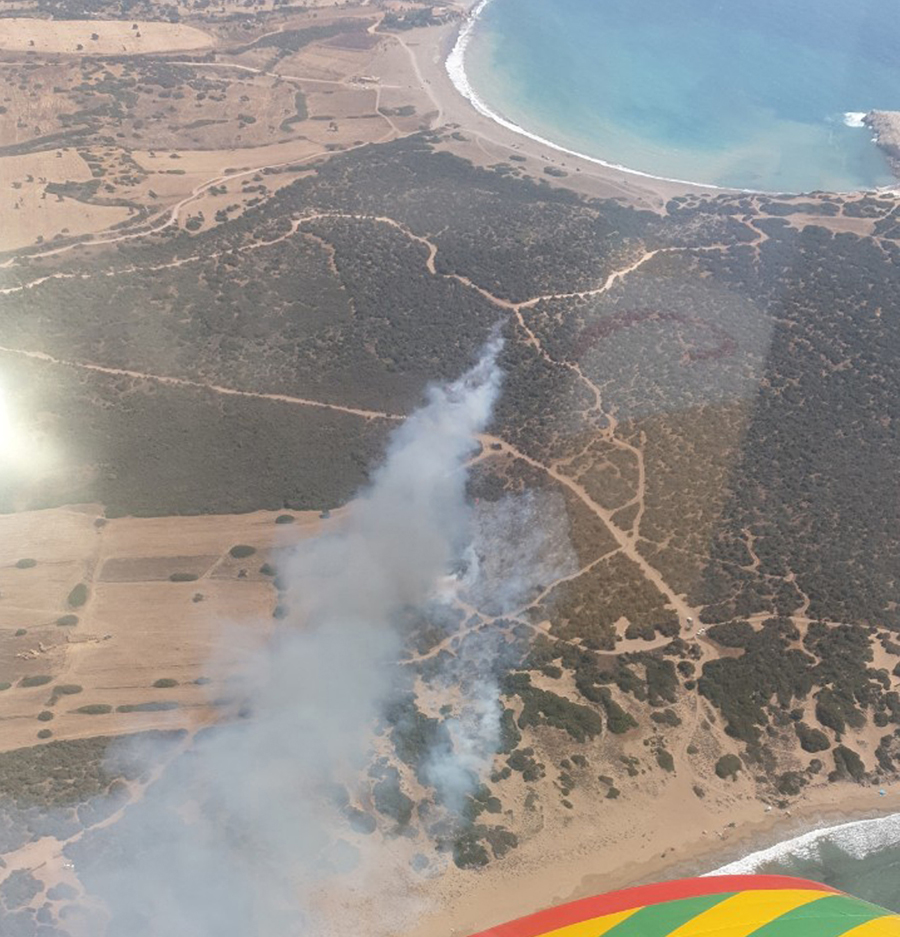 During the Lara fire, reports also said another fire broke out in Pelathousa, also Paphos district, which burned one hectare of bush and wild vegetation.
According to Kathimerini Cyprus, the two fires broke out within five minutes of each other.
Officials are investigating the cause of fire in both cases, with some reports pointing to statements saying there had been no known factors that could explain a natural origin of fire in Lara, just outside Akamas forest.
Both fires were described as very near the boundaries of forested areas, with the Pelathousa fire just outside the Paphos forest, where lookouts kept watching the area for possible re-ignition fires.