Photos from CNA
The President of the Republic, Mr. Nicos Christodoulides, held a meeting with the UN Assistant Secretary-General for Europe, Central Asia, and Africa, Mr. Miroslav Jenča, at the Presidential Palace today.
During the hour-and-a-half-long meeting, the UN official highlighted that the discussions centered on the UN Secretary General's keen attention to the island's situation. He emphasized that finding ways to resume talks was a crucial topic of conversation. The UN Secretary-General is committed to utilizing his diplomatic efforts to facilitate progress towards a solution for the Cyprus problem.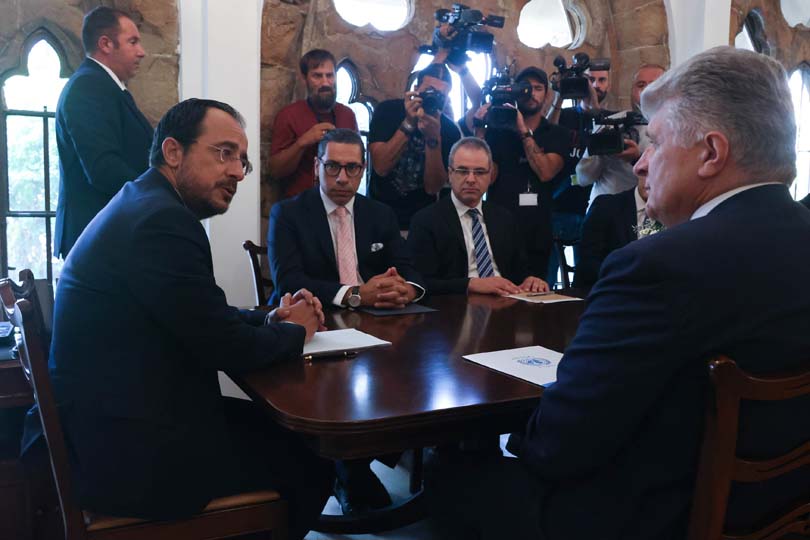 Mr. Jenča praised the fruitful discussions with President Christodoulides, stating that a range of issues were addressed.
Miroslav Jenča's diplomatic visit to Nicosia began on Monday. He will hold separate meetings with President Christodoulides and Turkish Cypriot leader Ersin Tatar. President Christodoulides expressed the significance of Jenča's presence and the UN's efforts to explore the prospects of restarting talks.
Florencia Soto Niño, Associate Spokesperson for the Secretary-General, shared that Jenča's visit from August 27 to 29 aims to foster discussions with the leaders, focusing on the path forward for the Cyprus issue and recent developments.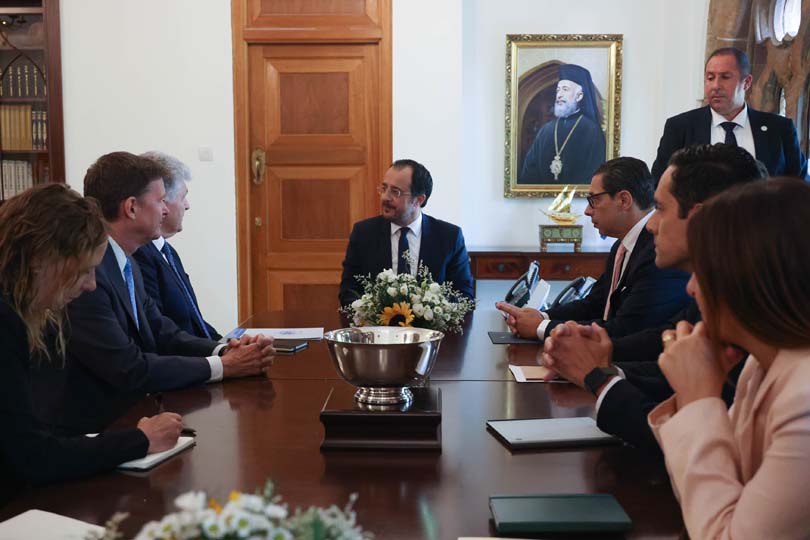 Jenča is set to meet with UN peacekeepers stationed in the buffer zone in the Pyla area, who were subject to an attack by individuals from the occupation regime. Additionally, he will engage in a meeting with UN Special Representative Colin Stewart, along with the UN peacekeeping force in Cyprus (UNFICYP) good offices mission team, to be briefed on recent advancements.
Efforts have been made to address the buffer zone situation in the Pyla area, with Stewart engaging in discussions with both sides on the island.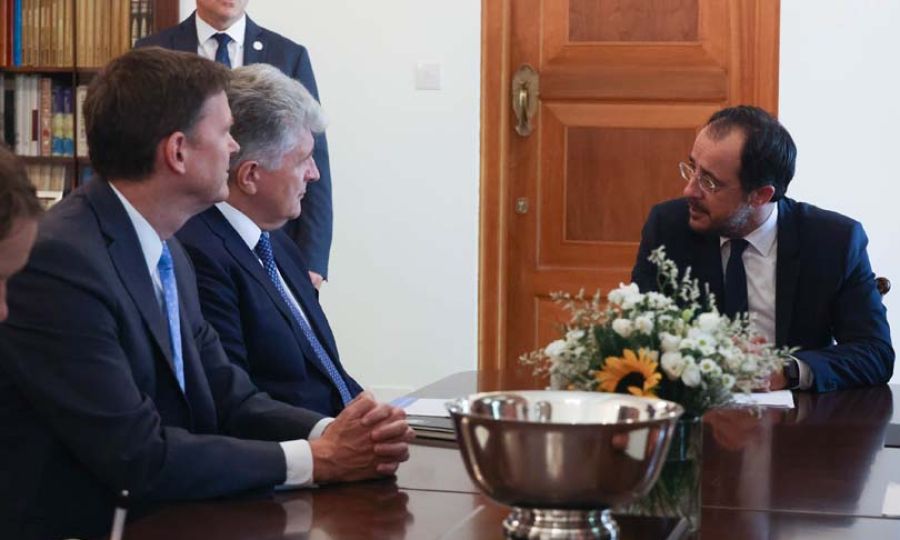 Cyprus has remained divided since 1974 due to Turkey's occupation of its northern third. Despite UN-led peace talks, no conclusive results have been reached. The recent incident in the buffer zone, specifically the assault on UN peacekeepers, was strongly condemned by the Security Council. They reiterated their support for UNFICYP and emphasized the need for the safety of all UN personnel.
In a separate incident on August 18, 2023, Turkish Cypriots confronted international peacekeepers obstructing unauthorized road construction within a UN-controlled buffer zone.