watch video
British teen hears sentencing in Ayia Napa rape case as protesters gather outside courthouse
A British teen was handed down a four-month suspended sentence after a Cypriot judge found her guilty of fabricating rape claims against Israeli youths in Ayia Napa last summer.
Protesters gathered outside the Paralimni courthouse on Tuesday to condemn the conviction in what became a highly controversial case.
The teen's four-month prison sentence was suspended for three years, local media said, while the defendant was ordered to pay €140 in court fees The judge said he suspended the sentence citing her clean record as well as having missed an academic year at the university. 
Dozens of Israeli nationals are flying to Cyprus to protest outside the courthouse, while supporters of the British teen in Israel and the UK are talking about gross miscarriage of justice
Dozens of Israeli nationals flew to Larnaca International Airport to join protesters and activists outside the Paralimni courthouse, while supporters of the rape accuser in Israel and the UK were crying foul and calling the conviction a gross miscarriage of justice.
"You are not alone" and "we believe you, yes we do, we will always stand with you," the protesters chanted as the teen arrived outside the courthouse. 
The 19-year-old female, who was jailed for over a month last summer and had to remain in Cyprus to face charges of public mischief, was convicted last week after a local male judge said she lied to police and attempted to mislead the court.
Twelve Israeli teens were detained and subsequently released in July following the British teen's complaint, when she told police she was gang raped by a group of Israeli youths.
After police questioned the main suspect, they detained a dozen Israelis in their late teens. But investigators later said the alleged victim had made up the claims, and a week later she signed a statement retracting the allegations and ended up being arrested on public mischief charges.
Legal experts in Cyprus and abroad have criticized the prosecution of the teenager while UK officials raised red flags over the interrogation and trial proceedings, citing among others lack of access to legal counsel when she retracted the allegations.
The teen, who was facing up to one year in prison, has vowed to clear her name while media reports said President Nicos Anastasiades, at the urging of a growing number of political figures and legal experts on the island, might offer a pardon after the teen hears her sentence.
But human rights lawyers cautioned that the British teen had a solid basis to appeal the conviction, while a presidential pardon meant that she would have to admit she was not raped and that she lied to police.
Cypriot doctor Sergios Sergiou, who was at a nearby clinic where the British teen went moments after the alleged incident, said he felt that she was telling the truth.
"I thought that something happened. Usually if something is fake they are not calling their parents to inform them. But she was calling her parents," Sergiou told Israeli media.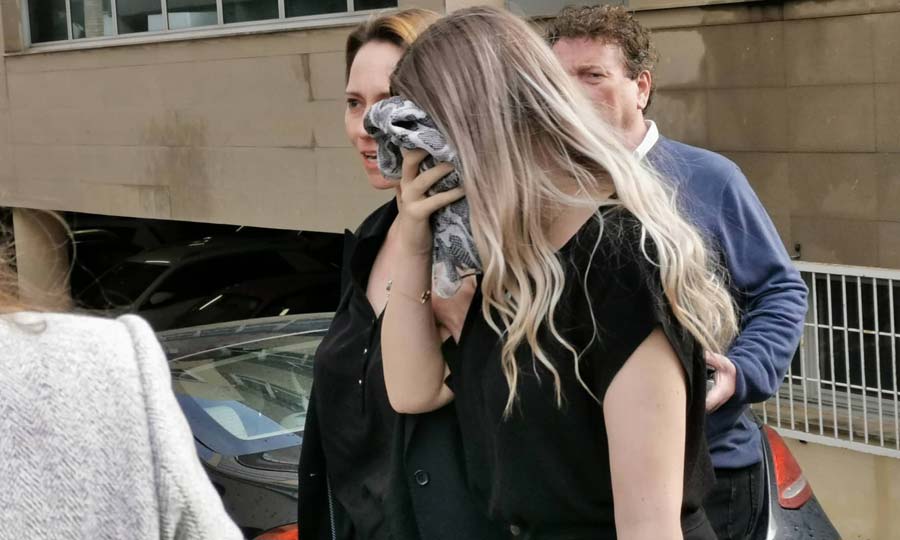 Last week, a woman in the UK went on radio and said her daughter was forced to retract rape allegations she had made many years ago -at age 20- in Ayia Napa, in what she described as a similar case with the 19-year-old.
"They managed to find the rapist and questioned him at length and at one point he was actually even brought into the room that she was in," the mother said.
"She begged for them to take him away but they left him in the room with her, with a policeman in the corner, and he was begging and saying how sorry he was and he'd got carried away. The police heard all this, but they decided it was my daughter that was lying – not him," the woman added.
In both cases, both females reportedly were told by police to sign retraction statements in order to walk free, while both ended up getting arrested for making false allegations. 
Cyprus police have denied accusations of coercion.
After the sentence was handed down, the defence team reiterated the family's intention to file an appeal with the Supreme Court.