Shemaine Bushnell Kyriakides
The diplomatic season in Cyprus is now in full swing after a welcome cocktail was held last night at the presidential palace.
Hosted yearly by the Cyprus Diplomatic Ladies and Spouses Association (CDLSA), the event opens the season and welcomes members of the diplomatic corps, either as spouses, honorary consuls, or ex-ambassadors.
First Lady Mrs. Andri Anastasiades, patron of the CDLSA, greeted guests before making a speech that welcomed all newcomers to Cyprus.  She also took the opportunity to say goodbye to Mrs. Caterina Cortese Cavallari, wife of the Italian Ambassador and Mrs. Sarah Robinson, wife of the Austrailian High Commissioner.  Both ambassadors are scheduled to finish their terms this year.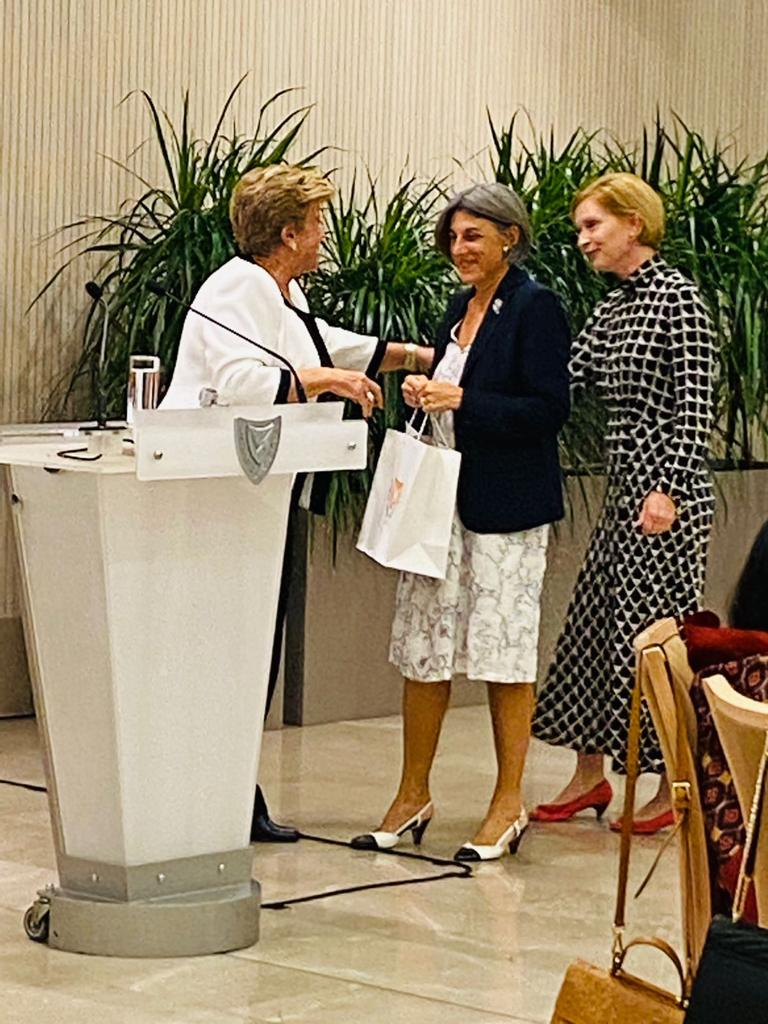 Honorary President, Mrs. Philippa Karsera Christodoulides, also welcomed guests and spoke of how such an association in any country is always a great source of support for spouses of diplomats.  Speaking from personal experience, she told stories of how she reached out to other foreign spouses when she needed help while working as a diplomat or accompanying her husband as an Ambassador's wife abroad.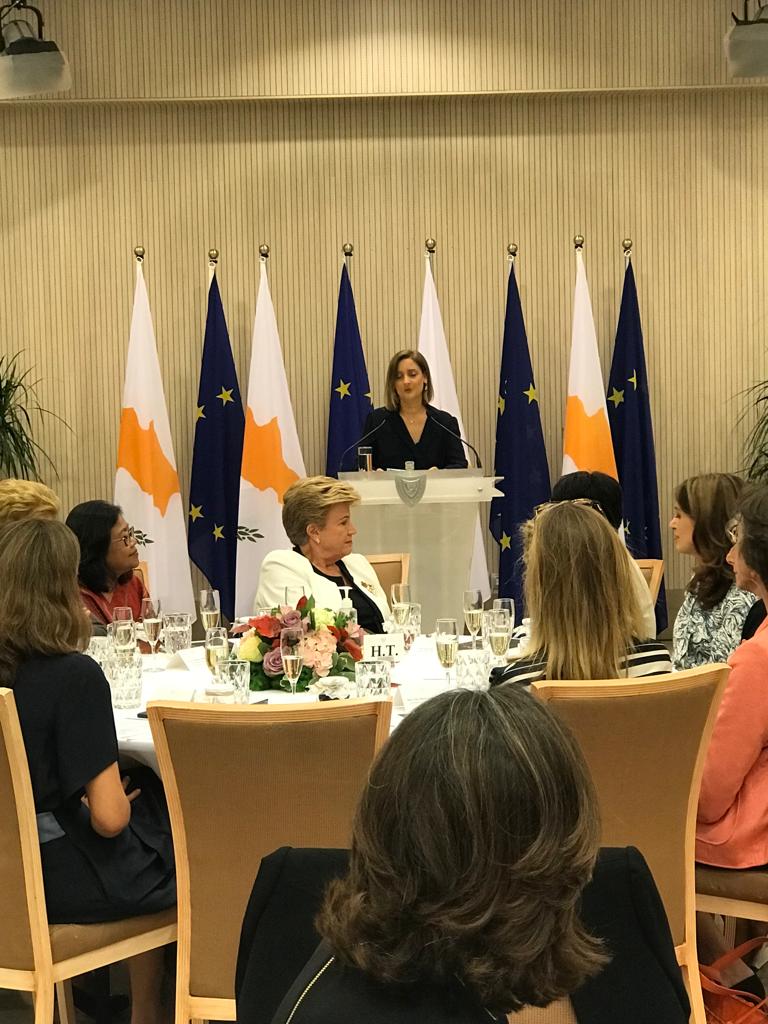 The CDLSA also provides an opportunity for members of the diplomatic corps to join clubs set up by the committee such as Spanish, Cooking, and French.  It is not only an opportunity to build freindships, but to create strong bonds that will last a lifetime.