Shemaine Bushnell Kyriakides
As part of the "Let's do it! Cyprus 2021" campaign, 50 volunteers and members of NGO's gathered together over the weekend in Agros and managed to fill 25 bags of mixed garbage and 12 bags of PMD materials.
The purpose of the initiative, was to cultivate environmental awareness among young people, reduce waste and promote recycling for a cleaner Cyprus. At the same time, young people were encouraged to use public transport and walk, in order to increase their physical activity and health.
Let's do it Cyprus! is part of the Let's Do It! World campaign, which is a global cleanup campaign aimed at reducing garbage levels while raising awareness about sustainable solutions.
The Let's Do It movement began in Estonia in 2008, when 50,000 people came together to clean up the entire country in just five hours.  Today, the movement has grown into a network of 180 countries which engages millions of people towards the same goal – a clean and waste-free world.
Foreign Minister Nikos Christodoulides and Agriculture Minister Costas Kadis, together with Commissioner for the Environment, Ms Klelia Vasiliou and Strovolos Mayor Andreas Papacharalambous also participated in the Let's do it Cyprus campaign over the weekend by cleaning up a section of a park near the Pedieos river in the Strovolos area.  The event was organized by the Volunteers Network "Together Cyprus".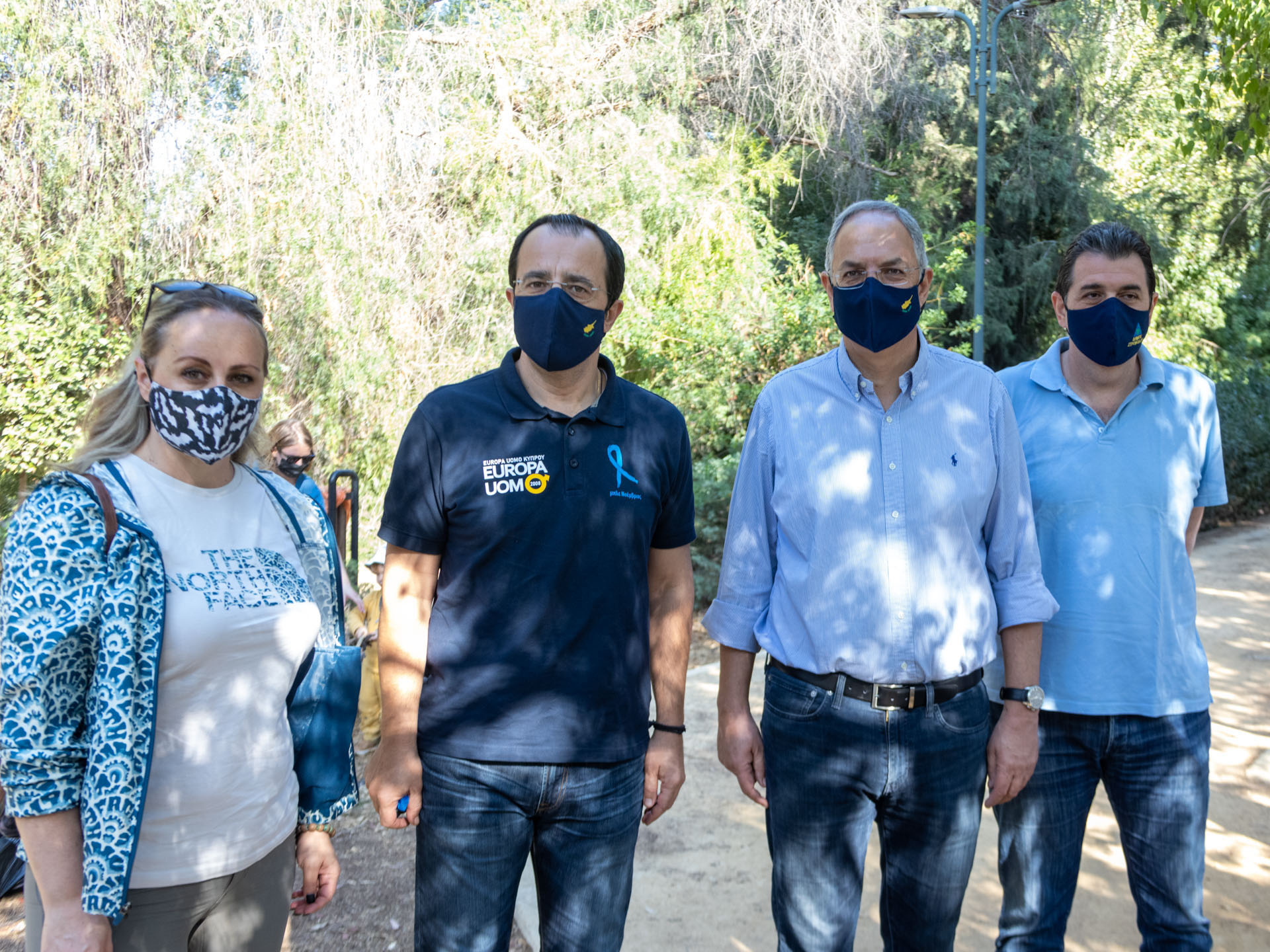 It is worth noting that Cyprus ranked second in garbage production among EU member states for the period of 2012-2017.