Around 70 volunteers gathered on Sunday to clear some of the island's most beautiful beaches from rubbish
This year, for the 6th consecutive year, the action #Akamascleanup, an initiative of "Kathimerini" newspaper, Alphamega supermarkets, and Latchi Watersports, was crowned an absolute success.
Faithful once again to the annual 'rendezvous' for the voluntary clean-up of Akamas, that aims towards raising awareness and fostering environmental consciousness, while recognizing the need to clean the area, around 70 volunteers from the "Kathimerini" newspaper of the SppMedia group, the Alphamega supermarkets and Latchi Watersports took action.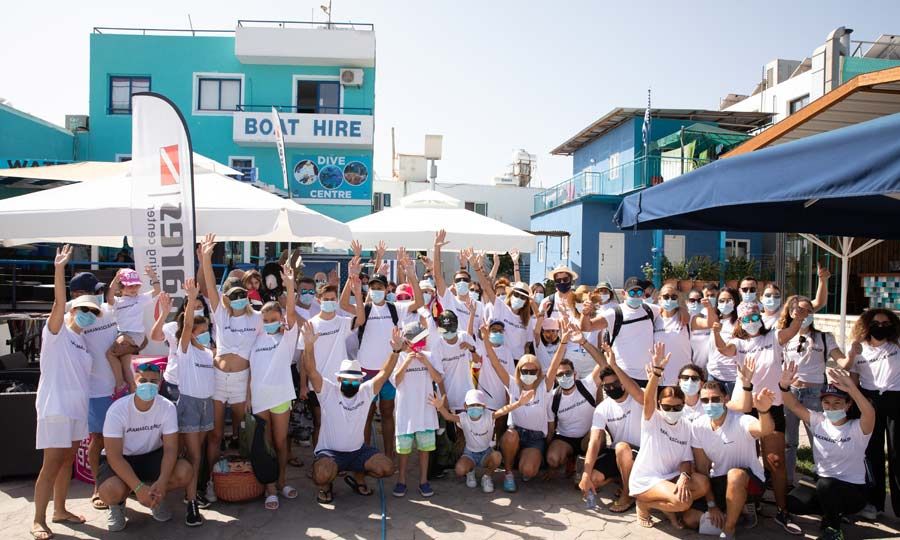 Their purpose was to clean the beautiful beaches of Akamas, wanting at the same time to send for the 6th consecutive year the message of respect for nature.
On Sunday morning, the volunteers gathered at the port in Latchi and specifically at Latchi Watersports. There awaiting them where the radio producers for Deejay Radio 93.5, Dimitris Dermatas and Ioanna Theodorou, who during a two-hour Live Link conveyed the pulse and actively supported the campaign.
The volunteers then boarded boats and visited the beaches from Blue Lagoon and Fontana Amorosa to the Arnaouti Coast, collecting one tonne of rubbish that distorted the image of one of the most beautiful parts of the island.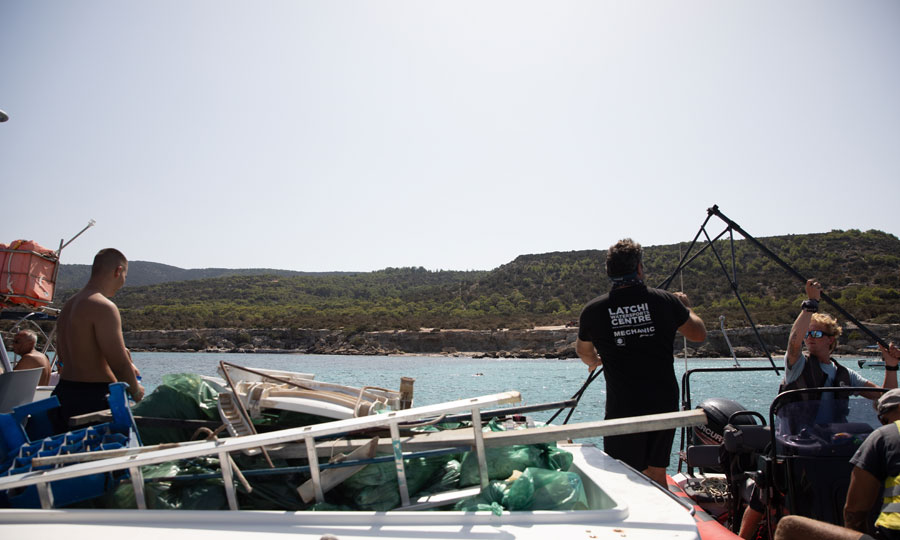 Bottles, broken glasses, useless accessories, and plastic caps were left by the visitors of Akamas during their passage through the area this year, polluting the​​ incomparable natural beauty of the area and polluting the environment which is part of the Natura network. The Akamas Peninsula at the northwestern tip of Cyprus is an area of ​​unique natural beauty, part of the Natura 2000 network. It covers an area of ​​230 sq.km and is suitable for hiking, mountain biking, swimming and bird watching. Every year, however, after the end of the summer season, the picture it presents is heartbreaking, due to the lack of environmental awareness and education and the lack of adequate control by the competent services.
It must be noted that from year to year the situation encountered by volunteers who rush to clean the area is improving. People who have been involved in the Akamas clean-up action since its inception six years ago told us that this year the volume of rubbish was reduced, stressing that in the first year the situation was exasperating but there is undoubtedly a long way to go before rubbish is nowhere to be found.
We would like to note that the initiative belongs to the newspaper "Kathimerini" and has now become an institution since it was organized this year for the 6th consecutive year. The main goal of the #Akamascleanup campaign is to cultivate environmental awareness in Cypriot society and to raise the awareness on environmental issues among young people.