Cypriot minister speaks out after viral images show passengers crowding each other at airport
Transport Minister Yiannis Karousos has reacted to viral photos that showed passengers crowding each other at the Larnaca airport terminal, pointing to face masks as the next best thing where social distancing is not effective measure.
(Click here for an update to the story)
Videos and photos from ticketed passengers went viral over the weekend, showing hundreds of travelers at Larnaca International Airport crowding each other and violating social distancing rules in arrival halls and escalators or while cueing up prior to going through a metal detector.
One video showed over an estimated one hundred arriving passengers from a flight waiting in line to go through a metal detector, with people heard asking fellow travelers to step back and other complaining about the lack of social distancing measures.
Karousos defended the situation at the airports when he went on state-funded RIK News Saturday evening to address the issue during prime time news.
The minister reassured the public that the crowding seen in videos and photos was "a bottleneck problem that occurs in all other airports during specific hours where in some areas of the airport it was not possible to maintain social distancing."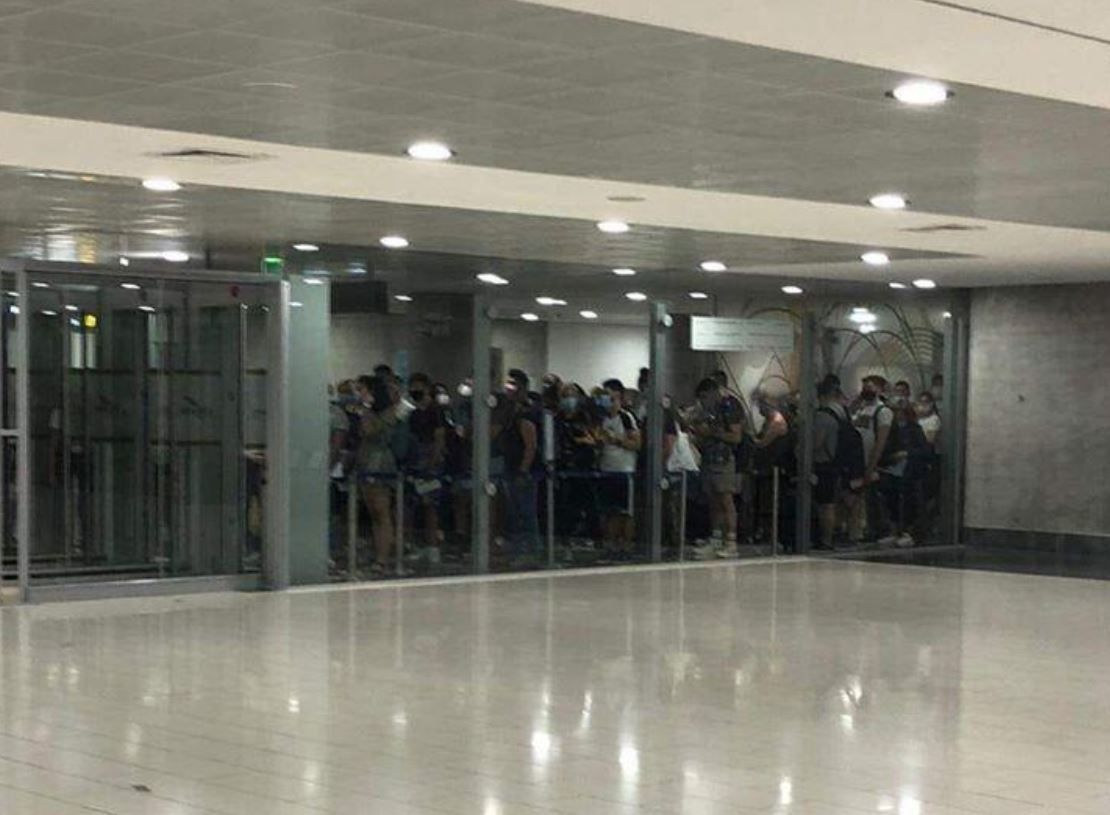 Karousos was responding to criticism on social media over the lack of measures by authorities to keep ticketed passengers away from each other in an effort to spread the coronavirus.
"When a face mask is being used, there is no problem," the minister said.
Better management at point of deplaning
But the transport minister also acknowledged the problem, saying he had given additional instructions to airport officials to delay the disembarking of passengers from planes pending approval from officials on the ground.
"Every day we are making improvements," Karousos said.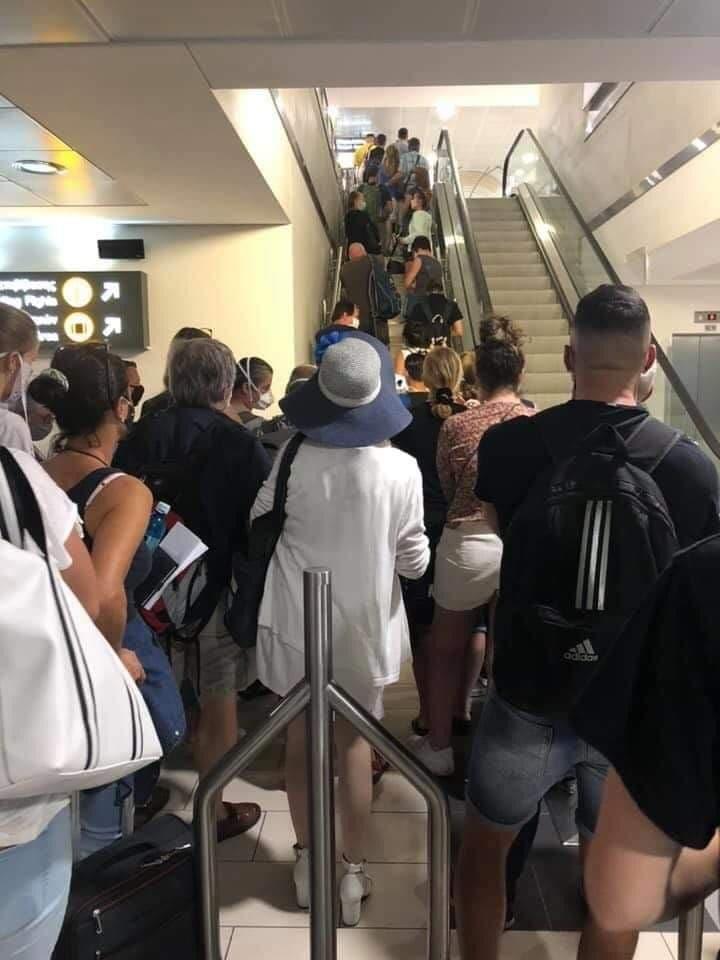 Last week the minster visited Larnaca International Airport where he said a number of measures were intended to contain the virus as the country was trying to get airport back up and running again.
"We have to make sure that we are reducing as much as possible the risk of the coronavirus passing through cypriot airports, and this is essentially the basis for our effort to boost passenger traffic and tourism," Karousos said.
Health ministry: masks complementary, not substitute
But health ministry statements over the use of mandatory face masks made it clear that masks did not replace the essential space needed to keep from other.
The mandatory use of face masks was among a number of measures introduced on Saturday in the Republic of Cyprus, amid fears of a recent spike with several clusters getting out of hand.
The issue of long lines at passport control also came up during comments on social media, with Karousos saying he had discussed the issue with Justice Minister Emily Yiolitis and Police Chief Stylianos Papatheodorou, both of whom were recently appointed to their positions.
Karousos calls on passengers to be responsible
But Karousos also called on passengers to practise some common sense and take some personal responsibility.
"When we enter a long hallway that is not crowded, and there is plenty of space to keep social distancing, there is no point for people to move forward and pile up in the front," the minister said.