Solon Apostolides received blows to the head, sustained knife injuries
Solon Apostolides, whose body was found Thursday evening in the north, received severe blows to the head and sustained knife injuries according to officials who also rule out politics behind the murder.
(Click here for an update to the story)
The body of the 65-year-old Greek Cypriot man was found in a forested area outside Kyrenia, following a massive search and a lot of media speculation over his disappearance one week ago. Turkish Cypriot authorities had been in contact with Apostolides' family throughout the week, since the day after the disappearance on March 28, and on Friday early morning they called the victim's son to go and identify the body.
Apostolides' body showed signs of knife wounds and blows to the head, while other unconfirmed reports spoke of facial burns. A second autopsy will be carried out by Greek Cypriot authorities in the Republic of Cyprus.
Officials say murder not political
Turkish Cypriot 'foreign minister' Kudret Ozersay expressed his condolences to the victim's family. He also said in another statement to the media that the incident appeared "not to be political."
22-year-old Turkish national Erdinc Senturk was seen exiting the casino with Apostolides
Ozersay also said Turkish Cypriot authorities treated the matter carefully and with discretion, while police had been in contact with the victim's family throughout the process. 
Apostolides, a resident in the Greek Cypriot south, was known to travel north frequently. He was last seen alive at a Turkish Cypriot casino last week and had been reported missing by his two children, who contacted police on both sides of the divided island, after realising their phone calls to their father were not going through.
Early reports on Thursday saying Apostolides' body had been found near a beach in Kyrenia were later retracted, after Hakki Onen, the Turkish Cypriot head of the bi-communal committee on crime, said those reports were unsubstantiated.
But Turkish Cypriot authorities discovered the body late Thursday in a forested area off the road between Kyrenia and Kythrea/Degirmenlik. Turkish special forces had joined the search in the northern town Thursday morning, while police were focusing on 22-year-old Turkish national Erdinc Senturk, who was seen exiting the casino with Apostolides. Media reports also said the two men knew each other.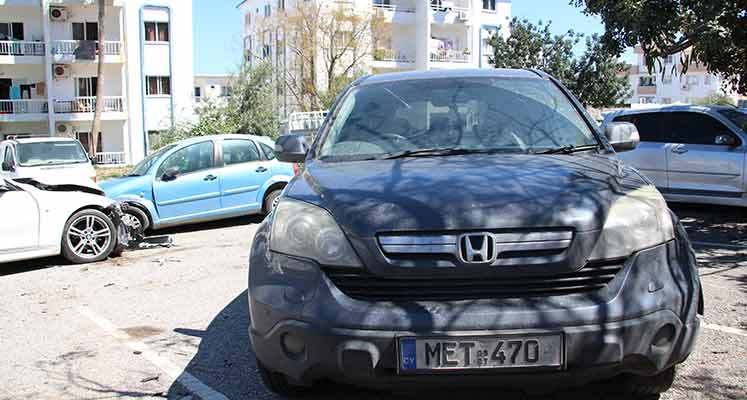 The vehicle of the 65-year-old was previously found abandoned near a Turkish military area days before discovering the body. It was also reported that Senturk flew back to Turkey after the disappearance. Reports also said Apostolides' car key had been found inside the vehicle along with a bottle of whiskey. Reports in the south spoke of a man who did not drink alcohol except beer occasionally.
Senturk was later identified by authorities but it was not immediately clear whether any charges have been filed.