Vindicated Ayia Napa rape accuser heads to ECHR after Cyprus authorities close high profile case
A British young woman who was cleared of lying about a gang rape in Ayia Napa is taking the Republic of Cyprus to the European Court of Human Rights after police said they would not investigate allegations against Israeli teens.
Prosecutors in the Republic of Cyprus have ruled out a fresh investigation into allegations of rape in Ayia Napa, where a British young female in 2019 said she was raped by a group of Israeli teens but ended up being accused, convicted, and sentenced for llying to police. 
But after her conviction was overturned by the country's Supreme Court earlier this year, the now-21-year-old university student and her lawyers had hoped police would go after her alleged attackers but neither police nor the Legal Department gave the nod to proceed.
"The girl and her family had hoped that this would lead authorities in Cyprus to reinvestigate the case so justice could be done but they have decided not to do so and that has left us disappointed," her lawyer was quoted as saying.
'There are no domestic remedies available to our client to challenge the Attorney General's decision not to order a proper investigation into the rape complaint'
Defense attorney Michael Polak, who works for the Justice Abroad organization, had argued from the beginning that her initial conviction was unsafe, pointing to an unfair trial, questionable treatment by police, and a flawed investigation.
"In Cyprus, the decision of the Attorney General to initiate or discontinue criminal prosecutions is not subject to any appeal or review. As such, there are no domestic remedies available to our client to challenge the Attorney General's decision not to order a proper investigation into the rape complaint," Polak said according to MailOnline.
The young woman, who never filed a complaint with police, was initially treated as an alleged rape victim after a doctor notified law enforcement authorities.
But after Ayia Napa police stormed a local hotel and rounded up a dozen Israeli teens, she quickly turned into suspect during a late night interrogation without the presence of her lawyer.
"It was clear that his case was replete with investigatory failures, and it is only fair that an investigation by an independent objective investigator should take place," Polak said.
The woman's defense team is arguing that the Republic of Cyprus violated the European Convention on Human Rights by denying her the right to have sexual offences properly investigated.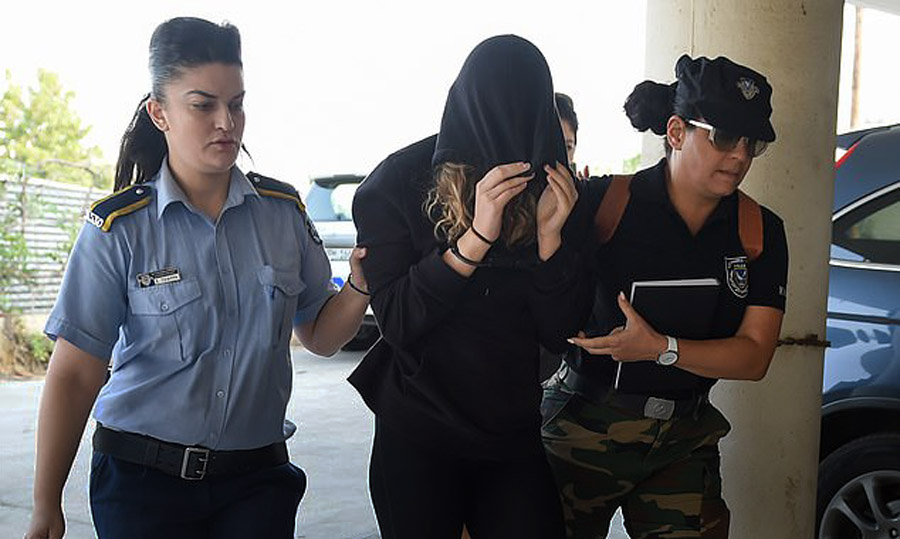 A Supreme Court three-member bench in February overturned her "public mischief" conviction in a 2 to 1 ruling and acknowledged that the Briton had not been given a fair trial.
Besides pointing fingers at law enforcement and saying procedures to safeguard the woman's rights were not followed at the police station, the ruling also issued a damning report about Famagusta District Judge Michalis Papathanasiou for failing to exercise due diligence.
The biggest criticism was reserved for the judge, who repeatedly said in his courtroom that "this is not a rape case" thus never giving her attorneys the chance to put forward evidence supporting their client's claims.