Cypriot MP wants answers after activist says sergeant with excessive zeal in Ayia Napa rape case got position abroad
A Cypriot member of parliament is seeking answers from police in the Ayia Napa rape case, following revelations that the lead investigator got a promotion after losing a case due to stolen evidence instead of being investigated.
MP Irini Charalambides was furious during a human rights committee hearing on Monday upon hearing from a local professor and activist who made shocking revelations about the investigator in the Ayia Napa gang rape case.
Two weeks ago the Supreme Court in the Republic of Cyprus overturned the conviction of a British young woman, who was given a four-month suspended sentence for making up claims after withdrawing a complaint that she was gang-raped by young Israeli males while on a working holiday in Ayia Napa back in summer 2019.
The 2 to 1 ruling in January scolded law enforcement for failing to respect the young woman's rights and further schooled the judge who convicted her of public mischief for failing to treat her fairly in his courtroom.
'He was a prosecution witness in another case, in identifying a rapist... they found CCTV footage and the next day the video was gone'
Global media followed the story from the very beginning after it emerged that the alleged victim and rape accuser claimed she was forced to withdraw her complaint during long interrogations and without the presence of a lawyer or interpreter.
Zelia Gregoriou, who teaches gender politics on the island, told members of the House committee that the sergeant who was in charge of interrogating the British female had received a promotion and was abroad.
"He was also a main witness in another pimping case and the trial was suspended because of mistakes he had made," Gregoriou said.
The professor, who is a member of the Network Against Violence Against Women, had previously clarified on local radio that the Supreme Court not only found mistakes in how the case had been handled but it also scolded police interrogators for showing "excessive zeal."
"He was a prosecution witness in another case, when evidence had been stolen, which would have been the main evidence in identifying a rapist of a 19-year-old female," the activist said, later adding "they found CCTV footage and the next day the video was gone."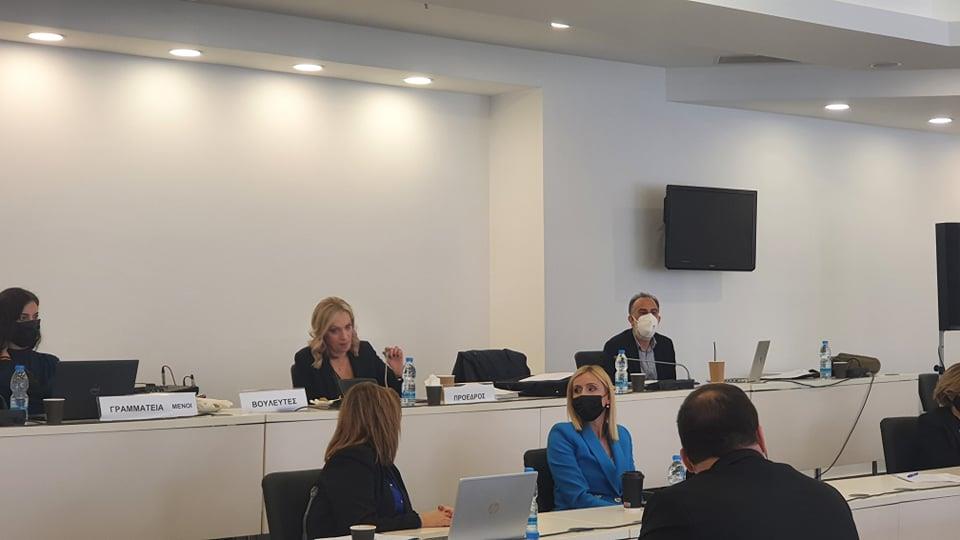 Ather the comments the MP turned to police officials who were also in attendance and asked them to examine the allegations.
"I want you to look into whether he got a promotion instead of being placed under investigation, I want a written answer by next Monday," Charalambides said.
The outspoken MP was recently credited with the passing of a whistleblower law after years of delays and EU pressure, with new legislation aiming to shield employees from retaliation after speaking up against corruption.
Excessive zeal - blaming the victim
Earlier this month Gregoriou argued that a culture of "blaming the victim" was spread far and wide across agencies and institutions but pointed out justice in favor of the British woman prevailed because excessive zeal did not.
"Finally, at one point along the path of justice, this was interrupted… with individuals at the Supreme [Court] showing discretion and ability to study the evidence in the appeal," Gregoriou said.
The professor went on to say that she had knowledge of tough interrogations, confirming that police officials often play the jail card telling people "we'll throw you in jail if you don't take it back."
Gregoriou also said a big lesson coming out of the Supreme Court ruling in the Ayia Napa rape case was the need for proper interrogations, adding "in order for a confession to be proper and legitimate it has to meet certain criteria."