Limassol labour authorities shut down construction site in Yermasoyia following deadly accident on Friday
Authorities are investigating an accident in Limassol where a local construction worker fell to his death on Friday.
According to police, a Greek Cypriot construction worker was killed in an apparent labour accident when he fell off an aluminum scaffolding plank from a height of about ten metres.
Police identified the victim as 62-year-old Demetris Georgiou, a local builder from Limassol, who was working on the construction site in Yermasoyia.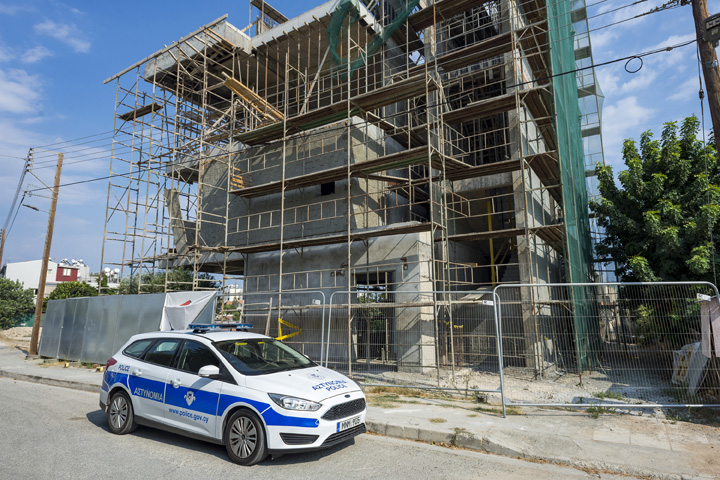 The incident took place in the early afternoon around 1:40pm, during a yellow warning due to extreme high temperatures, while it was not clear whether Georgiou lost his balance or the platform on which he was standing had failed.
But media reports said labour officials, who visited the site following the accident, pointed to preliminary findings suggesting a lack of maintaining minimum safety standards, such as narrow spaces and lack of adequate side protection or guardrails.
The construction site reportedly was shut down by local authorities until measures would be put in place to ensure the safety of workers.