Police search for motives behind car explosion in Limassol outside lawyer's residence
Police are investigating a car bombing in Limassol following an explosion in the town's northern district right outside the residence of an attorney.
According to local media, a car used by a 40-year-old male attorney exploded Monday early morning, around 4am, with fire fighters rushing to the Ekali borough to contain the flames.
Reports said the car, which belonged to the man's father-in-law, was parked outside the home of the attorney in the Ekali area, with police investigators stopping short in saying whether the attack was linked to the lawyer's legal profession.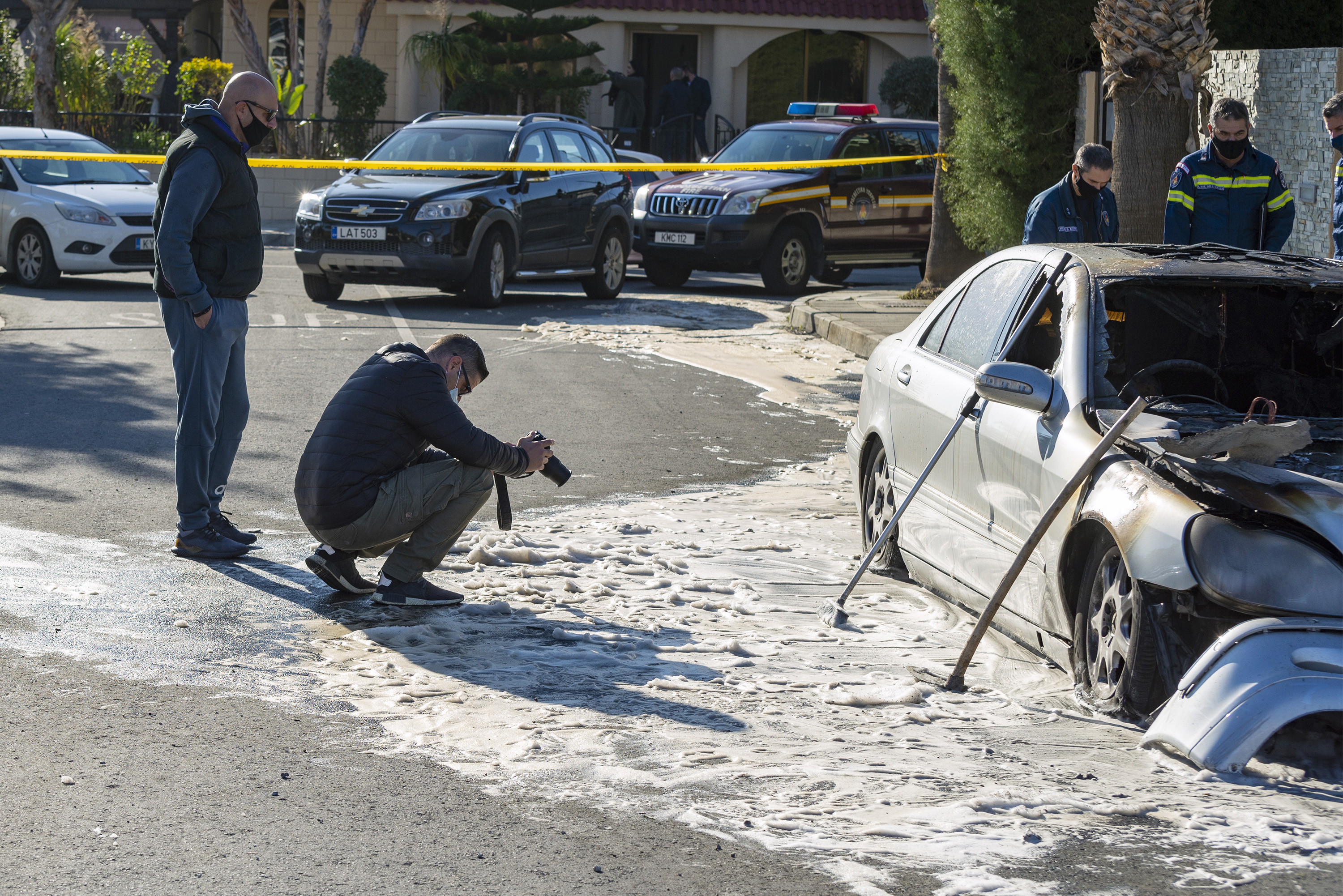 Preliminary findings suggested an explosive mechanism was placed in the front, under the hood of the vehicle, with the blast totally destroying the car and causing additional damages nearby.
Investigators are reportedly sifting through security camera footage to ascertain whether any suspicious activity had been recorded on video near or outside the residence.
No information about the lawyer or possible motives behind the attack were immediately known, while the attorney was expected to make statements to police later on Monday. Some reports said the car was registered to his father-in-law, with the lawyer reportedly driving the vehicle only recently for some time.