President Nikos Christodoulides addressed the 60th Congress of PASYDY, the Civil Servants' Trade Union, where he discussed significant developments regarding the restoration of shift allowances and overtime compensation for civil servants.
During his speech at the 60th Congress of PASYDY, the President highlighted various key points. He emphasized the importance of modernizing the civil service through the implementation of a new performance appraisal system and the introduction of a framework for candidate selection by the National Examination Center. The President also underscored the significance of digital transformation and e-government initiatives, aiming to enhance productivity and improve citizen services.
Additionally, President Christodoulides announced the establishment of new Deputy Ministries, which will contribute to improving administrative functioning and addressing specific issues in targeted areas. He mentioned the ongoing efforts in finalizing the Deputy Ministry of Immigration and Asylum. The President acknowledged the adoption of flexible working hours and expressed intentions to approve flexible forms of work.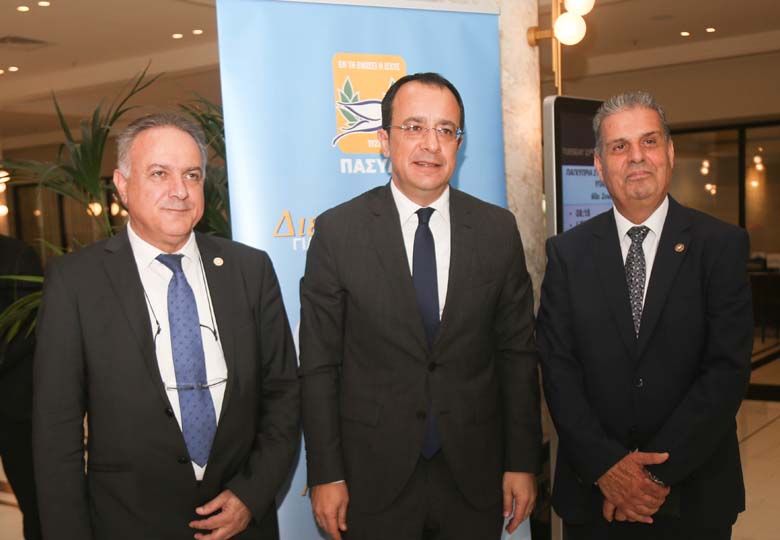 Turning to broader reforms, the President expressed satisfaction with the agreement on the CoLA (Cost of Living Allowance) and encouraged social partners to actively contribute to the dialogue table to reach a final agreement. He also stressed the need to modernize the framework of the Pension System, promoting private funds, and establishing a strong Supervisory Mechanism to ensure best practices in managing Provident Funds.
Focusing on economic competitiveness and welfare, President Christodoulides emphasized the triple bottom line of maintaining fiscal discipline, broadening the productive base of the economy, and promoting structural reforms. He highlighted initiatives such as tax reform, subsidies for digital and green investments, worker skills upgrading programs, and improving the legal and institutional framework to combat corruption.
Regarding the Fit for 55 Package and the green transition, the President acknowledged the challenges Cyprus faces in reducing polluting emissions by 2030. He emphasized the need for significant investment and a transformation of the economy to address this issue comprehensively.
Addressing concerns about maintaining Cyprus' credibility as a business and investment center, President Christodoulides stressed the importance of handling sanctions with seriousness and preserving the country's reputation. He emphasized his commitment to resolving outstanding issues and moving forward.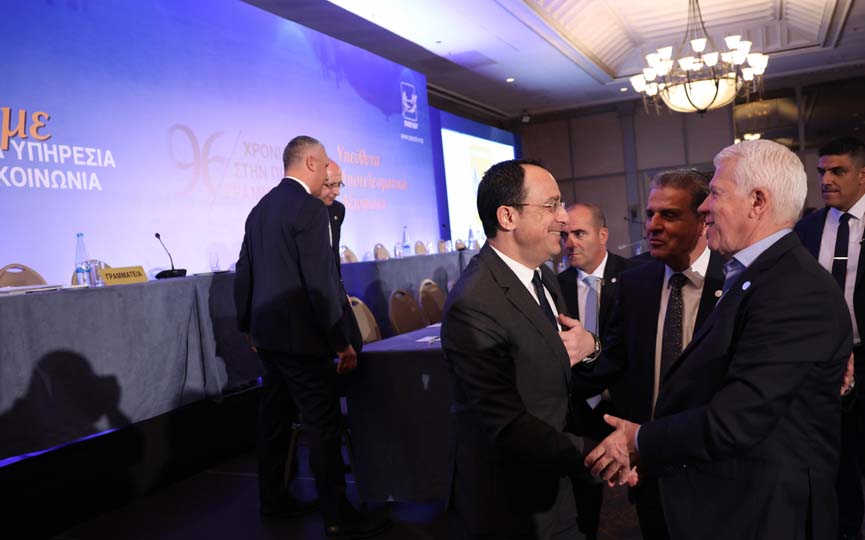 During the Congress, PASYDY General Secretary Stratis Matthaiou welcomed the civil service reforms, including the change in the evaluation system. However, he expressed reservations regarding interdepartmental promotion and called for further consultation on the matter. Matthaiou also highlighted the need for faster promotion for low-paid civil servants and the proposed amendment of provisions restricting the process of filling vacancies for promotion and first appointment.
The 60th Congress of PASYDY was attended by the Speaker of the Parliament, the Attorney General, Ministers, Members of Parliament, and representatives from other trade unions, including the Turkish Cypriot Trade Union Organization KTAMS and ADEDY, the Trade Union Organization of Public Employees. The event aimed to strengthen collaboration between the government and the trade union for continuous modernization and enhancement of the public sector's executive role and administrative capacity to meet the country's competitiveness demands.