By Ioanna Kyriakou
Technology is an integral part of the daily life of many people, both personally and professionally. The pandemic has undoubtedly highlighted the crucial role that technology can play in the smooth running of professional and other activities in times of crisis. Economist and author Daniel Susskind, during his presentation at the 4th Digital Agenda Cyprus Summit, analyzed the technological trends prevailing in the professional sector, under the shadow of Covid-19. 
---
 See  HERE the current program of the Digital Agenda Cyprus Summit
---
Mr Susskind initially pointed out that many people were familiar with the idea that technology had had a serious impact on the manual industries, such as agriculture, construction and industry. The use of technology in these industries has contributed to a large increase in production, but with a smaller workforce. He stressed that something similar is happening in fields such as medicine, law, education, etc., which are flooded with new technological data.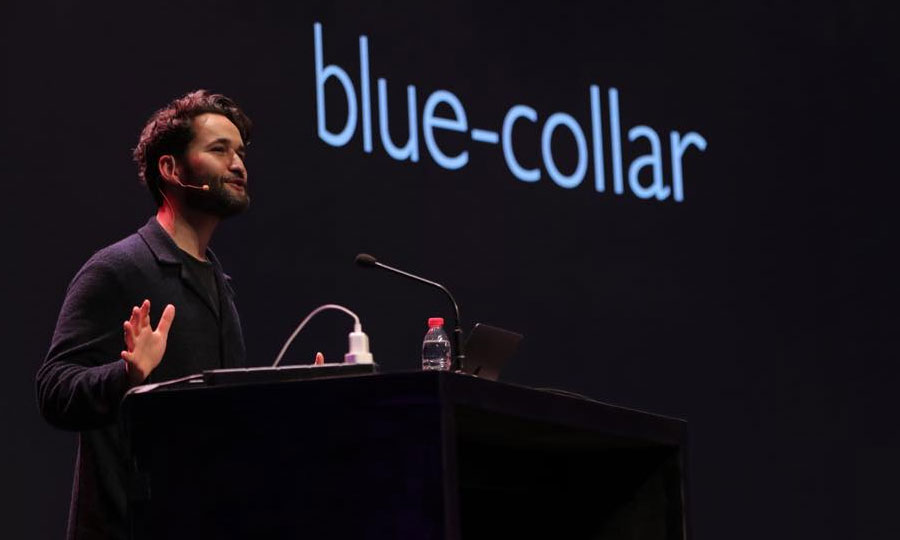 Giving some examples, Mr. Susskind said that in the field of education, more students have applied to take online courses at Harvard University in one year than in its entire history. In medicine, a team of researchers at Stanford recently announced the development of a program that, just by posting a photo of a freckle, can determine if that freckle is carcinogenic. A company owned by artificial intelligence, owned by Google, recently announced the development of a program that can diagnose up to 50 different vision problems. In journalism, the Associated Press began using algorithms to generate electronic earnings reports. In addition to, 1/3 of the material the reader reads in Bloomberg is produced by automated systems and not by real journalists. The Catholic Church, in 2011, created an application that helps someone prepare for confession, even giving him the opportunity to choose the "sin" he committed.
The challenge of artificial intelligence
In his presentation, Mr. Susskind focused on artificial intelligence and the consequences it can cause. He stressed that artificial intelligence systems, unlike humans, can handle a significant amount of data. He cited the program developed by researchers at Stanford, explaining that what enables him to make a diagnosis is the thousands of similar cases he has in his system, which he analyzes and compares. That is why, as Mr Susskind has argued, artificial intelligence can handle uncertainty better than humans. A recent survey, which focused on 820 occupations in America, found that only 5% of occupations could be automated. He also found that 60% of these professions included individual tasks, 30% of which could be automated. According to Mr. Susskind, this research proves that artificial intelligence is indeed a challenge for the professional future.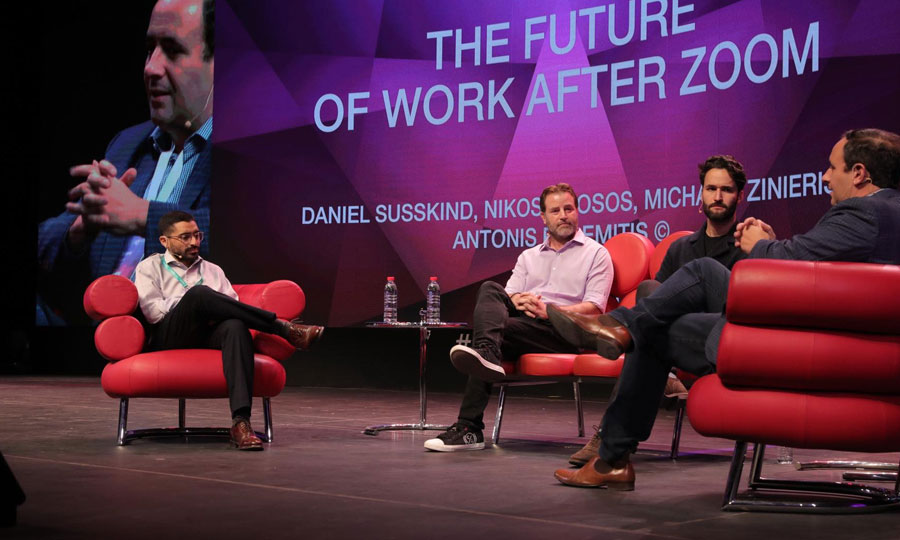 Discussion during the presentation entitled "The future of work after zoom" with Daniel Susskind, Nikos Drosos, Michalis Zinieris, Antonis Polemitis.
The impact of the pandemic and the importance of education
In the final part of his presentation, Mr. Susskind referred to the pandemic, talking about a technological experiment. Covid-19, he explained, created a new impetus for automation and accelerated these technological changes. He argued that the best response to technological challenges over the next 5 to 10 years is, among other things, to train humanity to perform tasks that cannot be automated, including human judgment and creativity, or to build systems. artificial intelligence. Finally, Mr. Susskid pointed out that the desire for education must remain alive throughout a person's life, and not just in the early stages.