Maritime wars off Cyprus rage on after intercepted Greek Cypriot fishing boat returns south empty-handed
A Greek Cypriot fishing boat was intercepted by a Turkish coast guard vessel this week off the northeastern tip of the island, with the captain speaking out upon returning south empty-handed.
According to local media, the Maria Bouboulina fishing boat went out from Limassol on a fishing expedition Monday evening and ended up the next day some 20 miles north of Karpas.
A Turkish coast guard vessel approached Bouboulina and radioed the captain instructions to follow them to another location, where armed officers from a second Turkish vessel boarded the fishing boat.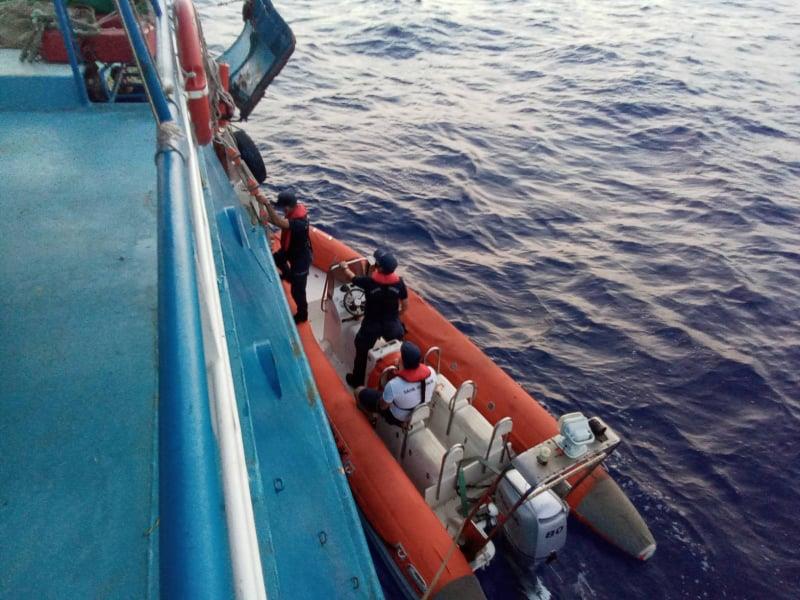 Bouboulina owner Aristos Aristidou, who was on board at the time, told Greek Cypriot media in the south that the Turkish officials were asking too many questions and appeared to have been concerned over multiple antennas on the fishing boat.
Aristidou, whose boats had similar run-ins in the past, also said Bouboulina's electronic systems suffered thousands of euro worth of damage as the result of officers snooping around,
Aristidou said the officers gave a strict vibe in the beginning but were polite during the hours-long encounter, adding that the crew even offered them coffee at one point
No official statement was issued afterwards while it was not clear whether anyone was detained during the incident.
But based on Aristidou's description of events, eight armed officers on board had asked him, the captain, and crew members to show their passports and boat documents for inspection and also asked them to gather at the bow of the vessel.
Aristidou also said the officers gave a strict vibe in the beginning but were polite during the hours-long encounter, adding that the crew even offered them coffee at one point.
Upon escorting them south later in the evening, the vessel was instructed to stop again off the peninsula close to Apostolos Andreas, according to Aristidou, who said four local police officers came on board and drew a line on a map of Cyprus to delimitate an area off bounds for BouBoulina.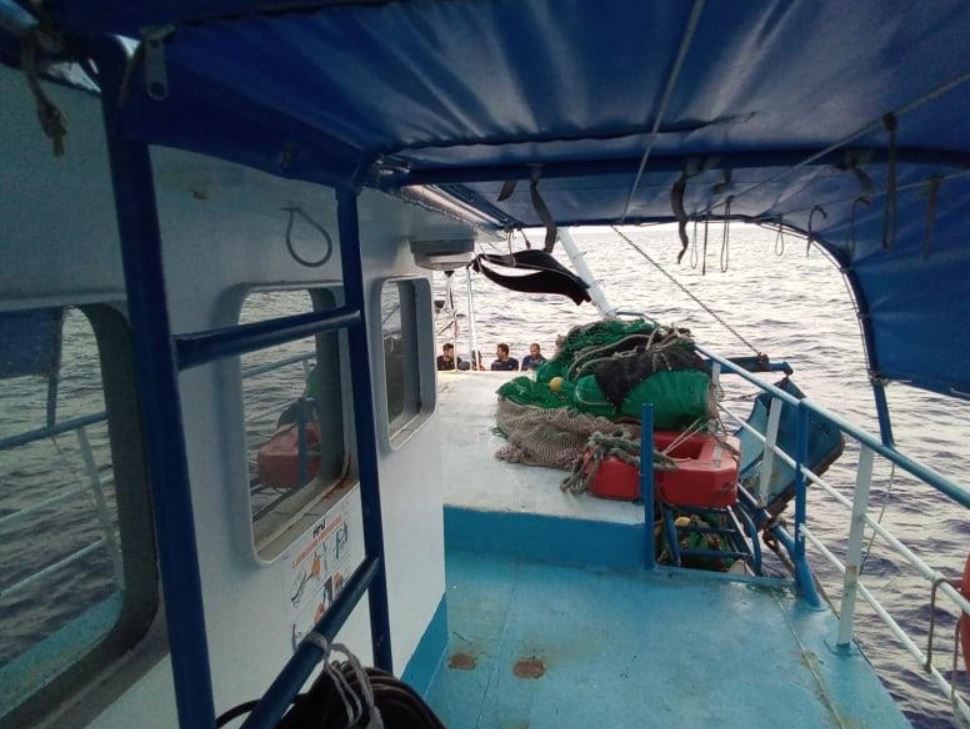 "The Turkish zone begins from Dherynia, so don't cross over again," the officers are believed to have told the captain according to media reports.
But Aristidou says he had told Turkish officers that Bouboulina was fishing in international waters, while also questioning the officers over what appeared to be inaction over Italian boats in the area.
Last month, an unspecified number of Turkish or Turkish Cypriot fishing boats reportedly started an incident when they threw stones and smoke bombs near two Italian navy vessels.
A helicopter dispatched from one of the Italian vessels along with a Turkish coast guard patrol boat that rushed to the area intervened and induced the boats to stand down.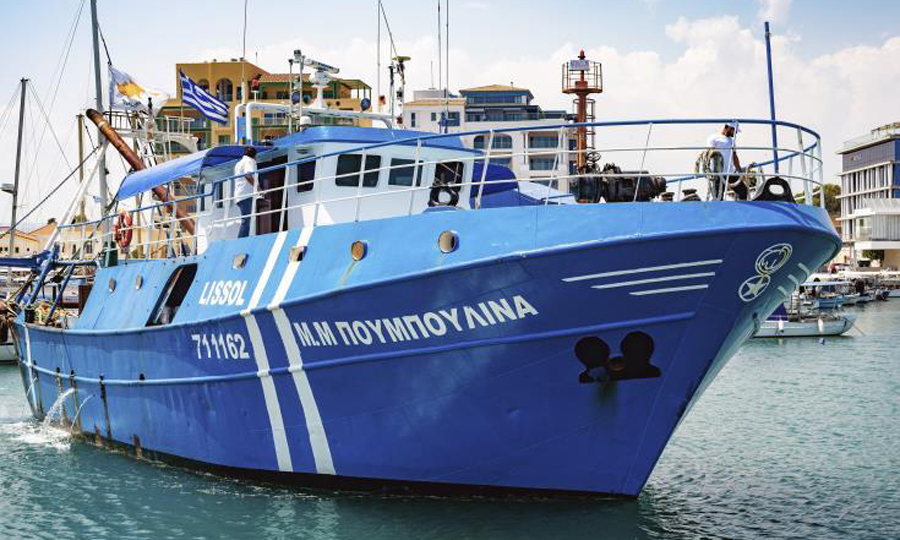 In 2018, five Egyptian fishermen on board "Yia Sou Kaiki Mou Ai Nikola" -another vessel owned by the same company that operates Bouboulina- were arrested off the coast of Kyrenia by Turkish Cypriot authorities on charges of illegal entry and illegal fishing.
Media in the north at the time reported that officials found evidence of what they described as "illegal fishing" including 10 swordfish and 12 stacks of mackerel.
Turkish Cypriot authorities in the north, who are recognized only by Turkey, are contesting waters off Cyprus that are also claimed by Greek Cypriots in the south who represent the Republic of Cyprus.
Two separate meetings this week in Brussels between the UN Secretary General and the two leaders of divided Cyprus respectively are expected to address a current deadlock in peace talks.
Greek Cypriots have been calling on fellow EU member states to put political pressure on Turkey over the Cyprus Problem, while Turkish Cypriots have accused Brussels of not being a fair arbitrator.