The two helicopters of the Cyprus police departed on Wednesday afternoon from Larnaca Airport
A Cyprus search and rescue team departed for neighbouring Lebanon on Wednesday afternoon to contribute to ongoing frantic efforts to locate missing persons and survivors of the massive blasts that rocked Beirut on Tuesday afternoon.
The Cyprus Police took to twitter to announce that two of its helicopters, boarded by members of special units and trained dogs, took off just after 3pm from the Larnaca airport.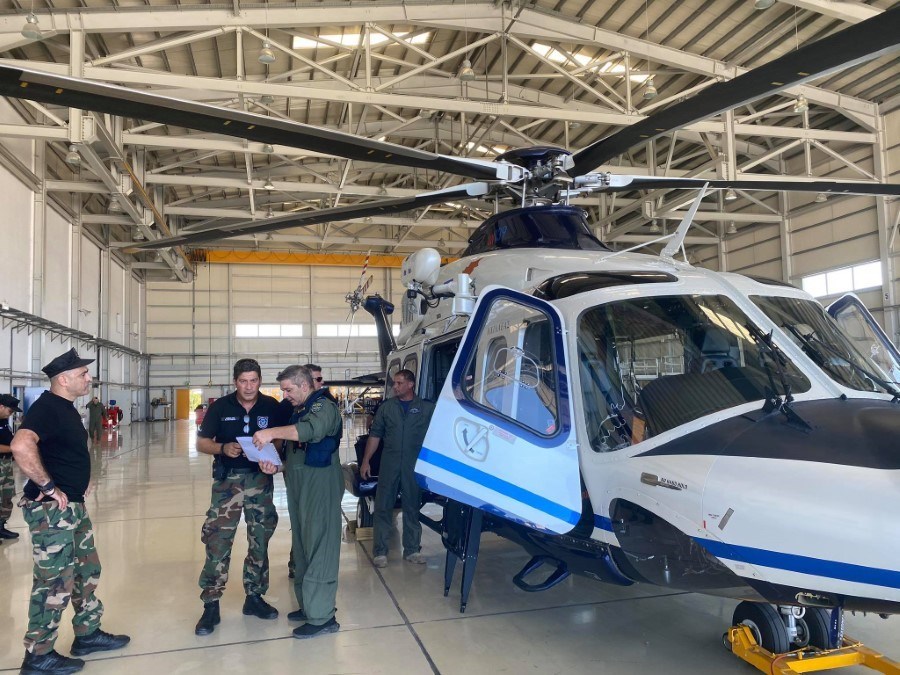 The mission is set to assist rescue workers in Beirut in their intensive and uninterrupted search for survivors of the deadly blasts in the port area of the Lebanese capital, with current figures suggesting that 100 were killed and over 4,000 injured.
Foreign Minister Nicos Christodoulides said preparations are already underway for additional teams to be sent to Beirut on Thursday, comprised of members of the special unit for disasters, civil defence, and the ambulance service.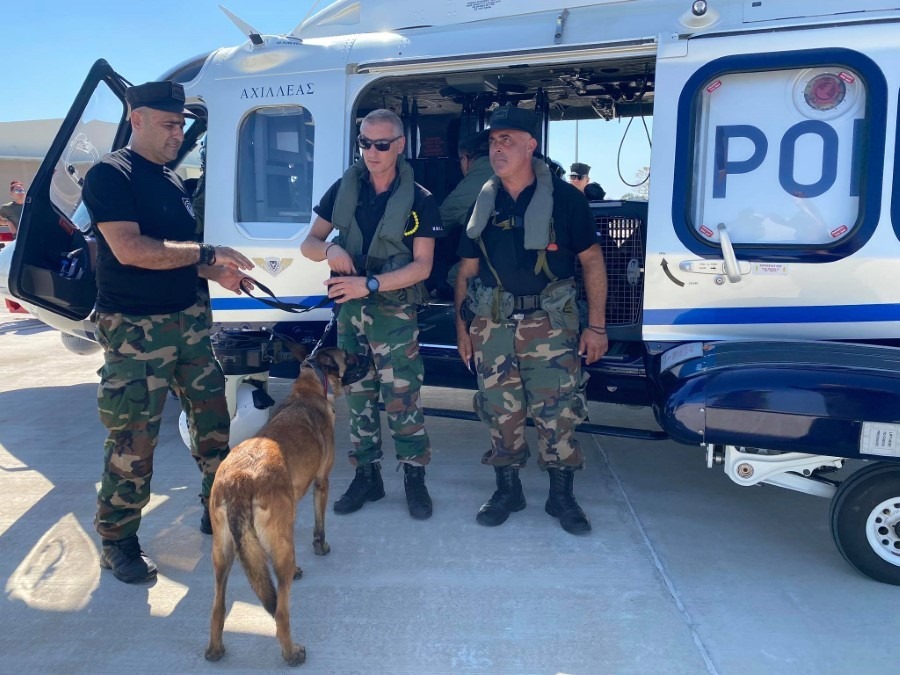 "We have also received requests for medical assistance and equipment, particularly first aid items," Christodoulides said noting that "the Health Ministry has already began preparations on the basis of the requests submitted by the Lebanese government."
He added that quantities of aluminium and glass have been requested, which Cyprus will meet in cooperation with the private sector.

The Cyprus commissioner for volunteerism has also began efforts for the collection of long-lasting foods and other essential items that are to be delivered to the neighbouring country, that has been plunged into three days of mourning.
President Michel Aoun said the blast was caused by 2,750 tonnes of ammonium nitrate stored unsafely in a warehouse. Ammonium nitrate is used as a fertiliser in agriculture and as an explosive.
Top Cyprus officials including President Nicos Anastasiades immediately offered to assist in any way required.
"Cyprus is ready to accept injured persons for treatment and send medical teams if required," Christodoulides also said on state radio Wednesday morning.
Christodoulides announced later on Wednesday that some 50 Cypriots have expressed interest in being repatriated on a flight set to be chartered by the Republic of Cyprus on Thursday.