Animal Party Cyprus condemns incident, wants police investigation to go forward
A photo of a dead fox hanging from a street sign has been shared with police, after the Animal Party Cyprus got word of the despicable act in rural Limassol.
According to APC, the party received information from a radio station in Limassol that a dead fox was hanging from a street sign in Pentakomo, a rural area along the boundary between Limassol and Larnaca districts.
The photo appeared to show a dead fox left hanging upside down from a town sign.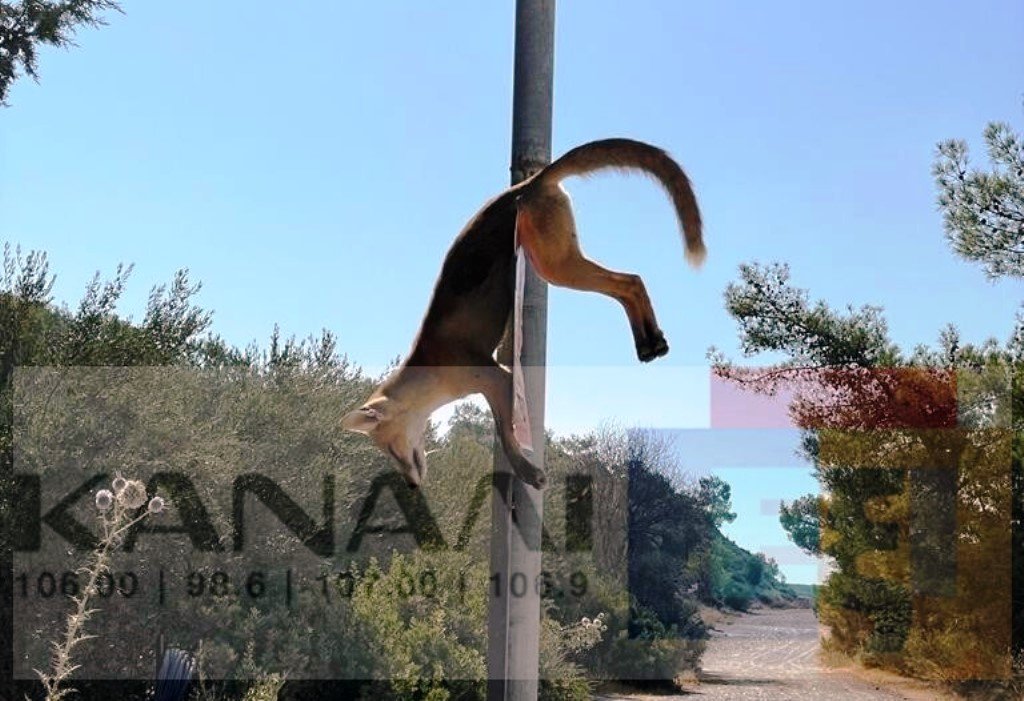 "Some stupid people hung [the fox] form a street sign, more specifically where the road leads to the Agios Ioannis chapel," APC wrote on Facebook.
The statement also said the photos and information was shared with the local police station it the area.
"We shall wait for an investigation to take place in order to ascertain what happened exactly and how did this innocent fox met a tragic death," APC said.