Teachers, staff and students protested outside the English School after Myrto Hassapopoulou, president of ESSA (English School staff union), was dismissed by the school's management.
According to Ms. Hasapopoulou, she was approached unofficialy this morning and was asked to apologize and forego the union's demands.  She said, "I did not accept it, I brought it to our members, and it was also not accepted.  A little while later, they called me into the administration office, gave me a file and told me I was dismissed".
She continued, "Yesterday we voted for a 'lack of confidence' in the Director, while a decision will be made for an indefinite strike."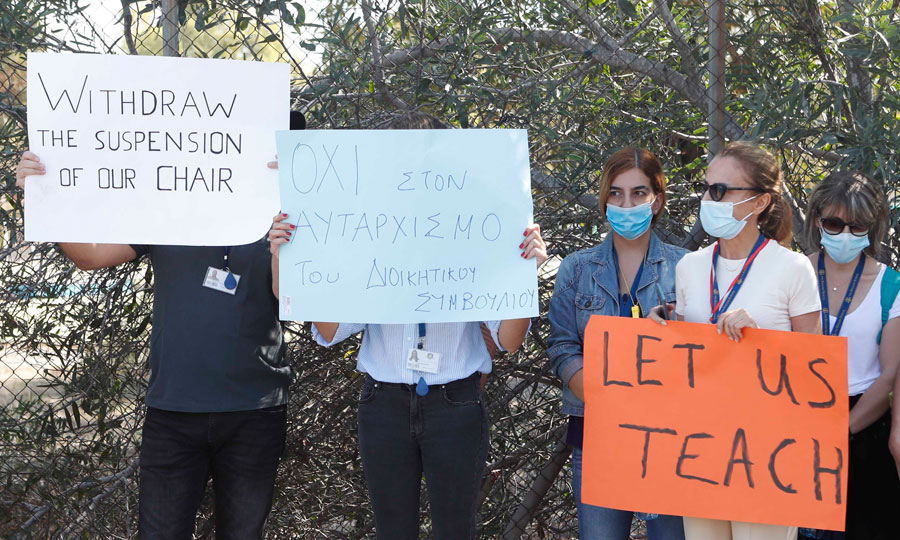 Ms. Hasapopoulou later stated that efforts to initiate a dialogue with the English School's Board of Directors have been unsuccessful and had gone on too long. "Last Monday we convened at the Ministry of Labor, where both sides stated their positions.  No agreement was reached which resulted in our actions today." she added.

The President of OELMEK, Costas Hadjisavvas, was also present at the protest, expressing his support for the President of ESSA and the rest of the teachers.

"Although they are not our members, but as a Teachers' Organization we have an obligation to support every employee. By attending the gathering, I want to send this message.  We also want to denounce the authoritarian way in which the Administration and the Board of Directors treat their colleagues and the President of ESSA and we wonder if we are in a democracy or if some people think that we are still in a colonial regime," he said.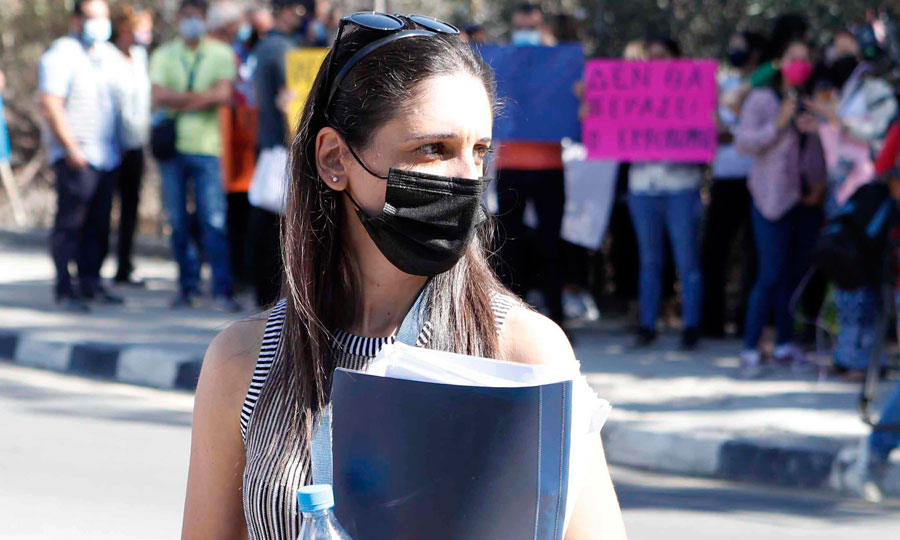 Mr. Hadjisavvas called on both the Minister of Labor and the Minister of Education and the Board of Directors of the School to assume their responsibilities and to pay attention to the serious issues at hand in order to come to a resolution.  He also called on the Ministers to reverse the dismissal of Ms. Hasapopoulou.
The General Secretary of PEO also called on the Minister of Labor to intervene while condemning the "unacceptable and anti-union decision" of the Board of Directors of the English School to dismiss the President of ESSA.
"For us, there is no doubt that this dismissal is in retaliation to ESSA's demands.  It also serves to intimidate employees in order to suppress their rights as a trade union.  They are asking for a collective agreement and the abolition of personal contracts."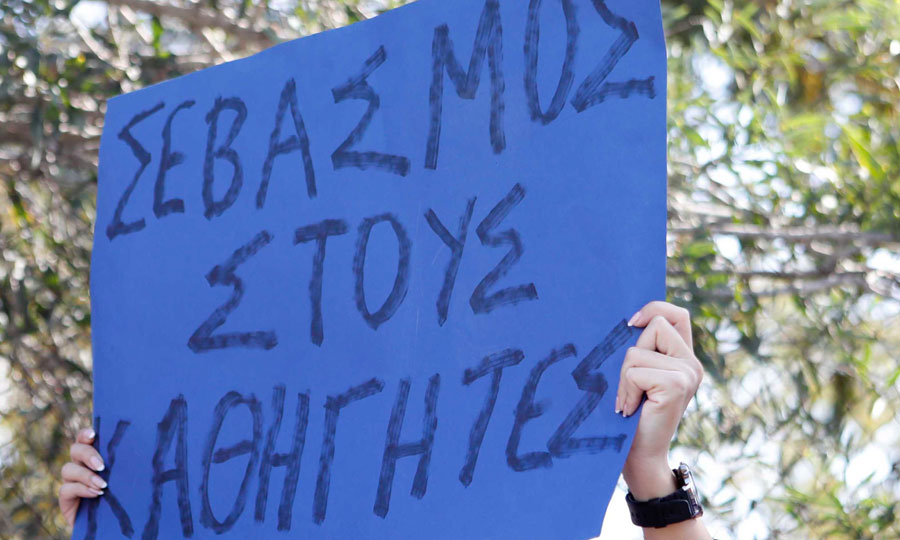 PEO expressed its full solidarity with the English School employees and declared its determination "to defend by all means necessary the trade union and democratic freedoms which in this case are being violated by, in essence, an organization appointed by the government".