The body of 6-year-old Sierra, one of seven slan victims in a serial killer case, was found on 12 June 2019
A brief exchange between a supervisor and his diver who found the body of little Sierra in Memi Lake has resonated with the Cypriot public, as shock and disbelief still continue in the serial killer case.
On Wednesday afternoon, around 2:30pm, a diver located the body of a young child believed to be six-year-old Sierra Graze Seucalliuc. The little girl went missing on 5 May 2018 along her mother, whose body was found on April 14 inside a flooded mineshaft some eight miles from the lake.
According to sources, state forensic pathologists who conducted an autopsy at the scene believe the girl was strangled to death. An official post mortem is set to take place soon but officials have not provided a date yet.
'I'm holding her in my arms Edward, as we speak, I'm holding her'
Hopes of finding Sierra were fading earlier this week, with reports initially saying a partial drain had been given the go-ahead on Wednesday morning so that divers could have a less difficult task during the search. The suspect, alleged serial killer Nikos Metaxas, had reportedly told police during an earlier confession where he dumped the body, while divers kept coming up empty handed for almost two months.
But Greek Cypriot diver Pambos Omirou made another attempt around noon Wednesday. Reports said he had requested earlier that the suspect, also known as Orestis, visit the lake and clarify some of his previous statements regarding the location where he dumped the body.
Diver radios supervisor with trembling voice
Under heavy rain and strong winds, Omirou went back in the water around 2:30pm and almost immediately located the body, wrapped in a sheet with a cement block tied over it to weigh it down. He radioed his supervisor with a trembling voice according to a post on social media.
Diver: Edward…
Supervisor: Go ahead Pambos.
Diver: Light a candle.
Supervisor: Of course mate, what for?
Diver: For the child. I'm holding her in my arms Edward, as we speak, I'm holding her.
Supervisor: I have no words.
Omirou then came to the surface and made a gesture, similar to the one he had made a week earlier at the Red Lake. Omirou was the same diver who found a suitcase with a body believed to be 30-year-old Maricar Valdez Arquiola, also from the Philippines, who went missing in December 2017.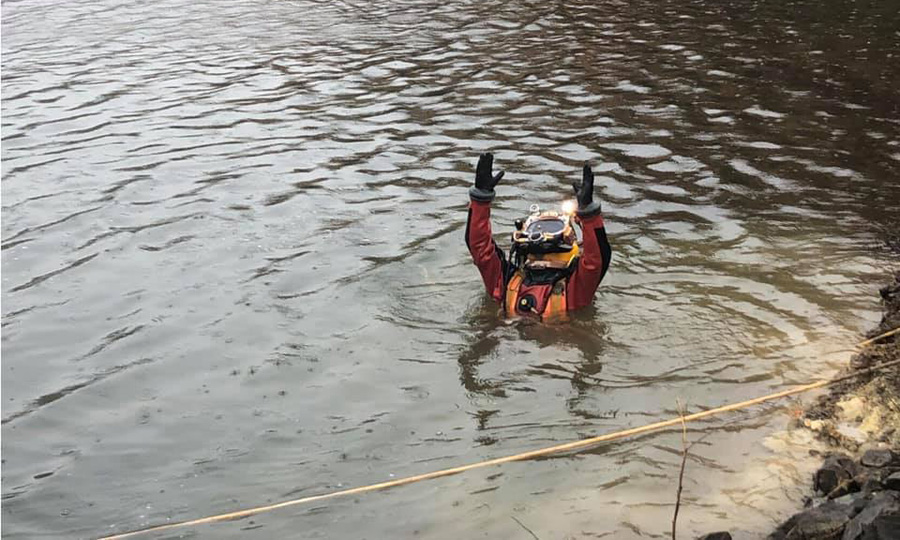 Police say the suspect has admitted to killing seven females, including five women and two children, all foreign nationals. All seven bodies have been recovered with police saying the amount of evidence is enormous while the number of testimonies is easily over 700.
Orestis is expected to appear in court for his eighth remand on Friday.
On Thursday late afternoon, there will be a funeral service for two of the self-confessed serial killer's victims, a mother and daughter from Romania whose bodies were retrieved from the Red Lake. The state is paying for funeral costs following a Cabinet decision last month and a public apology to the families of the victims.
A lawyer representing the husband and father of the slain mother-daughter duo, says they are suing the police for wrongful death. The client, who is seeking damages, is said to have expressed concerns that some of the evidence in connection to alleged negligence on part of the authorities could disappear if they are not entered quickly as evidence record in a court of law.