Different reactions from Cyprus on Hagia Sophia decision amid reports accusing Erdogan of doublespeak
Cyprus has weighed in on Turkey's controversial decision to allow Muslim prayer inside Hagia Sophia, with different reactions across the divided island and amid reports of nuanced differences in President Erdogan's statements in two different languages.
Following last Friday's controversial decision on Hagia Sophia, Republic of Cyprus President Nicos Anastasiades wrote on Twitter that the "conversion of Hagia Sophia into a mosque is yet another provocation to the entire civilized world."
Erdogan's statement in English spoke of Hagia Sophia's doors 'open to all' while in Arabic he spoke of 'revival' as a fulfillment of the promise of Mehmed II
The decision to change the status of Hagia Sophia, a building at the heart of both Christian Byzantine and Muslim Ottoman empires, was spearheaded by Turkish President Recep Tayyip Erdogan, who argued that a decision in 1934 to turn the mosque into a museum had been unlawful.
Erdogan's petitioners filed a claim with Turkey's Supreme Court arguing the historic structure originally belonged to a foundation established by Sultan Mehmed II, the Ottoman leader who conquered Constantinople in 1453 and renamed the city to Istanbul.
The Turkish Council of State sided with the petitioners, concluding that the original deed under Mehmed II designated the building as a mosque, and any other use would be illegal.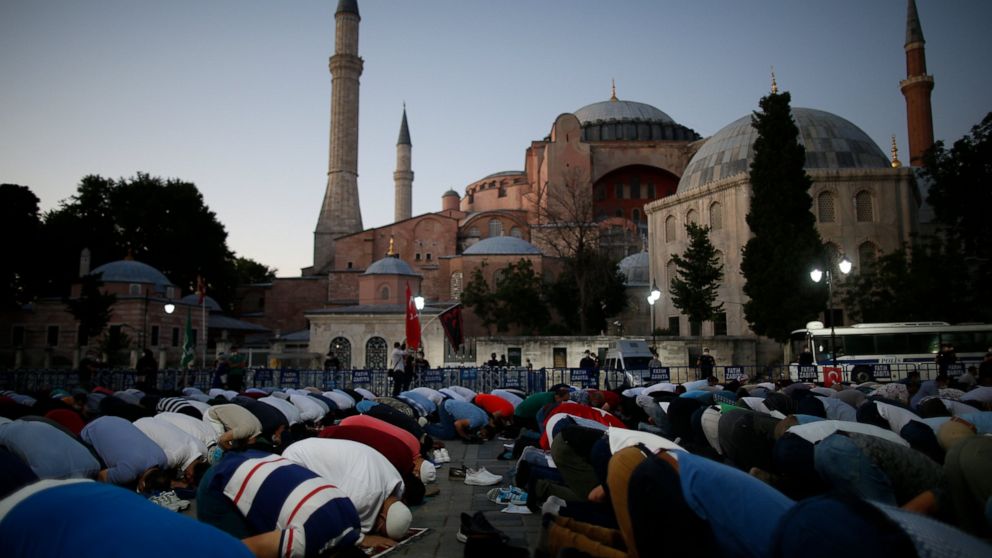 But Anastasiades, who described the decision as an affront to international bodies and agencies, was reportedly getting ready to take the issue to various international forums according to the Cyprus News Agency.
"It constitutes a historical diversion and desecration of a world heritage site with particular value to Christians around the globe," Anastasiades said.
North versus south
But a different reaction came from the north of the island, with a Turkish Cypriot official wishing "it will be a good decision for the Muslim world and the entire humanity."
Ersin Tatar, a Turkish Cypriot top official who oversees administration matters in the north, said there was no basis for the criticism coming from other states, institutions, or the Greek Cypriots in the south.
"Especially the Greek Cypriot administration, who burned down our mosques, should not have a say in this," Tatar said.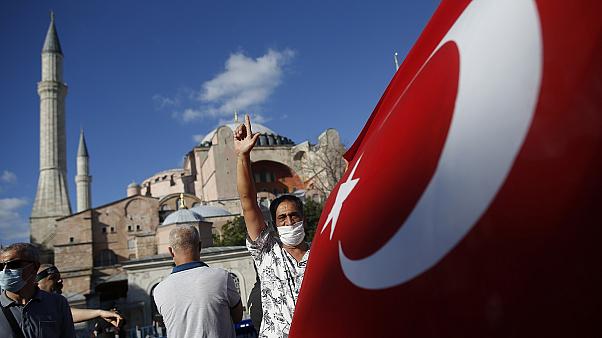 The Turkish Cypriot official, who praised the Turkish decision that would allow Hagia Sophia to be used as a mosque and possibly continue to be visited as a museum, also argued there were no political motives behind the decision.
But foreign media over the weekend pointed out that two official statements made by Erdogan's office, one in English and one in Arabic, included nuanced differences with historical and political connotations.
Reports said Erdogan's written statement in English spoke of Hagia Sophia's doors "being open to all" regardless of whether people were foreign or local, Muslim or non-Muslim.
But in Arabic, according to news bloggers, Erdogan spoke of a "revival" as a fulfillment of the promise of Ottoman Sultan Mehmed II.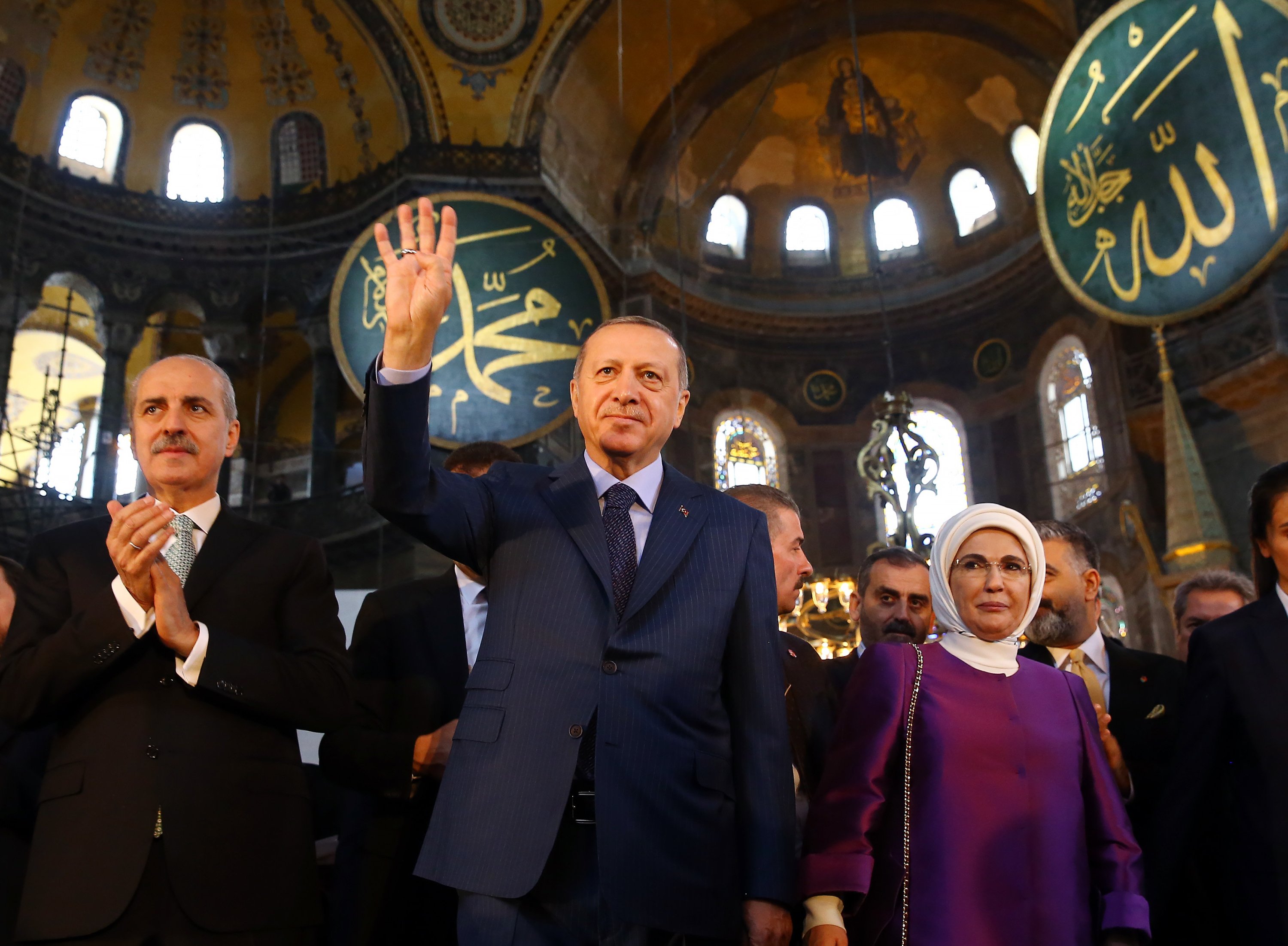 On Saturday, Erdogan fired back at worldwide criticism, saying the decision was an internal matter in Turkey and Muslim prayers would be heard for the first time at the UNESCO World Heritage Site on July 24.
"Those who do not take a step against Islamophobia in their own countries ... attack Turkey's will to use its sovereign rights," Erdogan said.
Reports also said security at Turkish sites around the world was being stepped up following the controversial decision, while some factions in Greece were calling for Mustafa Kemal Ataturk's historic residence in Salonica to be turned into a "spite museum."
Ataturk, the father of modern Turkey, was the person behind the 1934 decision that converted the mosque into a musuem in an effort to promote a secular state.