The headmaster's paintings take a critical approach to religious and historical figures of Cyprus, with the education ministry saying the paintings have caused
The health ministry announced on Wednesday that it has launched a disciplinary investigation against a public school headmaster, whose artwork, which he uploaded onto his personal Facebook profile, came to the attention of local social media users in recent days, drawing mixed reactions.
The artwork, dubbed by the headmaster/artist as 'anti-systemic art', has divided public opinion, with some expressing outrage over the artist's critical approach to religious and historical figures of Cyprus, such as Archbishop Makarios and Georgios Grivas, while others took to the defence of the artist and of the freedom of expression, however provocative, artists should enjoy.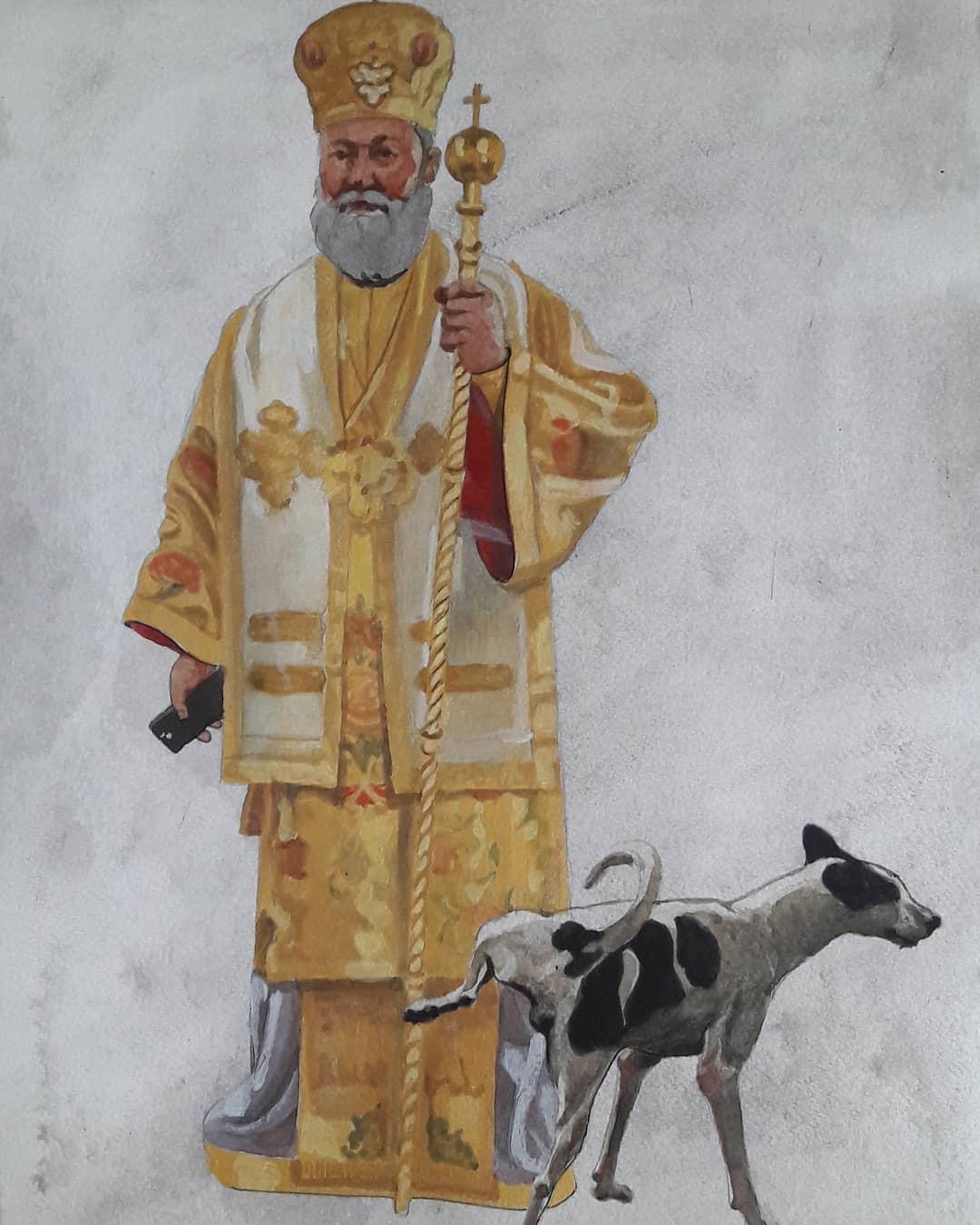 According to the education ministry's announcement late on Wednesday afternoon, the paintings publicized by the headmaster on social media caused "shock" and have "greatly unsettled parents and his co-workers and the general public, and have caused intense reaction and protestations from his school community."
"Neither the freedom of expression nor the freedom of artistic creation can, when it comes to an official in the field of education and especially in a school, justify the insult to public sentiment and the promotion of messages that cultivate a sense of contempt or possibly a climate of intolerance within the student body community," the education ministry said.
It added that due to the fact the controversial paintings were created by a school headmaster, the relevant services of the education ministry have launched a disciplinary probe.