Police stumble upon large stash of stolen goods during riad of a family home in Paphos
An entire family is in custody in Paphos after law enforcement officers stumbled upon a large quantity of goods that appeared to be stolen property.
According to police, three suspects were arrested on charges of illegal possession of property during a raid at a local family residence on Wednesday afternoon around 2:20pm.
All suspects were understood to have been members of the same family, two males aged 55 and 27 as well as a female aged 50, and they were all remanded on Thursday for eight days.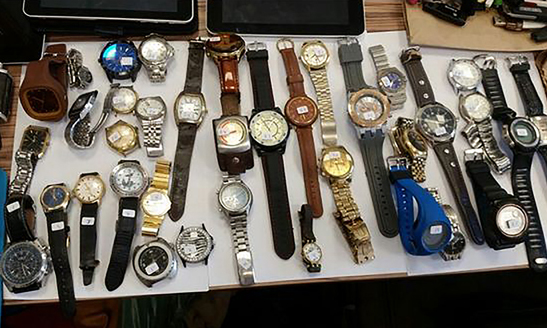 A fourth suspect, believed to be a member of the family, was also arrested on Thursday. The Georgian national was expected to be remanded along with the others, two of them said to be Georgian nationals while the other has a Greek passport according to sources.
The alleged stolen goods included 101 mobile phones, 65 phone cards, 30 wallets, 34 pairs of glasses, 55 watches, 18 sets of keys, six photo cameras, three baseball bats, and other items.

Police did not say whether the discovery was made by chance or part of an ongoing investigation.