A year ago, reports described Easter dinner as the most expensive in four years. This year's prices are expected to surpass that record, according to the first data from the Easter Price Watch gathered by K and soon to be published by the Consumer Protection Agency. Konstantinos Karagiorgis, the head of the Service, reported that price increases are recorded in products that are in high demand at Easter. For instance, lamb chops, small whole or in pieces, have an increase of up to 25%.
Specifically, the average price for whole local lambs is around €10.65/kg (compared to €8.55/kg last year), while the average price for small local pieces of lamb is €11.34/kg - last year's price was €9.04/kg. Beef also shows an increase of 15%. Pork shows a much smaller increase of 5%, and is clearly a more economical choice than the most popular option - obelisk. It, therefore, seems to be more popular than in previous years. Chicken, which is included to a lesser extent in Easter Sunday menus, is not particularly different from last year. As for flounces and brioches, average prices seem to remain at the same level as last year, with a slight increase of 3-4%. What has shot up is the price of eggs. For example, the price for a 12-pack (medium) shows an increase of 38.9%, i.e. this year the average is 3.18 euro/kg compared to 2.29 euro/kg last year. The entire Easter Price Watch will be prepared and published on Thursday either on social media or on the Cyprus News Agency. Traffic in supermarkets starts to increase from Good Wednesday afternoon and peaks on Good Friday, the busiest shopping day of Holy Week.
The price of eggs has skyrocketed, up 39% since last year's Easter.
For his part, the president of the Butchers Association, Kostas Livadiotis, speaks of a decade-high in lamb prices. He says that in recent months, costs have been on an upward trend. Subsequently, imports of quantities from Greece increased the available supply, so there was a balance in prices, which nevertheless remain high. Increases have, of course, also been observed in other foods and products included in the household basket, and not only for the Easter period. This was recorded in the previous price watch with increases in bread, rice, pasta, water, juices, and soft drinks.
Preferences and Purchases
However, accuracy is not deterring the market. Since last Sunday, April 2, mobility has increased significantly. Although as the Secretary-General of the Pancyprian Retail Trade Association, Marios Antoniou, says, footfall in supermarkets and hypermarkets increases from the afternoon of Good Wednesday and peaks on Good Friday, which is the busiest shopping day of Holy Week. Easter is the best-selling period for butchers. Pre-orders have already started on Good Tuesday, and although there is no clear picture of whether lamb sales will be reduced due to the price increase, it seems that, at least so far, there are fewer carcass numbers than last year.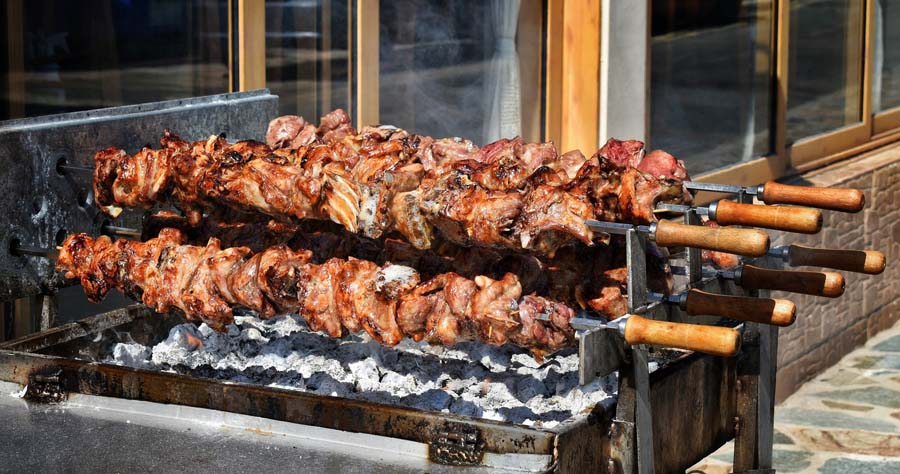 The demand for lamb and goat is likely to fall slightly, due to higher prices, and people may look for cheaper options such as pork.
Increased demand for clothing and footwear
In any case, the market is moving very well inside and outside the supermarkets, boosted by student and tourist arrivals due to the Easter celebrations. George Georgiou, general manager of Nicosia Mall, describes that the market traffic started to pick up from the first week of April, expressing the assessment that consumers will continue to visit the stores and the market will move very well during the Easter period. The good performance is boosted by student returns and tourist arrivals for the Easter season for Catholics, which was celebrated on Sunday. The rise in temperature also worked positively, leading to an increase in demand for summer clothes and also boosting the market. In general, shopping stores attract increased footfall (especially in closed shopping centers) during the Easter period, and it is the third most commercial period of the year after Christmas and the summer months of June and July.
The checks carried out by the health authorities
The program of additional and targeted inspections for the Easter holidays has been underway since 3 April in all provinces, in establishments where a high level of activity is expected during this period, such as bakeries, confectioners, supermarkets, as well as egg distribution and preparation warehouses for Easter eggs, chocolate manufacturers, etc. The inspection program of the Health Services has been implemented in all provinces and will last until 15 April. Until Tuesday, 470 inspections of food businesses had been carried out, according to Herodotus Herodotou, head of the Health Services, who told "K" that in each inspection of food establishments, minor deficiencies are found, and there are always observations concerning equipment, requirements for proper operation and preservation of food, thorough cleaning, temperatures in refrigerators, etc. During the last inspections, 13 kg of food were withdrawn for various reasons, such as expiry date, out-of-context labeling, and lack of the Greek language. In all cases, written comments and a short deadline for compliance were given.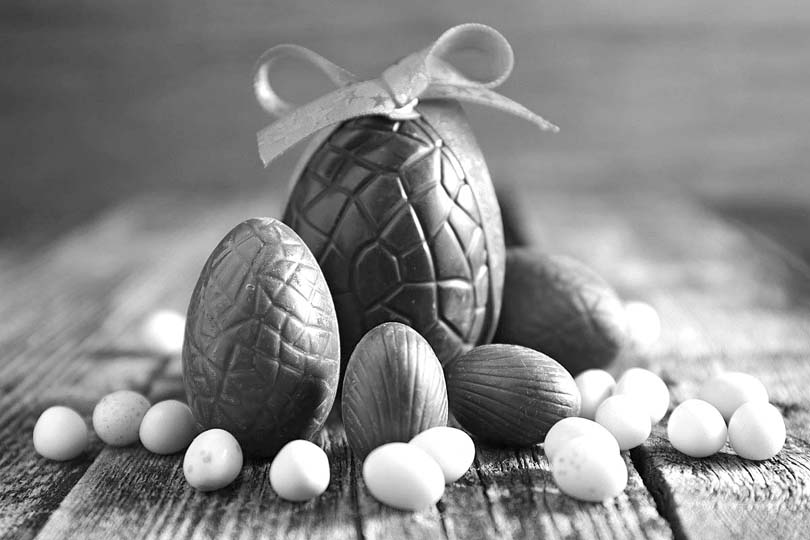 A total of 45 sample items were to be collected from the market, including 10 samples of flaounas cheese, 5 samples of dyed eggs, 10 samples of Easter chocolate eggs, 5 samples of pre-dyed eggs, and 15 samples of various categories of fasting products.
Within the parameters
At the import stage, quantities of sesame, chocolate, and nuts were checked at the Republic's inspection points, and samples were taken and analyzed at the State General Chemistry Department. Specifically, two imports of peanuts, walnuts, and peanut butter were laboratory tested for aflatoxins. Sesame seeds were also tested for the presence of microbes such as salmonella, and plums and palms were tested for additional allergens. Additionally, 45 samples were taken from the market, including 10 samples of flaounas cheese, 5 samples of dyed eggs, 10 samples of Easter chocolate eggs, 5 samples of ready-dyed eggs, and 15 samples of fasting products of various categories.
According to Mr. Herodotus, the general chemistry department has not found anything that deviates from the parameters of the existing services based on the results obtained to date. Inspections are ongoing, and the public is urged to practice good hygiene practices, such as washing their hands before engaging in cooking or eating food, properly storing food at safe temperatures (especially when it comes to meat), and properly cleaning cooking utensils to be used for cooking and food preparation.
[This article first appeared in Kathimerini's Oikonomiki edition and was translated from its Greek original]