Woman going the wrong way on Nicosia-Limassol highway crashes into oncoming traffic
A man is dead and a woman critically injured following a front impact collision on the Nicosia-Limassol highway, with police trying to understand how the female driver ended up going the wrong way.
Police said Ahsan Saeed, a 26-year-old man from Pakistan, was driving his vehicle Saturday very early morning, heading southbound on the Nicosia-Limassol highway when he got involved in violent collision.
The incident took place around 1:30am near the Moni exit when Saeed's car collided head-on with another car going the wrong way.
Local media said a 29-year-old female, described as a Russian national, was heading north using the southbound lanes.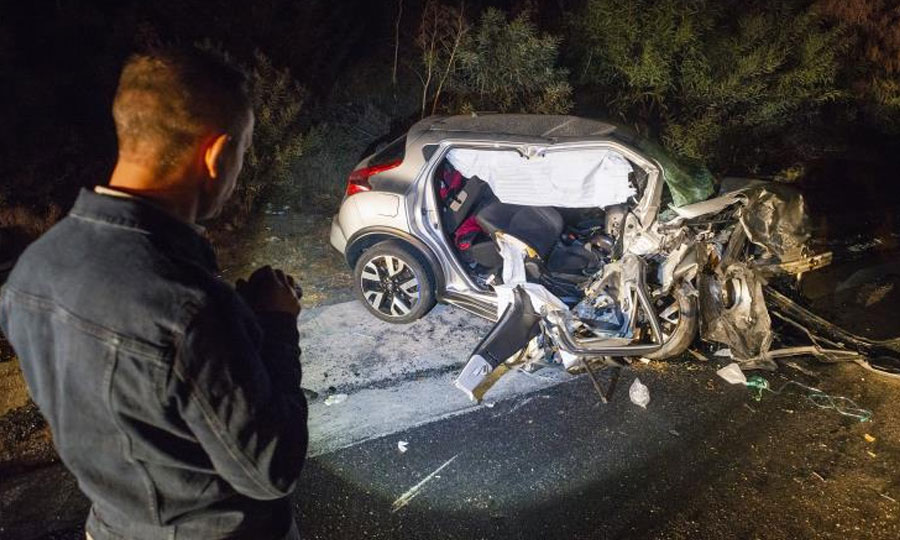 "The collision between the two vehicles was very violent and because of it, the 26-year-old was fatally wounded," traffic police official Emilios Kafas said, adding that Saeed was transported to Nicosia General Hospital where he later died.
Sources told Knews the man's vehicle was in the right lane at the time of the crash.
Kafas said the circumstances of the crash were still under investigation before police could have a full picture of how it happened.
The wife of the victim was notified by police before her husband's name was given to the press, while the female driver who was not identified was said to be in critical condition.
"The 29-year-old is also in the hospital where she is fighting for her life," Kafas said.