Police investigate Sunday road fatality in Limassol as road death toll doubles over weekend
The weekend's road death toll was doubled on Sunday after a man was killed in a road accident following a violent crash on the highway in Limassol.
According to police, 41-year-old Paphos resident Spyridonas Zafiriades was driving his vehicle along the Limassol-Paphos highway on Sunday night around 9:45pm when he got involved in an accident near Ypsonas.
Zafiriades, described as a Greek national, was moving westbound when he lost control of the steering wheel under circumstances still pending investigation.
Police said Zafiriades was violently ejected from his seat when his car crashed into the guard rail and came to a stop. The incident took place at the Kolossi exit point.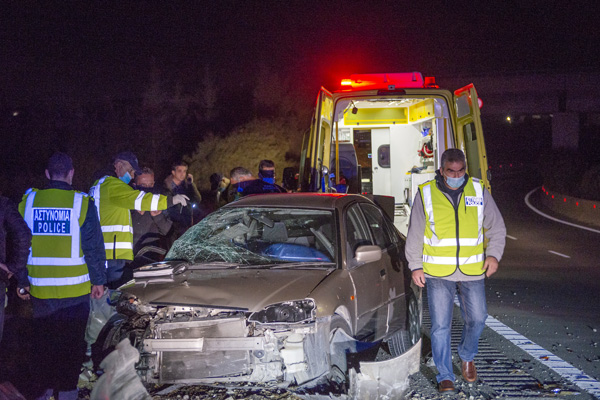 The driver was rushed to the Emergency Room at Limassol General Hospital, where doctors pronounced him dead on arrival.
Sunday's accident was the second fatality over the weekend, after a male front seat passenger was killed in a road accident in Paphos district on Saturday early morning following a head-on collision.
Based on preliminary findings, officials said none of the motorists in either of the two accidents had been using seatbelts.