Police and labour officials try to ascertain whether a death at 360 Nicosia was work-related
Authorities on Thursday morning were trying to determine whether a death at a famous construction site in Nicosia was a work-related accident.
(Click here for an update to the story)
According to local media, the body of a man was found Thursday morning at the construction site of 360 Nicosia, the tallest and nearly-complete residential building in Cyprus.
State forensic pathologist Sofocles Sofocleous and law enforcement officials rushed to the scene on Makariou Avenue, while the identity of the man was not immediately made known.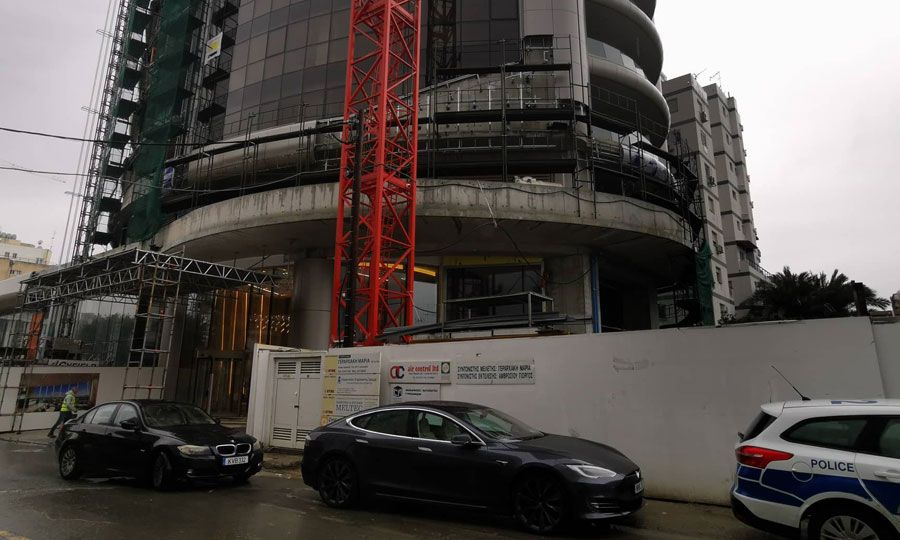 Police told Knews it was too early to issue a statement, as mixed reports about the man ranged from describing him as a construction worker to a trespasser or an off-the-clock builder that somehow managed to get in the building.
According to sources cited by Kathimerini Cyprus, a cigarette pack believed to have belonged to the deceased, was found on the 33rd floor where the man purportedly went a little after midnight.
Police say the body was discovered around 9am, with some reports saying it was mangled beyond recognition.
Kathimerini also reported that employees from the Labour office were at the scene in order to assist with the investigation.
"For the time being, it is not clear whether the man's fall from the building was a work-related accident or caused by other reasons," an official told Kathimerini.