Veterinary authorities in the north said it didn't receive any applications for the import of such a fish, drawing a conclusion that it was brought into the north illegally
An alligator gar fish (Atractosteus spatula) that was found dead at a dam in the north was imported there illegally, authorities in the north said Monday.
The Cyprus Wildlife Research Institute based in the north said the alligator, 112 cm long and approximately 10kg heavy, was found on Saturday at a dam in Kioneli (Gönyeli) in the north.
The animal was taken for further examination by the Institute, which said this was the first time such an alligator was found in the dam.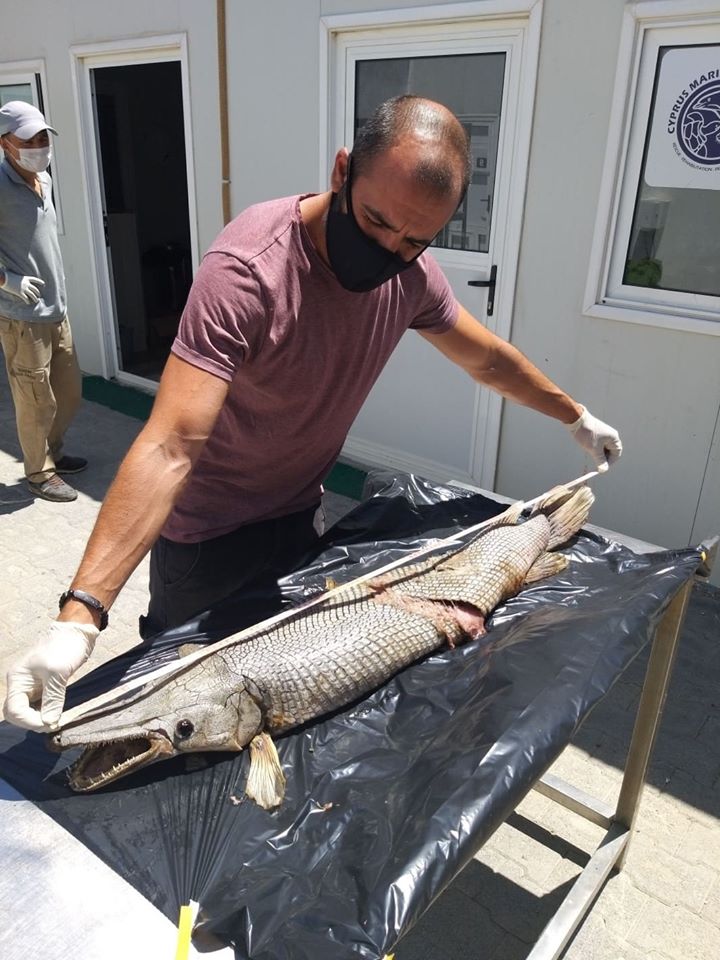 In a statement on Monday, veterinary authorities in the north said that after the discovery of the alligator, it checked whether any requests for the import of such a fish into the north was made, but found nothing.
Alligator gar fish are among the largest freshwater fishes in North America, and can grow as large as 3m long and 160kg heavy.
The specific fish is estimated to be around 10 years old.