Details paint picture of drug deal gone horribly wrong but police suspect premeditated murder
The four detained suspects in the Limassol slaying case have been remanded in custody, with new details painting a picture of a drug deal gone wrong and police investigating premeditated murder.
According to local media, four detained suspects appeared on Monday before a Limassol district judge, who ordered them in remanded custody for eight days in connection with the killing of 36-year-old Lyubisha Ristoski, a Cypriot resident originally from Bulgaria.
Ristoski's body was found Sunday early afternoon at the Yermasoyia residence of a mixed couple, a Bulgarian male aged 40 and his Filipina wife aged 42, where the use of illicit drugs allegedly took place.
Reports said Ristoski went to the home with two Greek Cypriots, a 35-year-old male and a female aged 31, with investigators being told the woman had an argument with the victim over a quantity of drugs.
The 40-year-old man reportedly tried to take the knife away but got stabbed in the process before managing to overpower the victim
All five persons were said to have been involved in the argument, while at one point, according to details in local media, the victim allegedly threatened the Greek Cypriot woman with a knife and also struck her, prompting a reaction from the couple.
The 40-year-old man reportedly tried to take the knife away but got stabbed in the process. He then managed to overpower the victim, who was struck in the head and other parts of the body. Local media said a wrench was also used during the maneuver to overpower Ristoski, who died at the scene.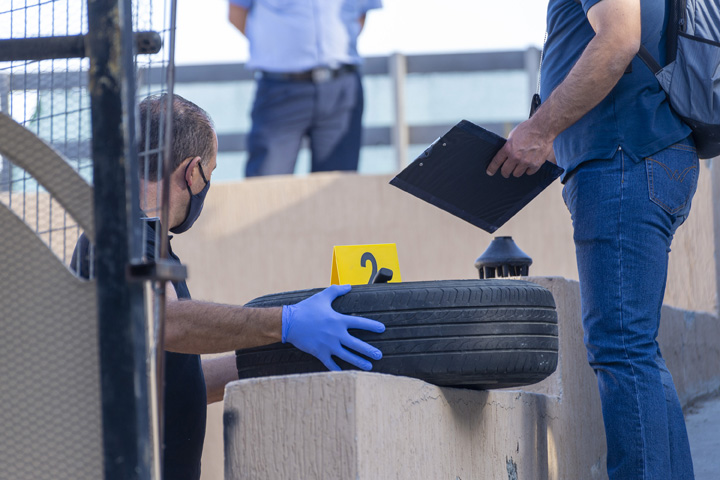 The two Greek Cypriots then fled the scene while the Filipina dialed the police, with officers rushing to the scene and arresting the couple, with the two other suspects also detained later in the evening.
Police said they were investigating a case of premeditated murder and murder conspiracy, but no further details were shared as to individual charges or motive.
During a post mortem on Tuesday, Ristoski's body was found to have been infected with the coronavirus prior to his death.
A full autopsy was expected to go forward Tuesday around noon, with investigators trying to ascertain the exact cause and manner of death.