Tristan Aspray, ExxonMobil Vice President of Exploration for Europe briefing President Anastasiades on 28.02.2019
Optimism prevails in Cyprus over the results of ExxonMobil and Qatar Petroleum`s two exploratory wells in block 10 in the country`s Exclusive Economic Zone (EEZ).

Press reports suggest that geological structures discovered in Glaucus 1 prospect show similarities with Egypt's giant Zhor gas field while the deposit is considered as commercially viable.

ExxonMobil's Vice President Europe Russia Caspian and Asia Pacific / Middle East, Tristan Aspray and Energy Minister Yiorgos Lakkotrypis will brief Cyprus President Nicos Anastasiades at 12:00 local time (GMT 10:00), while at 13:00 Lakkotrypis will brief political parties.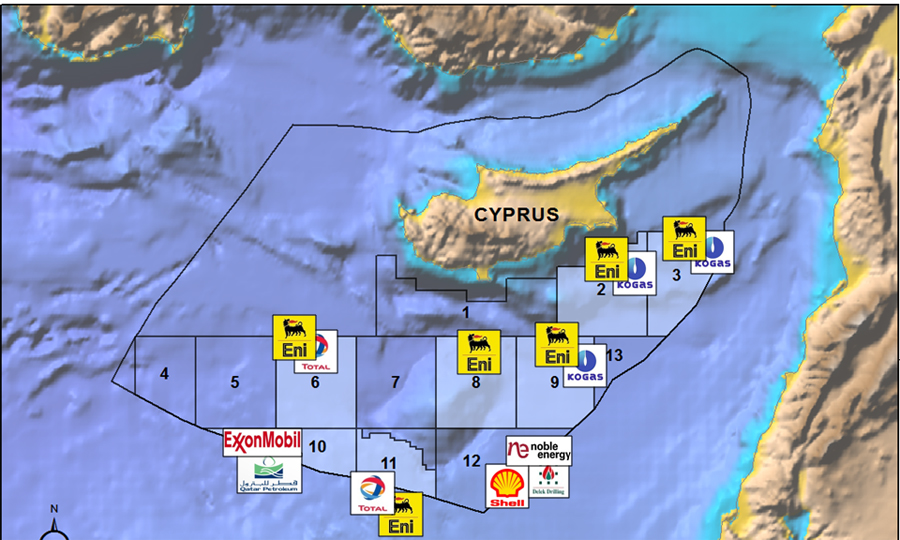 On 14:00, Lakkotrypis and Aspray will announce the results in a joint press conference.

The consortium of ExxonMobil and Qatar Petroleum carried out two exploratory drillings in Delphyne 1 and Glaucus 1 prospects in block 10 in early 2019.

Reliable sources have told CNA that a possible discovery of a new commercial gas field (following that of Aphrodite in block 12) creates positive consequences on three levels; strengthens the Cyprus' EEZ hydrocarbon resources, consolidates the presence of the largest hydrocarbon company in the world in the Cypriot EEZ, while giving a new momentum in view of ENI/TOTAL's drilling schedule in 2019 which includes five drillings.