A cold front is still affecting Cyprus with snow reportedly seen in areas below the 1000 metre elevation mark.
Poor weather is still affecting parts of Cyprus with evening temperatures in the lower single digits around the capital, despite forecasters expecting clear weather and moderate winds on Thursday night. Friday is expected to be clear while there will be chances of rain over the weekend.
According to Kathimerini Cyprus, snow was seen Thursday morning not only on Troodos and foothill areas as usually, but also Agros and even under the 1000 metre elevation mark as far down as Palaichori in Nicosia district.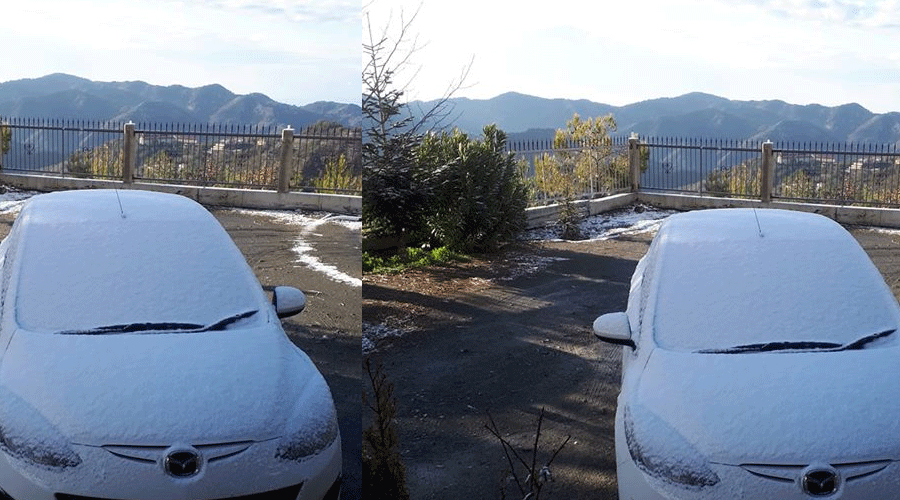 A number of roads are either closed or dangerous, especially in Paphos district due to river flooding, landslides, and road failures.
Roads leading to Troodos, Prodromos, Platres, Karvouna, Pedoula, and Kakopetria, along with a number of other routes in the area, are not recommended to the public unless their vehicles are equipped with anti-skid chains or have four-wheel drive systems.
Drivers are asked to keep low speeds and keep safe distances from other vehicles. Drivers are also reminded to watch out for black ice, which are slippery frozen patches that may be invisible because they're the same color as the road.
Click here for the Cyprus Police app to stay in the loop, with latest updates available for Android phones and iPhones.
The last measurement of the Troodos Square snow gauge was 20.8 inches, as recorded at 11am Thursday morning.