Private aviation firm that leased downed aircraft from Cypriot-based company denies links to ongoing war in Ukraine
Athens says Belgrade and Kiev had not shared information about dangerous cargo on board a Cypriot company-owned Antonov that crashed-landed in northern Greece, with the plot thickening after recipient Bangladesh denied Serbian reports that Dhaka was expecting mines onboard the aircraft leased to a Ukrainian company.
Greece is accusing Serbia of not providing timely information about the munitions cargo on board a Ukrainian Antonov cargo plane that crashed near the northern city of Kavala on Saturday night, killing eight crew members.
A demarche was to be delivered by Greece's ambassador to Belgrade, following reports that explosives disposal experts had to clear large amounts of ordnance spread across the crash site, with reports suggesting the Antonov was carrying land mines.
The CEO of Meridian that leased the Antonov from DS Air Cyprus back in January said the crash had no relation to the war currently raging in Ukraine
The Antonov An-12, which was owned by DS-Air Cyprus and leased to Kiev-based Meridian, took off in Nis Saturday night en route to Amman and was said to have been carrying 11.5 tonnes of defence products destined for Bangladesh according to Serbian Defense Minister Nebojsa Stefanovic.
Officials in Dhaka reportedly said there were no weapons on the aircraft, rejecting reports that the plane was carrying mines and adding Bangladesh had only bought training materials.
"We don't use mines," Lieutenant colonel Fayzur Rahman, a spokesman for Bangladesh's Border Guard Service, was quoted as saying.
But there were contradictory reports over the cargo after Greek authorities had cordoned off the crash site on Saturday and elevated precautionary measures as a special disaster response unit was investigating the area.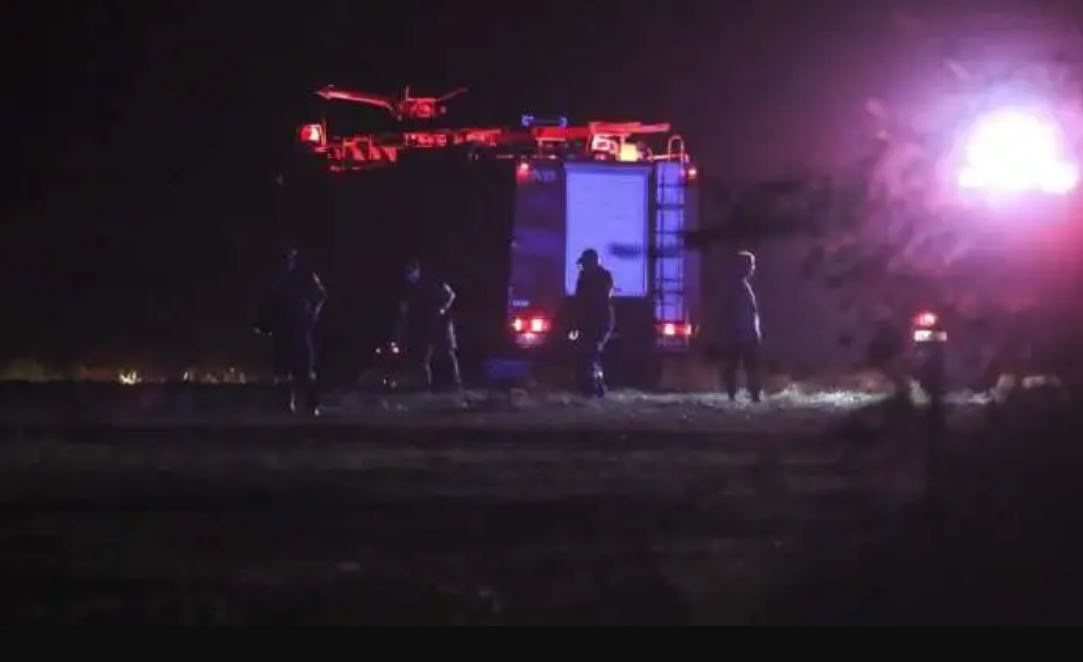 A fire brigade official on Sunday morning confirmed there was white dust floating in the air while tests later in the evening showed the substances were not toxic or hazardous to public health according to Greek authorities.
But according to Kathimerini Greece, the Greek foreign ministry went ahead and lodged a demarche also with Ukraine's ambassador in Athens over what a diplomatic source described as a need for Athens to having prior notice from Kiev regarding the nature of the cargo.
Responding to rumors that Ukraine was selling on the black market weaponry donated by western allies, Cypriot retired general Andreas Pentaras ruled out on Monday the possibility that illegitimate weapons or arms destined for terrorists would have been aboard the Antonov AN-12TBK.
The former director of Cypriot Intelligence KYP, who resigned in 2015 after revelations that the island nation had secretly purchased a surveillance system, dismissed the rumors.
"I would rule it out just because terrorist organizations would simply not be sending thousands of training mines but would prefer personal weapons, gear, and other types," Pentaras said.
Denys Bogdanovych, the CEO of Meridian that leased the Antonov from DS Air Cyprus back in January, said "the crash had no relation to the war currently raging in Ukraine."