Officers and protesters on best behavior during march against corruption and police brutality
Thousands took to the streets in Nicosia over the weekend to protest against a controversial ban on peaceful assembly, with marchers and officers on their best behavior after an earlier anti-corruption demonstration was put down by use of force.
Local media said thousands of people gathered in downtown Nicosia on Saturday afternoon, when they joined a group under the banner "Os Dame" (Up To Here) and marched through the town against a host of issues including corruption and police brutality.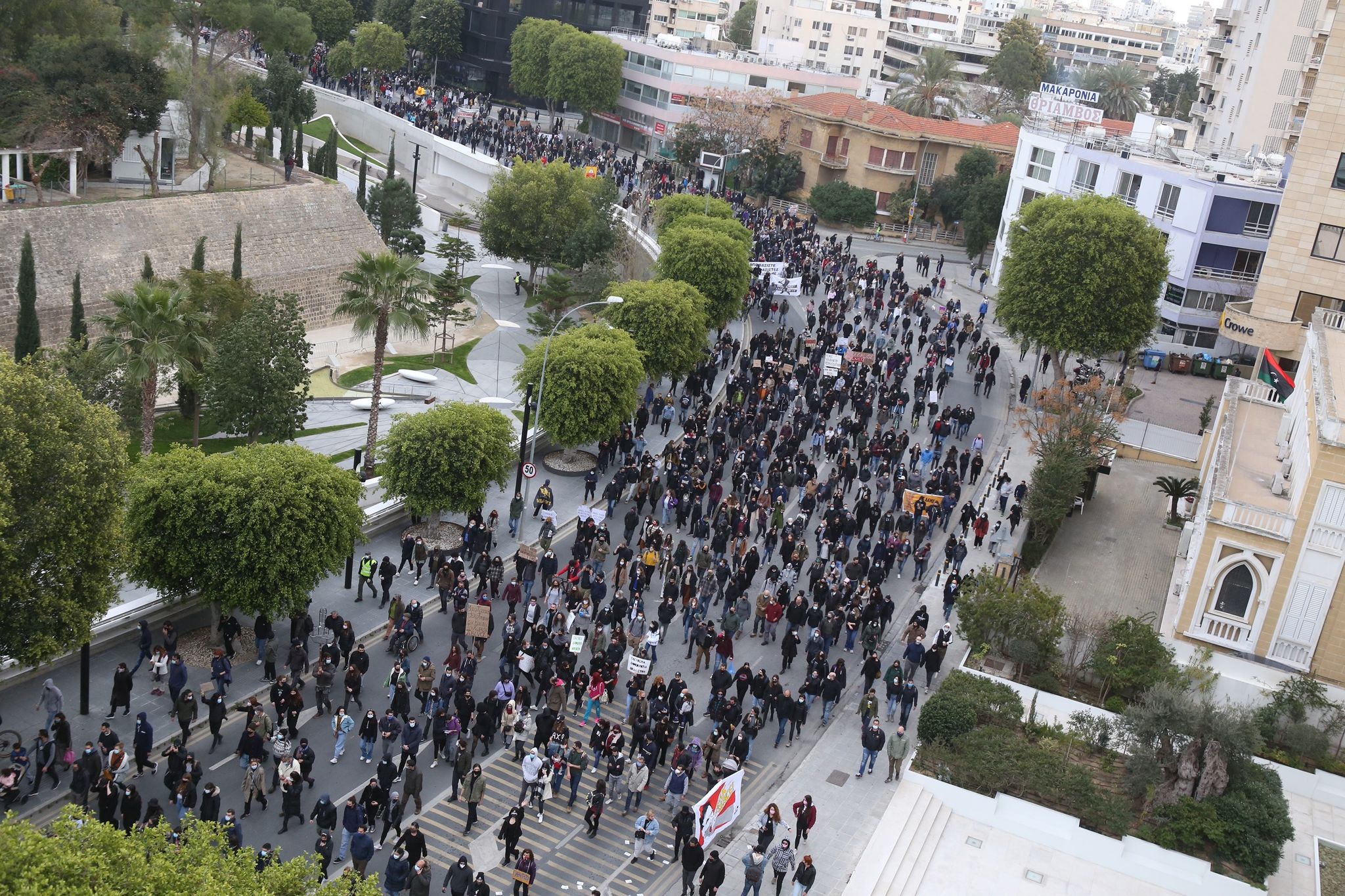 People from all walks of life took part in the event, with photos showing protesters on bicycles, babies in strollers, young and old marchers carrying flowers, persons who use wheelchairs, people with dogs, and many subgroups each with their own signs, including one that read "Even introverts are fed up of your bullshit."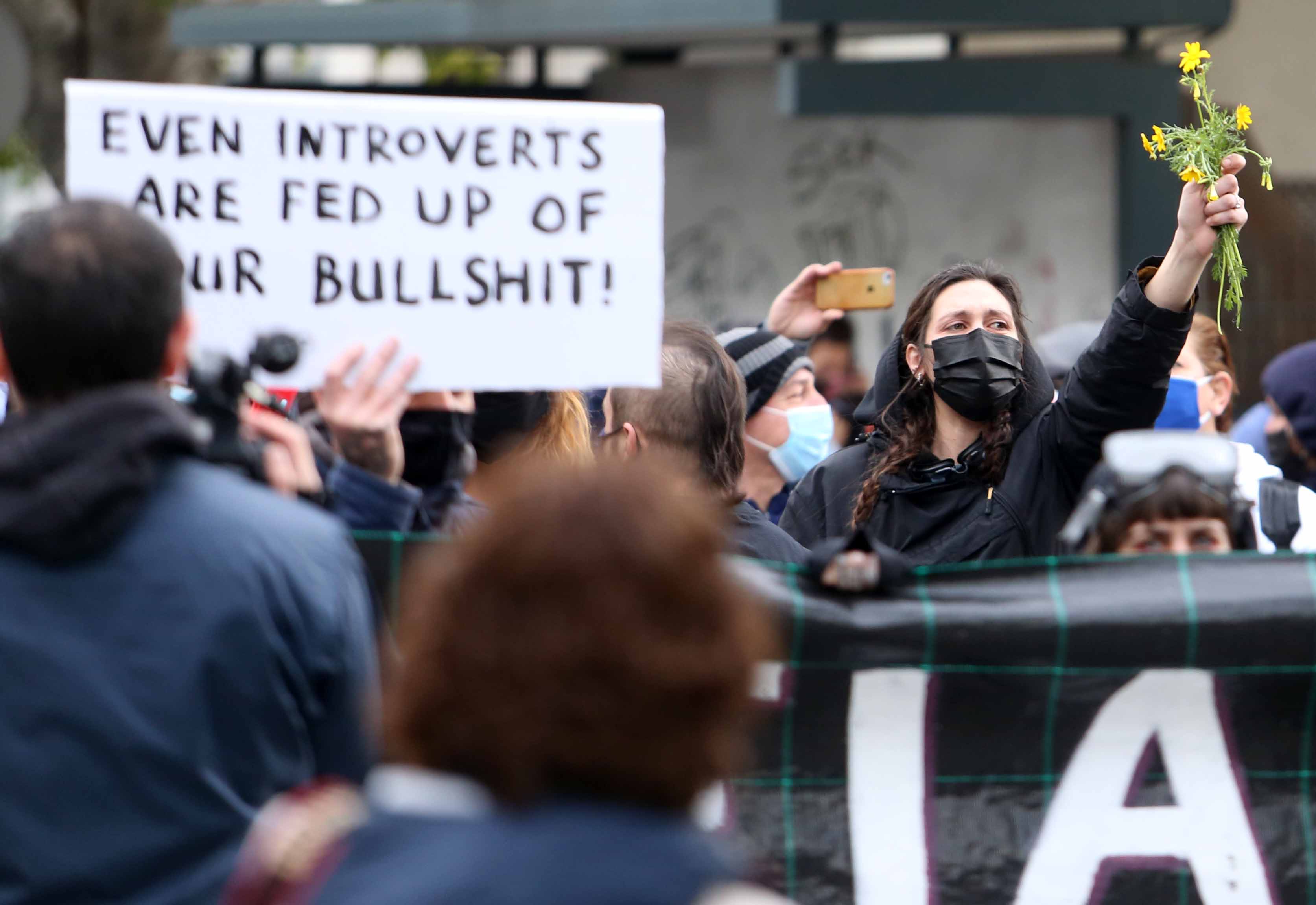 Organizers kept reminding participants through loud speakers to remain peaceful and keep social distancing, while other signs and banners written in local language read "Up to here - no more," "Down with complicity, corruption, police brutality," "End repression, the fight cannot be quarantined," and "Health, solidarity, resistance."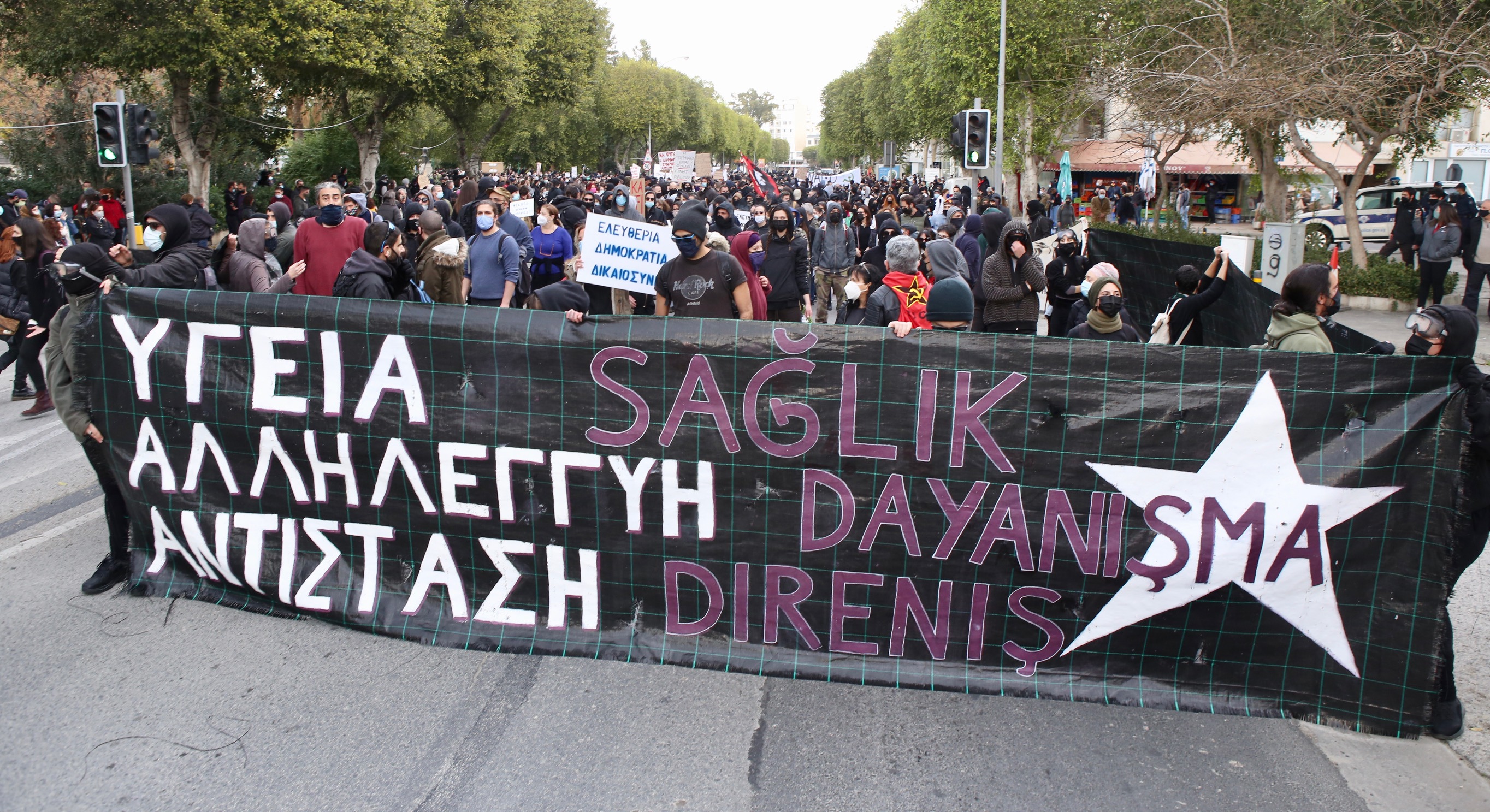 Images showed police officers standing by and making way for the crowds as they marched peacefully to the sound of drums through several points downtown, including the parliament building.
Local reports said the march was uneventful with no arrests or incidents of violence.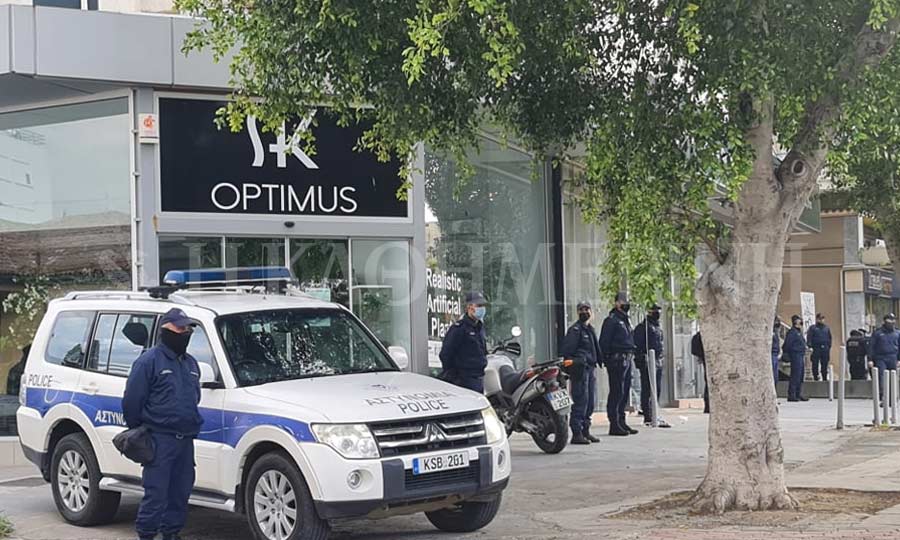 But law enforcement officers had been prepared for the possibility of violence, according to local media, after officials said they had obtained information suggesting troublemakers could be plotting to start a riot.
According to Kathimerini Cyprus, a police anti-riot water cannon truck widely known by the codename Ajax was parked out of sight near Archbishop's Palace.
Last weekend, during a similar demonstration in the capital, a young girl dancing in front of the Ajax vehicle was injured when she was targeted with high-pressure water. Police used force to put down the demonstration after officers proclaimed the demonstration was unlawful and ordered protesters to disband.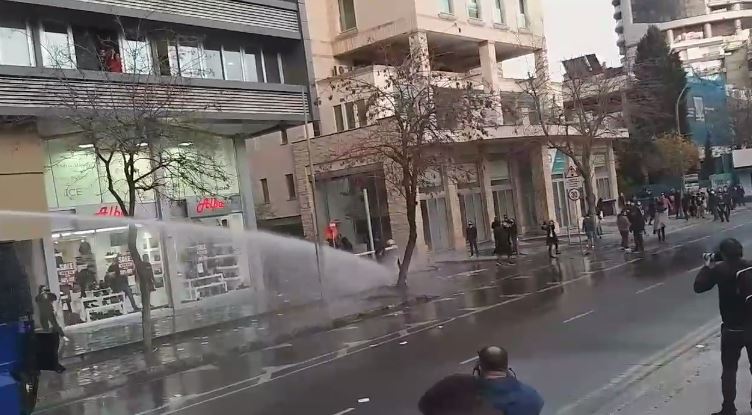 Law enforcement officials argued that officers did not use force until after they saw violence amongst demonstrators, while protesters accused the police of using excessive force and making unnecessary arrests.
But after Saturday's demonstration ended quietly in Nicosia, a similar event also took place later in the evening in Limassol, where people protested peacefully against corruption and government measures during the pandemic.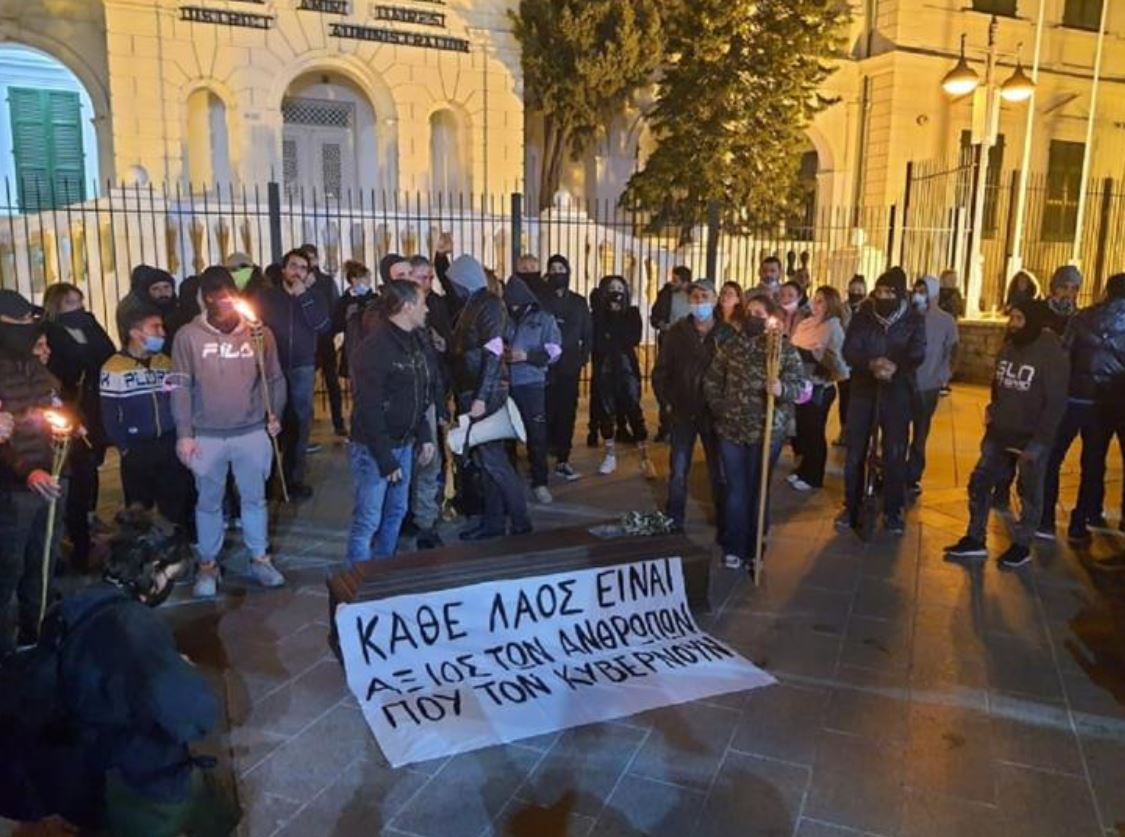 A banner that read "Every nation gets the government it deserves" was displayed next to an empty coffin, with protesters in the southern town carrying out a mock funeral for democracy and freedom.
Over 100 officers had been on duty in Limassol, according to the Cyprus News Agency, which reported that the demonstration in that town was mainly against corruption but also included protesters against 5G, health measures, anti-vaxxers, and pandemic deniers.