Nicosia residents top list of decree violations, officials say most people comply with the rules
Police in the Republic of Cyprus have been checking motorists and pedestrians for possible curfew violations, with 123 individuals found to be in violation of a decree on movement restrictions on Wednesday.
Law enforcement officers were out in full force this week to enforce a decree that went into effect Tuesday evening at 6pm, imposing movement restrictions on citizens and residents except legitimate outings.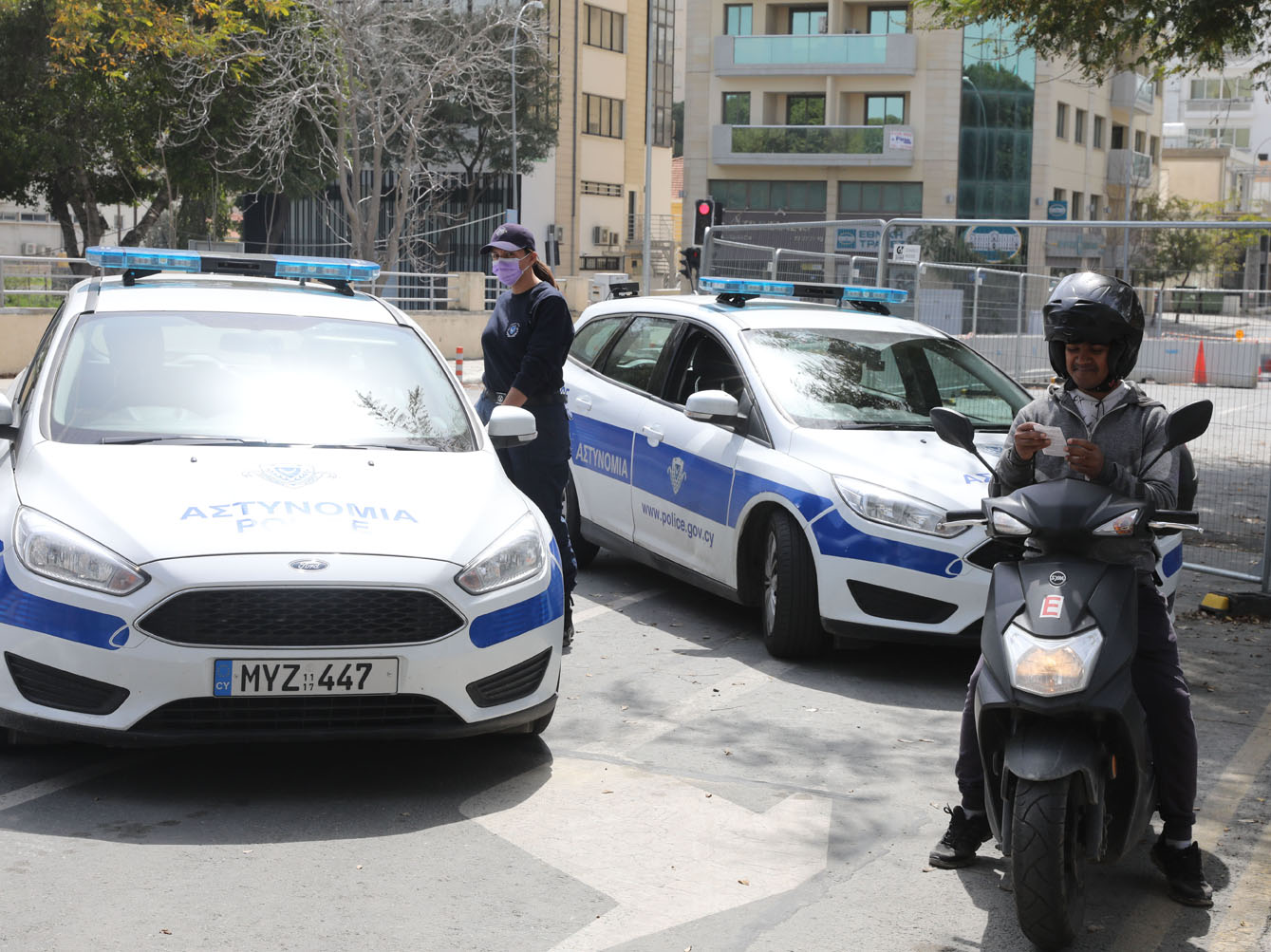 Police officers, who checked 1570 individuals in all districts on Wednesday, issued tickets to 123 drivers and pedestrians for unnecessary or unjustified travel within the Republic. Thirty-one people were fined the previous day, reports said.
Nicosia had the most violations with 45 tickets issued after a total of 294 inspections, with Limassol getting 24 tickets after 338 checks, and Larnaca 17 tickets in 326 inspections. In Paphos there were 130 checks resulting to 13 tickets, 12 tickets in Famagusta after 256 checks, while no ticket was issued in Morphou following a total of 78 inspections.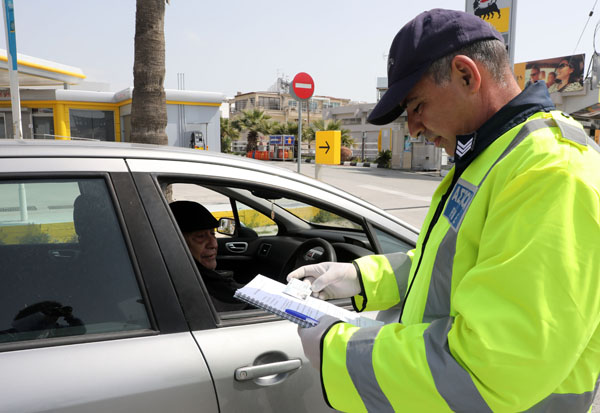 Another 3100 premises had been checked with three of them fined for violations, one in Limassol, two in Larnaca, and one in Paphos, according to the Cyprus News Agency.
Officials said people in Cyprus in general have been in compliance with the latest rules and partial curfew, while an SMS service was back up and running on Wednesday evening.