Man's disappearance case gets convoluted as
A local man who did time in a US prison and is also being accused of bitcoin theft in Cyprus has turned himself in, but he is reportedly not answering questions about the disappearance of a man whose torched vehicle was found in rural Nicosia last week.
(Click here for an update to the story)
Police say they made an arrest on Sunday in connection with the disappearance of 31-year-old Limassol resident Angelos Perikleous (Aggelos Pericleous), whose girlfriend says she last saw him when he left his house last Thursday.
Local media said the missing person's vehicle, which had been torched, was found on Friday near the Paliometocho shooting range, in rural Nicosia.
After being declared a wanted man on Friday but without authorities releasing his name to the public, the suspect, a 24-year-old local man, walked with his lawyer on Sunday late afternoon to CID Limassol headquarters, where police officers proceeded to arrest him on a warrant for arson and disappearance-related charges.
But the suspect refused to answer any questions in the disappearance case, according to police spokesperson Christos Andreou, while investigators believe the 24-year-old was among the last persons to have seen Perikleous before his disappearance.
Friend or foe and a crypto theft incidnet
Perikleous was described as a friend but additional reports said he had a recent dispute with the suspect, who had been extradited to the United States where he served one year in prison for cyber crimes including money extortion from companies.
The suspect, who is known to law enforcement authorities, is also facing charges in a recent case after he was accused by a Russian businessman last month of stealing €200,000 in cash.
Police declined to comment on the case but local media said the suspect had accused Perikleous of stealing half of that money. Local reports said the Russian businessman last month claimed he had asked the suspect in late February to deposit the money into a cryptocurrency account, but according to the complaint the suspect failed to provide the passwords.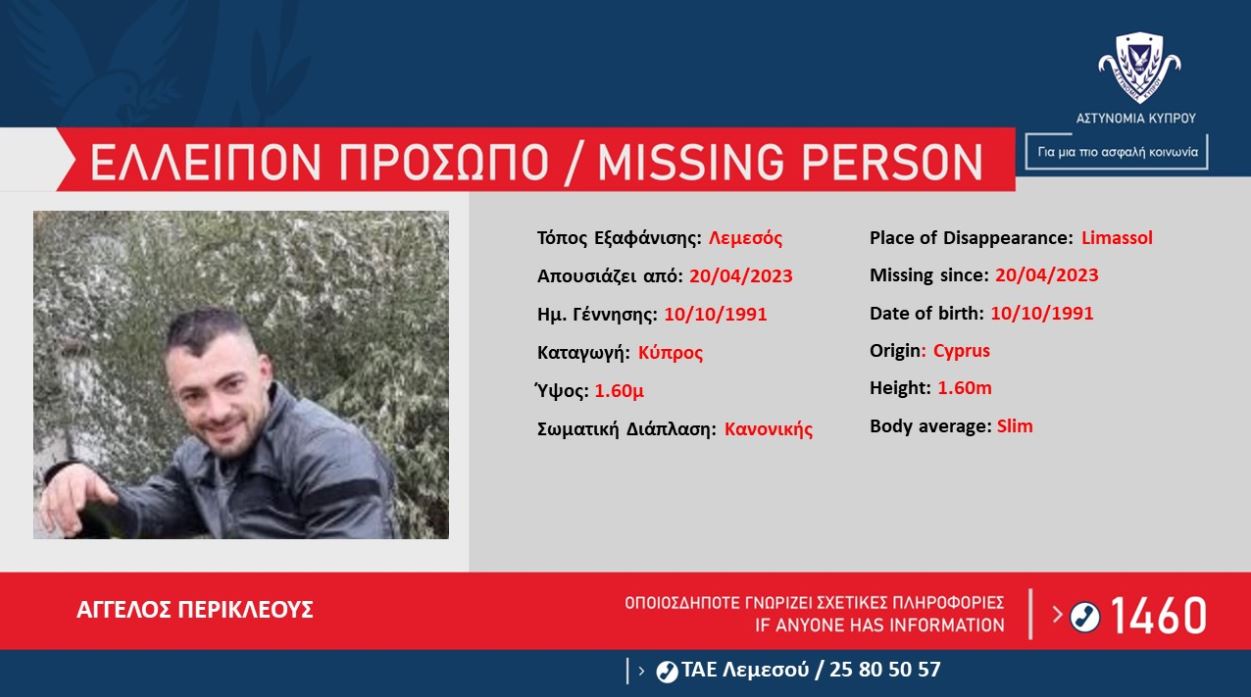 The suspect, who was wanted by authorities at the time, had reported to police that he was roughed up by Perikleous, who allegedly stole €100,000 in cash, along with a Rolex watch and three mobile phones. He later withdrew the complaint against the 31-year-old after the two men came to an understanding.
The suspect, who is also being accused of kidnapping with intent to murder in the Perikelous disappearance case, was one of the first Cypriots to have been extradited to the United States for cyber crimes.
Last year a local man, known as the Little Hacker who also did time in a US federal prison, reported that he was kidnapped in what was described as a ploy to force him to transfer a specific amount of Bitcoin during a bizarre incident in the buffer zone.
The Little Hacker said at the time that he had managed to cancel the transaction and escape his captors at the last minute.